Keep up with key people movements in the brand marketing ecosystem in Storyboard18's CXO Moves. Here's a round-up of the executives who are in, out, and in-between in the past two weeks.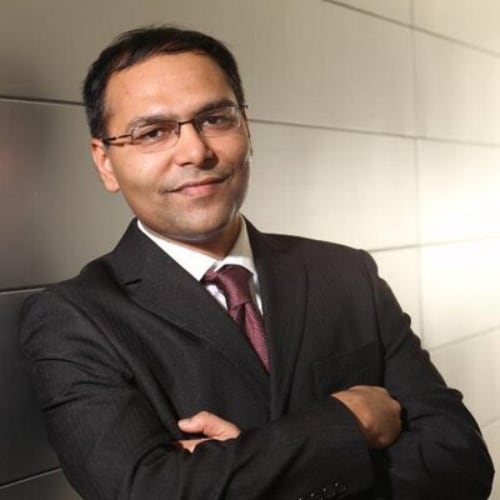 Previous: Regional Lead - APAC, Publicis Media
Present: Chief Operations Officer - Media, Dentsu India
Dentsu India recently appointed Bhasker Jaiswal as the chief operations officer. In his new role, Jaiswal will lead integration, transformation and operational excellence agendas. Further, he will closely work with Dentsu India's chief executive officer Divya Karani to deliver business transformation, set up and standardise operations and systems, govern product leadership and enable sustainable revenue growth.
Jaiswal, who has an experience of more than two decades, has worked across Career Launcher, OMD China, MediaCom India, Buena Vista Television India, etc. Few weeks back, Publicis Media won the media mandate of PepsiCo India.
Previous: National Strategy Head and Managing Partner, Havas Group
Present: Chief Strategy Officer, Dentsu Creative
Dentsu Creative recently appointed Sumeer Mathur as the chief strategy officer. His mandate includes building on Dentsu Creative's strategic capabilities in order to further enhance its work, brand management, digital and public relations. He will work closely with Dentsu Creative's group chief creative officer, Ajay Gahlaut. Mathur started his career with Rediffusion DY&R almost two decades ago, and has worked across Lowe Lintas, Contract Advertising, JWT, DDB Mudra, Havas Group and Edelman. At the Cannes Lions International Festival of Creativity 2022, Dentsu Creative India was declared as the 'Agency of the Year'. A month ago, Dentsu International appointed Robert Gilby as CEO of APAC region.
Previous: Marketing Head - Dairy, Britannia Industries Limited
Present: EVP, Prepaid Marketing, Vodafone Idea
Vodafone Idea has appointed Saurabh Bajaj as the executive vice president for prepaid marketing. Bajaj, has marketing experience of more than 15 years with stints across Wipro Consumer Care & Lighting, Mondelez International and USL - Diageo.
Previous: General Manager Marketing, The Phoenix Mills Ltd
Present: Vice President - Business Operations, Merkle Sokrati
Dentsu-owned Merkle Sokrati, a data-driven, and technology-enabled performance marketing agency, has appointed Adit Chouhan as the vice president of business operations. Chouhan who has more than a decade experience has worked across KPMG, Laqshya Media Group, Peninsula Land Ltd, Creaticity, Modish Operandi and TCT - Digital Marketing Solutions. Apart from being an author of three marketing books, he is also the founder of World Digital Conclave, a platform that brings together digital marketers and technology enthusiasts from across the globe.
Previous: Executive Director, Bajaj Electricals
Present: MD and CEO, Bajaj Electricals
Bajaj Electricals recently elevated Anuj Poddar to the position of managing director and chief executive officer. Poddar, who has an experience of more than two decades, has worked across KPMG and Viacom18 Media Private Limited.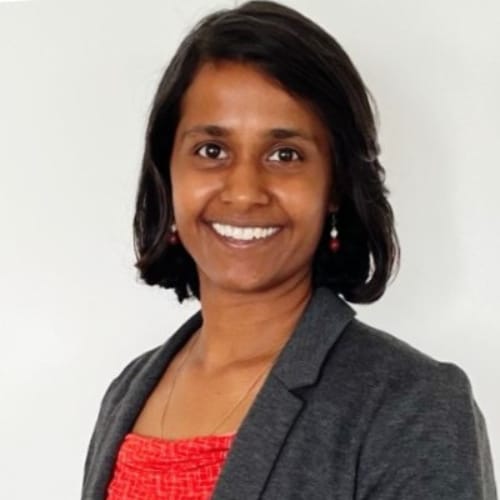 Previous: AVP - Marketing, Disney Star
Present: Head of Brand, Plum
Plum, an employee health insurance platform has appointed Sasha Abraham as the head of brand. In her new role, Abraham will be responsible for crafting the brand strategy, driving brand awareness and affinity and spearheading thought-leadership. Abraham, who has more than a decade of work experience, has worked across Tesco, General Mills and National Football League.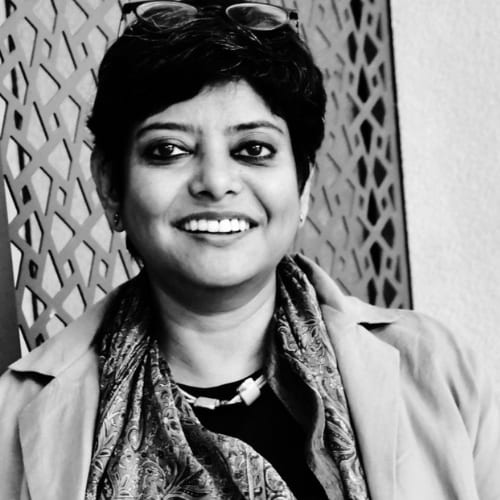 Previous: Head of Strategy, Essence
Present: Managing Director, Publicis Worldwide India
Publicis Worldwide India recently appointed Oindrila Roy as the managing director. Her responsibility will include working towards fostering rapid growth and publicising the agency as the preferred choice for brands and the industry. Roy, who has more than two decades of experience, has worked across JWT, Lowe Lintas, Saatchi & Saatchi, Edelweiss Tokio Life Insurance, Bright Angles Consulting LLP and Leo Burnett. Recently, Publicis Groupe-owned Leo Burnett launched LB Regional, the agency's specialised division for brands to maximise its reach with the national audiences through understanding based on region wise insights.
Previous: Co-Founder & Creative Head, Plus One Design
Present: Head of Art and Executive Creative Director, L&K Saatchi & Saatchi India
L&K Saatchi & Saatchi India has appointed Shitu Anand Patil as the head of art and executive creative director. Patil, who will be based out of Mumbai, will work toward raising the quality of art across all branches of the network, including the digital-first vertical Saatchi & Saatchi Propagate. Further, she will also lead a few key lifestyle businesses. Patil, who has more than two decades of experience, has had stints across Wipro Limited, FCB Ulka, Lowe Lintas and Publicis Ambience.
Previous: Global Chief Marketing Officer, Oyo
Present: Chief Executive Officer, Swiggy
Swiggy announced the appointment of Rohit Kapoor as the chief executive officer - food marketplace. Before joining Swiggy, he was with Oyo, where he worked for close to four years first as the CEO of the company's India and Southeast Asia operations, and later as global CMO. Having an experience of more than two decades, Kapoor has worked at McKinsey&Company, Max India Limited and Max Healthcare. Very recently, Swiggy found itself in a soup after a vegetarian Tamil lyricist took to Twitter claiming he found meat chunks in gobi manchurian.
Satish Krishnamurthy, Ameya Kapnadak, Payal Shah, Rahul Bansal
Previous: Chief Strategy Officer, TBWA/India; Chief Marketing Officer, Artha Financial Services Ltd; Associate Strategy Director, Interbrand; Senior Consultant, Interbrand
Present: Chief Strategy Officer, Chief Growth Officer and Head of Consulting, Strategy Director and Head - Human Truths, Strategy Director and Head - Brand Economics
Interbrand recently made new appointments and elevated existing executives. Krishnamurthy, who has 21 years of experience, has worked across brand consulting, creative strategy and design thinking. Kapnadak has 25 years of experience across technology, banking and finance, automotive, consumer goods, food, fashion and retail.
Shah has more than 15 years of experience in the USA and India, and has worked across categories such as spirits, FMCG, technology and fashion. As a strategy director, her approach is to help brands rise to meaningful arenas for growth and sustainable iconic leadership.
Bansal, who has 15 years of experience in this role, has helped with the expansion of Interbrand's footprint in South Asia across Sri Lanka, UAE and Bangladesh. Further, he also led projects for some of the public sector units (PSUs) and private sector brands in India.
In January, Interbrand had bagged the brand strategy mandate for ArcelorMittal Nippon Steel India - a joint venture between two global steel companies ArcelorMittal and Nippon Steel.
Previous: SVP - Brand Factory, Honasa Consumer Pvt Ltd
Present: Partner, RPSG Capital Ventures
Investment company RPSG Capital Ventures appointed Sambit Dash as a partner. Dash said, "Having worked with consumer brands throughout my career, I am always excited about solutions that lie at the intersection of consumer needs, brand propositions, and viable business models. RPSG Capital Ventures has built a strong portfolio of successful brands in various consumer verticals, and my immediate focus will be to support the portfolio companies with my experience in consumer businesses and D2C marketing." Dash, who has an experience of more than a decade, started his career with Nestle India and led the P&L as well as marketing responsibilities for products like Nestea – Iced Tea and Nescafe. Subsequently, he headed the marketing department at Taco Bell in India and Sri Lanka. Recently, Honasa Consumer Pvt. Ltd. appointed Pratik Mukkherjee as the vice president of the Brand Factory, where he will be responsible for the launch and creation of new brands.
Previous: Director, Content - SEA and Australia, Netflix
Present: Chief Executive Officer - International, upGrad
Edtech unicorn upGrad appointed Myleeta AgaWilliams as the chief executive officer - international, where she will spearhead growth across the regions of APAC, EMEA and the US. Further, she will leverage her experience in scaling businesses through strategic interventions across content and global distribution for broadcast and streaming media. AgaWilliams, who has more than two decades of experience, has worked across UTV, Discovery Communications, BBC Worldwide India, Sony Pictures Network India and BBC Studios etc. During the first two quarters of the year, Netflix lost more than one million subscribers. Further, Netflix also announced that in early 2023, it will introduce a 'cheaper-ad supported tier'. The company had earlier also announced a partnership with Microsoft to sell and power its ads.
Previous: Client Partner, Facebook India
Present: Brand Head, Cleartrip
Global online travel company Cleartrip, which is owned by Flipkart in India, has appointed Shubham Khurana as the brand head. In the new role, his responsibilities will include augmenting Cleartrip's brand presence across the country and expanding in the newer markets. Khurana has previously worked at Unilever for five years, and Treebo Hotels where he served as the director of brand marketing.
Previous: Executive Vice President, Disney+ Hotstar
Nikhil Madhok, who served as the executive vice president at Disney + Hotstar has put in his papers. During his stint at Disney+ Hotstar, he was behind the conceptualisation and launch of the platform's entry into original content titled Hotstar Specials. Madhok, who has an experience of two decades, has worked across Unilever, Turner, Star India, Discovery Inc and Star TV Network etc.