Keep up with all the key people movements in the brand marketing ecosystem in Storyboard18's CXO Moves. Here's a round-up of the executives who are in, out, and in-between in the past two weeks.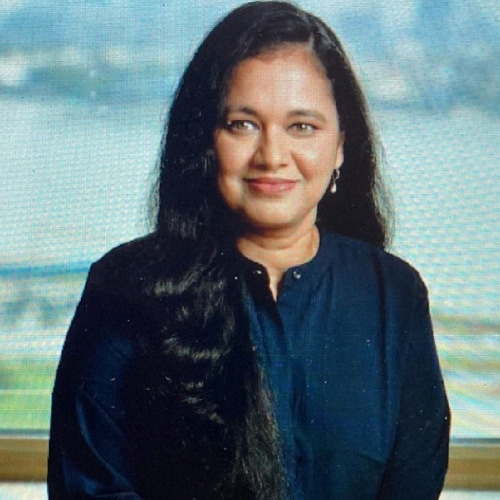 Previous: Executive Director, Hindustan Unilever Ltd
Present: Managing Director, Colgate-Palmolive India
Prabha Narasimhan joined Colgate-Palmolive India as MD, taking over from Ram Raghavan who has moved to a global role. This is the FMCG company's first hiring from outside the company at the top post in 12 years. The last time HUL hired from outside was in 2010, when it picked Mukul Deoras, also from HUL, to become MD of Colgate-Palmolive (India), CNBC-TV18 reported. Narasimhan joined HUL in January 2006 as a regional marketing manager before becoming a regional brand director for the company's Lipton & Brooke Bond brands the next year, as per her LinkedIn profile. An Indian Institute of Management-Bangalore alumni, she rose through the ranks in HUL in over 15 years to become executive director for home care and vice-president, home care for Unilever, South Asia. Before HUL, she had a brief stint at Madura Garments as general manager, strategy.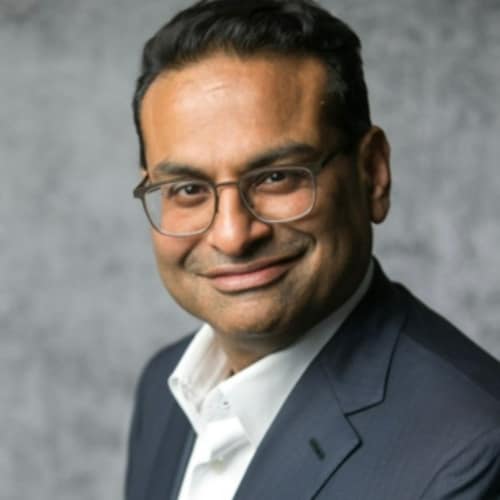 Previous: Chief Executive Officer, Reckitt
Present: Chief Executive Officer, Starbucks; Member, Starbucks Board of Directors
Starbucks has appointed Laxman Narasimhan as the chief executive officer. Narasimhan, who will join Starbucks as incoming CEO on October 1, 2022, will work closely with Howard Schultz, interim ceo, before assuming the CEO role and joining the Board on April 1, 2023. At Reckitt, Nicandro Durante, current Senior Independent Director, will step into the role of CEO, as the Board evaluates and selects the future leadership. During the transition period, Laxman will be fully immersed in the company, spending time with Schultz and the management team, partners and customers. This will also include gaining in-depth exposure to the brand, company culture, and reinvention plan. This will initially include Starbucks store immersions, visiting manufacturing plants and coffee farms, connecting with partners around the globe as well as Starbucks long term business partners. Narasimhan has worked at McKinsey & Company and PepsiCo, before joining Reckitt.
Ramanathan Balasubramanian
Previous: Group CEO, Ogilvy Indonesia
Present: Chief Marketing Officer, Ogilvy Asia
Ramanathan B has joined Ogilvy Asia as the chief marketing officer. He has worked across agencies like RK Swamy/BBDO, Rediffusion DY&R, Ogilvy & Mather and Bates CHI&Partners.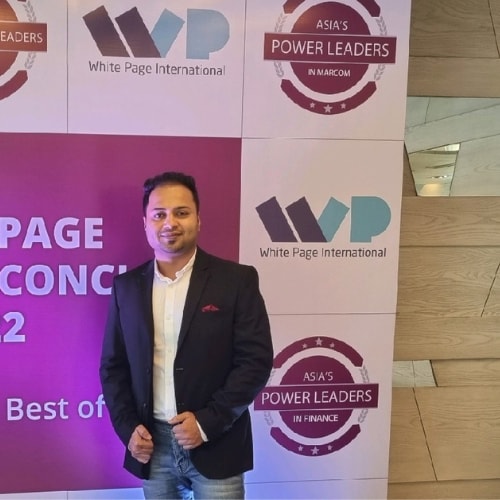 Previous: Head of Brand and Digital Marketing - South Pacific region, Vodafone
Present: Marketing head - fashion and lifestyle, Reliance Retail
Jayesh Sali has been appointed as the marketing head of the fashion and retail division by Reliance Retail. At Vodafone, he was responsible for driving brand expansion and digital innovation across the region. Sali, who has 15 years of experience, has worked across JWT, L'Oreal, and headed an EV emerging startup as the head of brand strategy.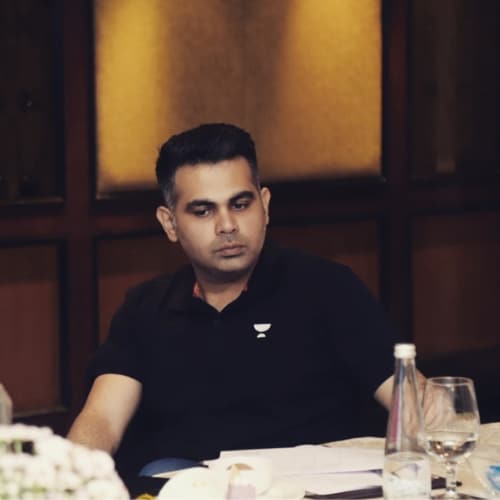 Karan Shroff, who was the chief marketing officer of learning platform Unacademy, has decided to quit the edtech major and is currently serving his notice period. In September 2021, he was promoted to Partner.
Shroff has worked across Wizcraft International Entertainment, Bertelsmann, Herbalife International India etc. Shroff is also the co-founder of Pixies Events. Prior to joining Unacademy, he was the head of brand marketing at Xiaomi India.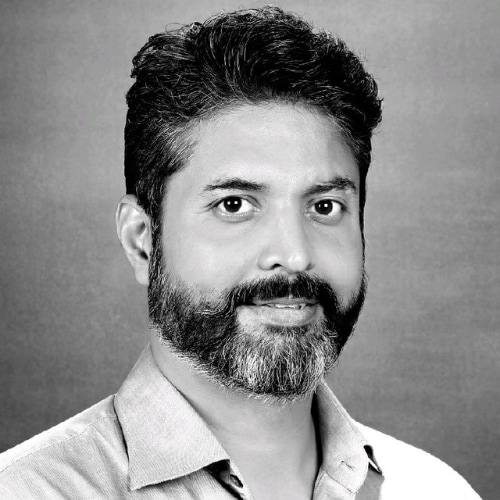 Previous: MD, Zenith India
Present: MD and Head of Content Practice, Publicis Groupe
Publicis Groupe has appointed Hari Krishnan as the managing director and head of content practice. Krishnan, who has three decades of experience, has worked across Clarion Advertising, Ogilvy & Mather, Bates India, Grey Worldwide, JWT, The Blue Hive, Cheil Worldwide Inc. Further, he was also the strategic advisor of an independent venture he had launched, CultureDrum. Two weeks ago, Publicis Worldwide India appointed Oindrila Roy as the managing director.
Previous: Executive Creative Director and Head of Content, Leo Burnett
Amit Nandwani, who was the executive creative director and head of content at Leo Burnett has stepped down from his position. Nandwani has two decades of experience and has worked across Ogilvy, McCann Worldgroup, JWT (now Wunderman Thompson), DDB Mudra and RMG David.
Last month, Leo Burnett had appointed Bala G as executive creative director. And, the agency also bagged the creative mandate of PepsiCo India.
Previous: Head of Marketing Partners, Meta India
Amit Ojha, who had served as the head of marketing partners at Meta India has stepped down from his position. He joined Meta in 2018 as the head of agency business. Ojha started his career with Bharti Airtel as the DGM of Brand and Media. From there, he went on to work at ibibo Group, Yatra Online Pvt Ltd, Publicis Groupe and Nestle.
Previous: Senior Brand Manager - Lakme, Unilever
Present: Senior Global Brand Manager - Lux, Unilever
Unilever promoted Nidhi Sehdev as the senior global brand manager of Lux. Sehdev had joined Unilever as a brand executive in 2011.
Jeremi Gorman and Peter Naylor
Previous: Chief Business Officer, and Vice President - Sales, Snap Inc
Present: President - Worldwide Advertising; and Vice President - Advertising Sales, Netflix
Streaming platform Netflix has hired Jeremi Gorman and Peter Naylor to its leadership team. Netflix is in the process of building an ad-supported version of the company's streaming service, which is expected to be launched next year. Gorman has more than two decades of experience and has worked across Variety magazine, Yahoo and Amazon. Naylor, who also has two decades of experience, has worked across iVillage, NBCUniversal, Inc. and Hulu. Netflix is looking to charge brands premium prices for advertising on its ad supported platform.
Previous: Head of Communications Planning, Omnicom Media Group Malaysia
Present: Chief Strategy Officer, Infectious Advertising
Independent advertising agency Infectious has appointed Anil Jayachandran as the chief strategy officer. Jayachandran, who has more than three decades of experience, has worked across Contract India (JWT agency), Lowe Lintas + Partners, Ogilvy & Mather, Universal Media (McCann), Leo Burnett etc.
Previous: Customer Experience Head - India, Ogilvy
Present: Marketing and customer experience head, SanKash
Travel fintech company SanKash has appointed Rijuta Richi as the marketing and customer experience head. Richi has more than a decade experience and has worked across RED Express, Google, NIIT Limited, Digitas India etc.
Mohammedullah Shaikh and Richa Chugh
Previous: Head of Customer success and Delivery, Grapes; Digital Head - West region, Motivator
Present: Senior VP & Head – Tech Services, and VP - Media, Digitas
Digitas India, the marketing and technology Services brand from Publicis Groupe, roped in Mohammedullah Shaikh and Richa Chugh. The duo will report to Sonia Khurana who is the COO. Shaikh, who comes with an experience of over 22 years in technology consulting and governance, will lead all technology services mandates at the agency. Further, he will work closely with Khuranaand Roopesh Pujari (CTO, Publicis Groupe). Chugh has over 11 years of experience across various digital media, which ranges from creative, to social media, tech, and media planning.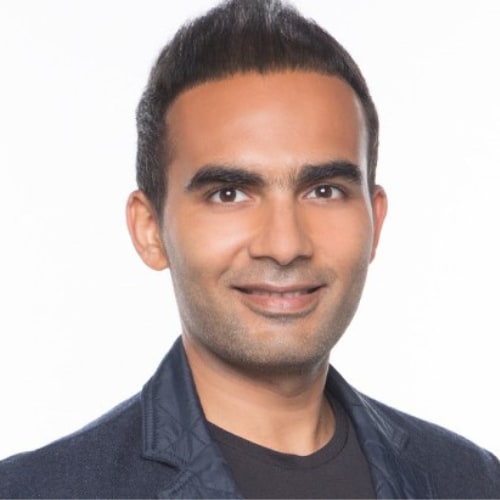 Previous: Chief Product & Growth Officer, MX Player
Present: Chief Product & Strategy Officer, Disney+
Siddharth Mantri has joined Disney+ as chief strategy officer. In March, he joined the company as the chief product officer. His responsibility includes running product management, design, analytics/data science, support & business strategy for Disney+ across India, Israel, Africa, Middle East, South Asia and SouthEast Asia. Mantri has more than 15 years of experience and has worked across Larsen & Toubro Infotech, Microsoft and Grab. As per reports, by the end of 2022, Disney+ will launch in-app commerce features.
Compiled by Kashmeera Sambamurthy