Keep up with all the key people movements in the brand marketing ecosystem in Storyboard18's CXO Moves. Here's a round-up of the executives who are in, out and in-between.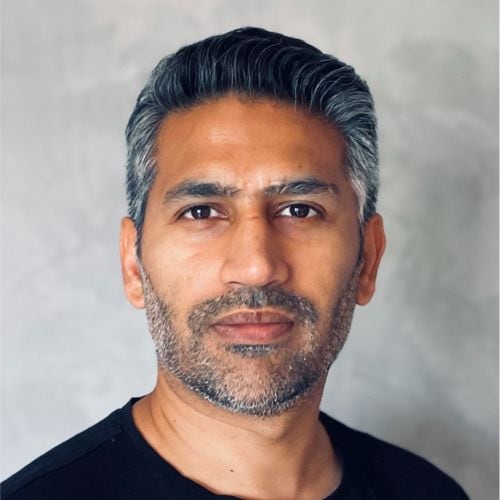 Mayur Hola
Previous: Senior Vice President - Global Brand, OYO
Present: Chief Marketing Officer, Culinary Brands
Mayur Hola has joined Everstone's food and beverages platform Culinary Brands as the chief marketing officer. In his new role, Hola will be responsible for product innovation, scale, and growth for the brands in the portfolio of Culinary Brands. Hola is armed with an experience of more than two decades. He has worked with ad agencies like McCann Erickson, Contract Advertising, Grey Worldwide, TBWA, Ogilvy & Mather and Havas. Hola's skills range across integrated marketing, leadership, creative strategy, brand development and marketing strategy.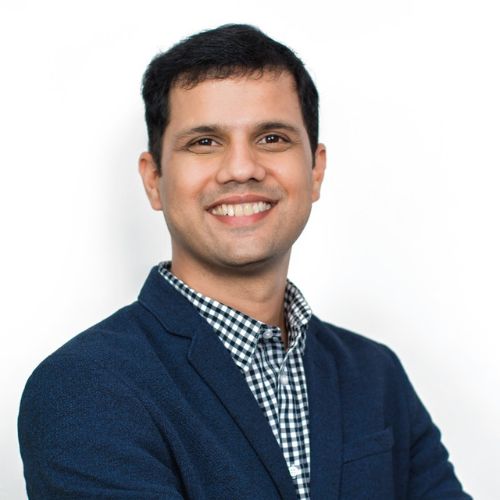 Ajay Simha
Previous: Marketing Director, Nivea India
Ajay Simha, who served as the marketing director at Nivea India has moved on from his position. During his stint, he was responsible for the brand's full end-to-end management along with market share delivery offline and e-commerce, driving household penetration, improving brand funnel, driving master brand health and equity, developing and deploying innovations at scale. This is Simha's second stint at Nivea India. Simha has an experience of 19 years and has worked across ABB, Hewlett Packard India Sales, Hindustan Unilever, Beiersdorf.
Previous: Director (Sales, Marketing and Service), Hyundai Motor India
Present: Chief Operating Officer, Hyundai Motor India
Hyundai Motor India, a wholly owned subsidiary of Hyundai Motor Company has promoted Tarun Garg as chief operating officer who will oversee sales, marketing, service and product strategy. Garg has an more than two decades of experience and he started his career at Maruti Suzuki India where he held different roles. His last position at the company was executive director - marketing.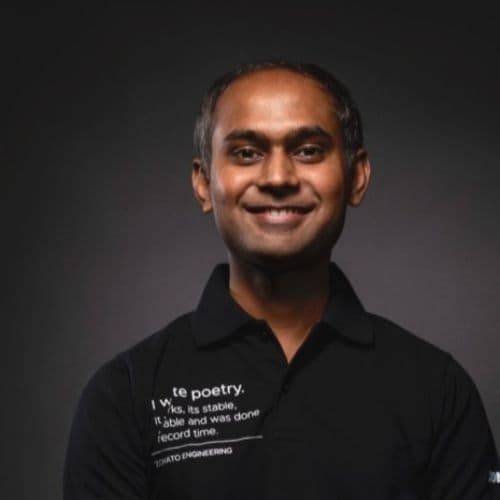 Gunjan Patidar
Previous: Co-founder and Chief Technology Officer, Zomato
Gunjan Patidar, who served as the co-founder of the multinational restaurant aggregator and food delivery company Zomato has stepped down from his position. Patidar started his career as a software engineer at Cvent. Last year in November, one of the co-founders, Mohit Gupta, too put in his papers, and the head of new initiatives Rahul Ganjoo and Siddharth Jhawar, vice president - global growth, too stepped down from their positions.
Previous: Executive Creative Director + Creative Director + Copywriter + Dad-Joke Enthusiast, McCann Worldgroup
Present: Executive Creative Director, Enormous
Advertising agency Enormous has roped in Ashish Kharwatkar as the executive creative director. He has an experience of more than two decades FCB Ulka, DDB Asia, Enterprise Nexus, Grey Group, DDB Mudra Group, MullenLowe Lintas Group and Dentsu Aegis Network.
Previous: Country Manager, Josh
Present: Country Manager - India and MENA, AnyMind Group
Rubeena Singh has joined Singapore headquartered tech company AnyMind Group where she will lead India and MENA operations for the company. In an interview with Storyboard18 she said, It's a larger and exciting role at a fast growing technology company (AnyMind), which is at the cutting edge of marketing solutions for brands, influencers and publishers. Besides the Indian market, this role will give me exposure to other fast growing markets in the MENA region, which I found attractive. My experience across social media, digital marketing and publishing matches AnyMind's capabilities across these segments. I'm excited to grow the offerings from e-commerce and marketing to creator and publisher enablement."
Previous: Product Marketing Manager, Kotak Securities
Present: Group Head - Digital Strategy and Planning, GroupM
GroupM has roped in Tejashree Karkera as the group head - digital strategy and planning. Karkera has previously worked with Media.net, Alchemy Group and iProspect. A week back, GroupM India had elevated Navin Khemka as the chief executive officer of EssenceMediacom South Asia.
Previous: Head of Marketing, Gaana
Present: Chief Marketing Officer, Ferns N Petals
Gifting company Ferns N Petals has appointed Shashwat Goswami as the chief marketing officer. Goswami will be responsible for leading the company's marketing approach, creative collaborations to implement the company's strategic vision. Further, he will also oversee brand building, consumer acquisition via organic and paid channels, retention marketing, social media marketing and public relations.
Previous: CMO and Global Brand Head, OLX Group
Present: Chief Client Officer, Dentsu India
Dentsu India has appointed Sapna Arora as the chief client officer. She will continue to enhance integrated solutions for existing and prospective clients and drive growth for the network. Arora has experience of more than two decades and has worked across Procter & Gamble, Reckitt Benckiser, Nestle and Bennett Coleman.
Previous: Head - BrandCom
Present: Chief Brand Officer, Kurl-on
Kurl-on has promoted Prashant Deshpande as the chief brand officer. He will look into the responsibility of P&L and lead teams across roles in retail, trade, CSR, customer and retail partners delight. Deshpande has experience of 17 years and has worked across Orange County Resorts, Spencer's, Coffee Day Group, Hanesbrands, Future Lifestyle Fashions and Zivame.
Previous: CTO - Asia Pacific, Mastercard
Present: Division President, South Asia & Country Corporate Officer, India, Mastercard
Mastercard has promoted Gautam Agarwal as the division president for the South Asian region and the country corporate officer of the India region. Aggarwal's responsibilities include overseeing all of Mastercard's activities across South Asia and India. This includes business strategy, sales, product management, marketing and engagements with customers and regulators. As a division president, he will lead operations across the sub-continent, which will also cover Sri Lanka, Bangladesh, Nepal, Maldives and Bhutan, in addition to India.
Previous: Subsidiary President - Gulf, LG Electronics
Present: Managing Director, LG Electronics India
Hong Ju Jeon has joined LG Electronics India as the managing director. Within LG Electronics, Jeon has held other senior positions as managing director of Iraq, Jordan, Lebanon and the subsidiaries of Syria. Young Lak Kim, who was the previous MD of the company has been promoted as the executive vice president. He will soon be joining as Korea sales and marketing Head.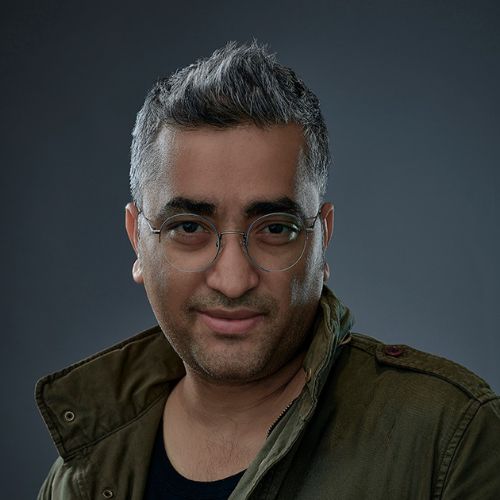 Rahul Bhojraj
Previous: AVP and Senior Creative Director, Wunderman Thompson South Asia
Present: Head of Creative Content, Noise
Tech brand Noise has appointed Rahul Bhojraj as the head of creative content. In his new role, Bhojraj will be responsible for supervising and overseeing Noise's overall creative process, ensuring cohesion throughout. He would also be working closely with the team to make creative decisions that would be in line with the brand's ethos and language. Bhojraj worked with Ogilvy & Mather, DDB Mudra, Publicis Ambience in previous stints.
Previous: Business Head, Twitter India
Present: Director of Sales, Spotify
Spotify has appointed Neha Sharma Katyal as the director of ad sales. Katyal has an experience of 15 years and has worked across Network18, BBC Worldwide, Hotstar and Star India.
Previous: National Head-Client Partnerships and Business Head-North, FoxyMoron
Prachi Bali, who served as the national head - client partnerships and business head - north at FoxyMoron has moved on from the creative and performance digital agency. Bali has experience of 15 years and has worked across Mirchi Movies and Chirag Rural Development Foundation.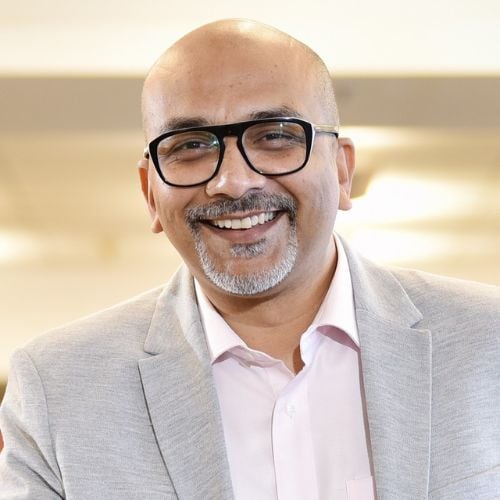 Abhishek Shahabadi
Previous: Vice President - Marketing, Diageo India
Present: Marketing, Director Pernod Ricard India
Abhishek Shahabadi has been appointed as the marketing director at Pernod Ricard India. In his previous role, Shahabadi enabled digital transformation through data insights, led precision marketing, set up conscious content verticals and enabled partnerships in culture.
Shahabadi has an experience of 23 years and has worked across Starcom MediaVest Group, MEC/ Zenith Media, Madison Communications, United Spirits and Pernod Ricard India.
Compiled by Kashmeera Sambamurthy