The talks included updates on animal health research, he said. China shut down a wildlife market in Wuhan at the start of the outbreak, a day after discovering some patients were vendors or dealers.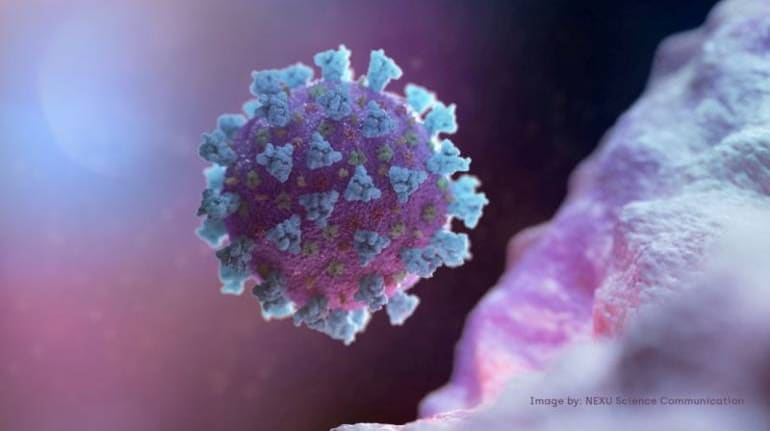 A World Health Organization team in China to probe the origins of COVID-19 had "extensive discussions" and exchanges with scientists in Wuhan where the outbreak was first detected, a spokesman said on Tuesday.
The talks included updates on animal health research, he said. China shut down a wildlife market in Wuhan at the start of the outbreak, a day after discovering some patients were vendors or dealers.
The WHO says the virus most likely came from bats and probably had another, intermediary animal "host".
The results of the WHO investigation are keenly awaited by scientists and governments around the world, none more so than Washington, which lobbied hard for the mission. The Trump administration accuses the WHO of being China-centric and plans to leave the agency over its handling of the pandemic.
COVID-19 Vaccine
Frequently Asked Questions
View more
How does a vaccine work?
A vaccine works by mimicking a natural infection. A vaccine not only induces immune response to protect people from any future COVID-19 infection, but also helps quickly build herd immunity to put an end to the pandemic. Herd immunity occurs when a sufficient percentage of a population becomes immune to a disease, making the spread of disease from person to person unlikely. The good news is that SARS-CoV-2 virus has been fairly stable, which increases the viability of a vaccine.
How many types of vaccines are there?
There are broadly four types of vaccine — one, a vaccine based on the whole virus (this could be either inactivated, or an attenuated [weakened] virus vaccine); two, a non-replicating viral vector vaccine that uses a benign virus as vector that carries the antigen of SARS-CoV; three, nucleic-acid vaccines that have genetic material like DNA and RNA of antigens like spike protein given to a person, helping human cells decode genetic material and produce the vaccine; and four, protein subunit vaccine wherein the recombinant proteins of SARS-COV-2 along with an adjuvant (booster) is given as a vaccine.
What does it take to develop a vaccine of this kind?
Vaccine development is a long, complex process. Unlike drugs that are given to people with a diseased, vaccines are given to healthy people and also vulnerable sections such as children, pregnant women and the elderly. So rigorous tests are compulsory. History says that the fastest time it took to develop a vaccine is five years, but it usually takes double or sometimes triple that time.
View more
Show
"The team had extensive discussions with Chinese counterparts and received updates on epidemiological studies, biologic and genetic analysis and animal health research," Christian Lindmeier told reporters, saying these included video discussions with Wuhan virologists and scientists.
The three-week advance mission comprising two specialists in animal health and epidemiology was tasked with laying the groundwork for a broader team of Chinese and international experts that will seek to discover how the virus that causes COVID-19 jumped the species barrier from animals to humans.
Lindmeier did not provide details on the timing or composition of the broader mission.
Terms of reference for the broader mission have been produced together with Chinese authorities in draft form, he said, and were not yet publicly available.
The team's composition is bound to be sensitive since any exclusion of US experts would be controversial. Another question will be the degree of access granted by Beijing.
US President Donald Trump and Secretary of State Mike Pompeo have said the pathogen may have originated in a laboratory in Wuhan, although they have presented no evidence for this and China has denied it. Scientists and US intelligence agencies have said it emerged in nature.
WHO emergencies chief Mike Ryan said on Monday that surprises were possible.
"The fact that that fire alarm was triggered (in Wuhan) doesn't necessarily mean that that is where the disease crossed from animals to human," he said.
First Published on Aug 4, 2020 05:25 pm