More than 1.4 million laid-off Americans applied for unemployment benefits last week.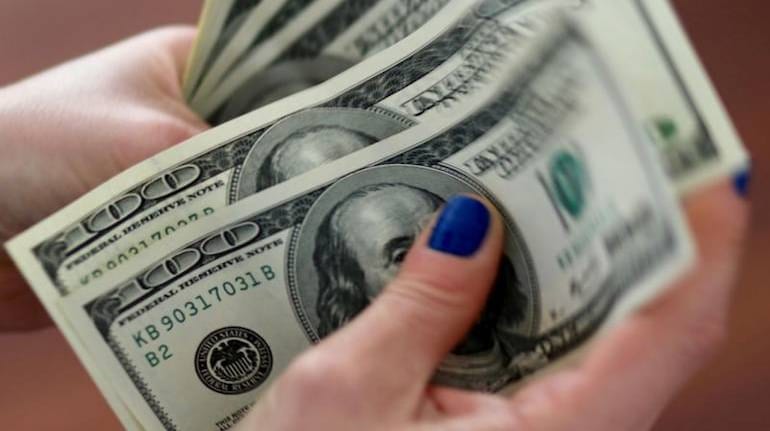 The US economy plummeted by a record-breaking 32.9 percent annual rate last quarter. The fall is being attributed to the novel coronavirus pandemic, which is still cutting a path of destruction and has forced millions out of work. The US economy's stunning contraction in the April-June quarter came as the COVID-19 outbreak pushed already struggling businesses to close for the second time in many parts of the country. Moreover, unemployment has surged to nearly 15 percent.
The government's estimate of the second-quarter fall in the gross domestic product was the sharpest such drop on records dating to 1947. The previous worst quarterly contraction -- 10 percent drop -- occurred in 1958 during the Eisenhower administration.
The economic fall last quarter was so steep that most analysts expect the economy to produce a sharp bounce-back in the current July-September period, reported news agency AP.
More than 1.4 million laid-off Americans applied for unemployment benefits last week. It was the 19th straight week that more than 1 million people have applied for jobless aid. Before March, the number of people seeking unemployment checks had never exceeded 700,000 in any one week.
Track this LIVE blog for latest updates on the coronavirus pandemic
Moreover, an additional 830,000 people applied for unemployment benefits under a new program that extends eligibility for the first time to self-employed and gig workers. As per the Trump administration, roughly 30 million people are receiving some form of jobless aid.
Soon after the estimates were unveiled, losses deepened on the Wall Street. The Dow Jones Industrial Average was down more than 300 points in late-morning trading. Markets sank further after President Donald Trump suggested that he might seek to delay the presidential election, although the election date is set by Congress.
The US contraction was driven by a deep decline in consumer spending, which accounts for about 70 percent of economic activity. Spending by consumers collapsed at a 34.6 percent annual rate as travel ceased and shutdown orders forced many restaurants, bars, entertainment venues and other retail establishments to close.
"The plunge in GDP underscores the unprecedented hit to the economy from the coronavirus pandemic. We expect it will take years for that damage to be fully recovered," said Andrew Hunter, senior US economist at Capital Economics.
(With agency inputs)
Click here for Moneycontrol's full coverage of the COVID-19 outbreak
First Published on Jul 30, 2020 09:54 pm