The previous one-day record for US COVID-19 cases was 84,169 on October 23.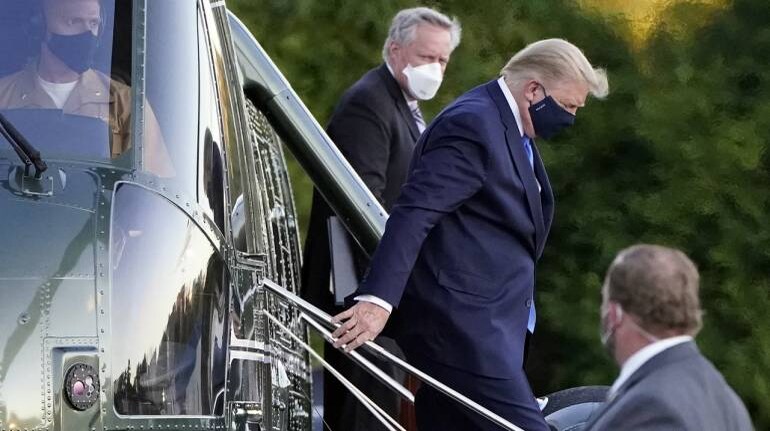 The United States broke its single-day record for new coronavirus infections on October 29, reporting over 91,000 new cases, as hospitalizations also hit new highs in many states, according to a Reuters tally.
The spike in cases comes less a week before the presidential election on November 3.
Among the hardest hit by the latest COVID-19 surge are hotly contested states such as Ohio, Michigan, North Carolina, Pennsylvania and Wisconsin that will play an important role in deciding whether Republican President Donald Trump gets a second term or Democratic challenger Joe Biden becomes president.
The virus is also rapidly spreading to record levels in Europe, with France and Germany announcing nationwide lockdowns this week.
COVID-19 Vaccine
Frequently Asked Questions
View more
How does a vaccine work?
A vaccine works by mimicking a natural infection. A vaccine not only induces immune response to protect people from any future COVID-19 infection, but also helps quickly build herd immunity to put an end to the pandemic. Herd immunity occurs when a sufficient percentage of a population becomes immune to a disease, making the spread of disease from person to person unlikely. The good news is that SARS-CoV-2 virus has been fairly stable, which increases the viability of a vaccine.
How many types of vaccines are there?
There are broadly four types of vaccine — one, a vaccine based on the whole virus (this could be either inactivated, or an attenuated [weakened] virus vaccine); two, a non-replicating viral vector vaccine that uses a benign virus as vector that carries the antigen of SARS-CoV; three, nucleic-acid vaccines that have genetic material like DNA and RNA of antigens like spike protein given to a person, helping human cells decode genetic material and produce the vaccine; and four, protein subunit vaccine wherein the recombinant proteins of SARS-COV-2 along with an adjuvant (booster) is given as a vaccine.
What does it take to develop a vaccine of this kind?
Vaccine development is a long, complex process. Unlike drugs that are given to people with a diseased, vaccines are given to healthy people and also vulnerable sections such as children, pregnant women and the elderly. So rigorous tests are compulsory. History says that the fastest time it took to develop a vaccine is five years, but it usually takes double or sometimes triple that time.
View more
Show
The previous one-day record for US cases was 84,169 on October 23. Globally, India holds the record for new cases in a single day at 97,894 infections on September 17.
Follow our LIVE blog for the latest updates of the novel coronavirus pandemic
The White House coronavirus task force said the nation is heading in the wrong direction and warned of an "unrelenting" spread that requires aggressive action to curb new infections.
On October 29, 12 states set one-day records for new cases: Illinois, Indiana, Maine, Michigan, Minnesota, Missouri, Nebraska, New Mexico, North Carolina, North Dakota, Ohio and Oregon.
In addition to new infections, deaths and hospitalizations are also rising. For the third time in October, more than 1,000 people died of the virus in a single day on Thursday.
Over 229,000 people have died from COVID-19 in the United States, the world's highest death toll.
The number of hospitalized COVID-19 patients has risen over 50% in October to 46,000, the highest since mid-August.
Follow our full coverage on COVID-19 here.
First Published on Oct 30, 2020 10:11 am