This comes at a time when the European economies are reeling under the impact of coronavirus and the lockdown that followed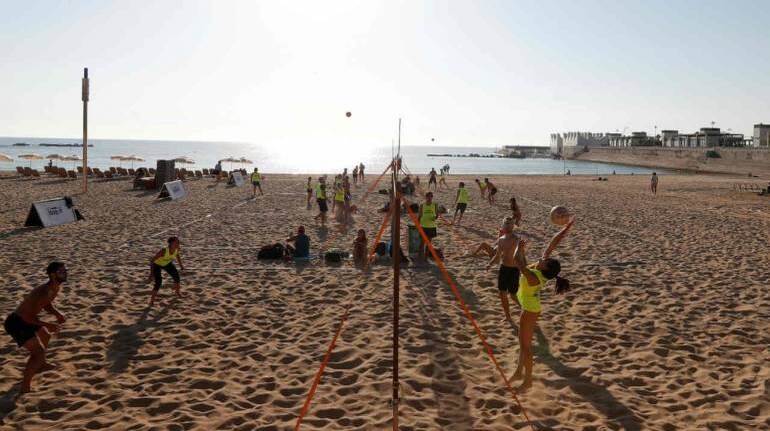 The European Union (EU) has drawn up a list of 14 countries whose residents will be allowed to travel to the bloc's member states starting July 1. The countries that figure on the EU's 'safe' list are expected to lift any bans or restrictions that they might have in place on European travellers.
This comes at a time when the European economies are reeling under the impact of the coronavirus and the lockdown that followed. Countries like Greece, Italy and Spain are waiting for travel restrictions to be lifted in order to ease into a resumption of their tourism sectors, which have been hit hard due to the pandemic.
Countries on the 'safe' list

People from these countries will be able to travel to the EU's 27 members and four other nations in Europe's visa-free Schengen travel zone, which includes Algeria, Australia, Canada, Georgia, Japan, Montenegro, Morocco, New Zealand, Rwanda, Serbia, South Korea, Thailand, Tunisia and Uruguay.
The list is to be revised every 14 days, with new countries being added and some even dropping off depending on the extent of the spread of the coronavirus pandemic there and how far these countries are able to control the transmission of the virus.
COVID-19 Vaccine
Frequently Asked Questions
View more
How does a vaccine work?
A vaccine works by mimicking a natural infection. A vaccine not only induces immune response to protect people from any future COVID-19 infection, but also helps quickly build herd immunity to put an end to the pandemic. Herd immunity occurs when a sufficient percentage of a population becomes immune to a disease, making the spread of disease from person to person unlikely. The good news is that SARS-CoV-2 virus has been fairly stable, which increases the viability of a vaccine.
How many types of vaccines are there?
There are broadly four types of vaccine — one, a vaccine based on the whole virus (this could be either inactivated, or an attenuated [weakened] virus vaccine); two, a non-replicating viral vector vaccine that uses a benign virus as vector that carries the antigen of SARS-CoV; three, nucleic-acid vaccines that have genetic material like DNA and RNA of antigens like spike protein given to a person, helping human cells decode genetic material and produce the vaccine; and four, protein subunit vaccine wherein the recombinant proteins of SARS-COV-2 along with an adjuvant (booster) is given as a vaccine.
What does it take to develop a vaccine of this kind?
Vaccine development is a long, complex process. Unlike drugs that are given to people with a diseased, vaccines are given to healthy people and also vulnerable sections such as children, pregnant women and the elderly. So rigorous tests are compulsory. History says that the fastest time it took to develop a vaccine is five years, but it usually takes double or sometimes triple that time.
View more
Show
Why US has been left off the list

The United States, despite having a large number of its citizens who travel to Europe, has been left off the EU's latest travel list due to the high number of COVID-19 cases being reported there. Due to the soaring number of infections, Americans will not be allowed to travel to the EU member states for at least another two weeks. More than 15 million Americans are estimated to travel to Europe each year, while some 10 million Europeans head across the Atlantic.
Others who did not feature on the list
Other big countries like China, Russia, India and Brazil also did not find a spot on EU's safe list for travel. As per reports, the EU said China is "subject to confirmation of reciprocity", meaning it must lift all restrictions on European citizens entering China for its own citizens are to be allowed into EU member states.
(With inputs from PTI)
First Published on Jun 30, 2020 10:57 pm