WARSAW Poland reported a record number of coronavirus infections for the fifth consecutive day on Saturday, with 21,897 new cases, while the count..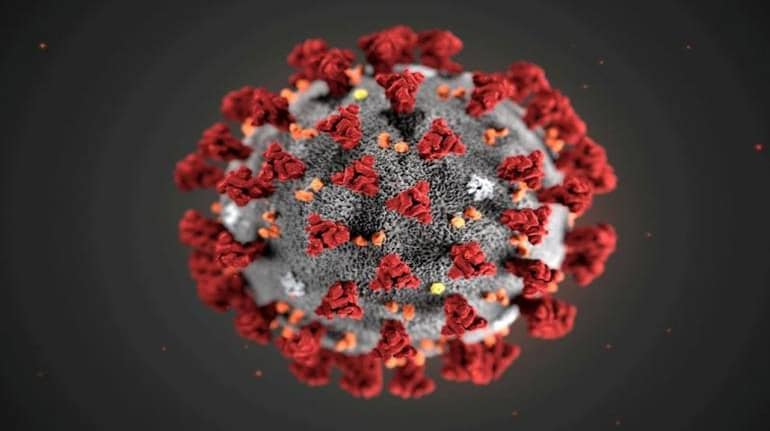 Poland reported a record number of coronavirus infections for the fifth consecutive day on Saturday, with 21,897 new cases, while the country faces massive protests following an abortion ruling last week.
The country has seen protests following a ruling by the Constitutional Tribunal last week that amounts to a near-total ban on abortion in the predominantly Catholic nation.
The ruling Law and Justice (PiS) party has warned that the protests will lead to big jump in new coronavirus cases. But some immunologists say that most protesters have been wearing face masks, keeping distance and were out in the open, which reduces the risk of infection.
"Perhaps the governmemt would focus on purchasing tests and stop shifting the blame for its incompetence," Klementyna Suchanow, a Polish writer and activist from Strajk Kobiet (Women's Strike), the protests' organiser said on Friday.
COVID-19 Vaccine
Frequently Asked Questions
View more
How does a vaccine work?
A vaccine works by mimicking a natural infection. A vaccine not only induces immune response to protect people from any future COVID-19 infection, but also helps quickly build herd immunity to put an end to the pandemic. Herd immunity occurs when a sufficient percentage of a population becomes immune to a disease, making the spread of disease from person to person unlikely. The good news is that SARS-CoV-2 virus has been fairly stable, which increases the viability of a vaccine.
How many types of vaccines are there?
There are broadly four types of vaccine — one, a vaccine based on the whole virus (this could be either inactivated, or an attenuated [weakened] virus vaccine); two, a non-replicating viral vector vaccine that uses a benign virus as vector that carries the antigen of SARS-CoV; three, nucleic-acid vaccines that have genetic material like DNA and RNA of antigens like spike protein given to a person, helping human cells decode genetic material and produce the vaccine; and four, protein subunit vaccine wherein the recombinant proteins of SARS-COV-2 along with an adjuvant (booster) is given as a vaccine.
What does it take to develop a vaccine of this kind?
Vaccine development is a long, complex process. Unlike drugs that are given to people with a diseased, vaccines are given to healthy people and also vulnerable sections such as children, pregnant women and the elderly. So rigorous tests are compulsory. History says that the fastest time it took to develop a vaccine is five years, but it usually takes double or sometimes triple that time.
View more
Show
The government has been criticised for doing not enough tests and for failing to prepare for the second wave of pandemic. Hospitals face shortages, in some cases turning patients away and local media reports show that the country is running out of respirators.
The health ministry said that as of Saturday, COVID-19 patients occupied 16,144 hospital beds and were using 1,305 ventilators, compared with 15,444 and 1,254 respectively a day earlier.
The country of 38 million has reported a total of 362,731 coronavirus infections and 5,631 deaths.
The government decided to close cemeteries on All Saints Day on Sunday, as well as on Saturday and Monday, due to surging COVID-19 cases.
Until Friday the governmemt had said it would not close cemetaries on All Saints' Day when millions of Poles traditionally commemorate their deceased loved ones.
First Published on Oct 31, 2020 05:23 pm