Analysts also see renewed, escalating tensions between the United States and China as an additional source of concern for the world's third-largest economy, which is heavily reliant on exports, a Reuters poll showed on Friday.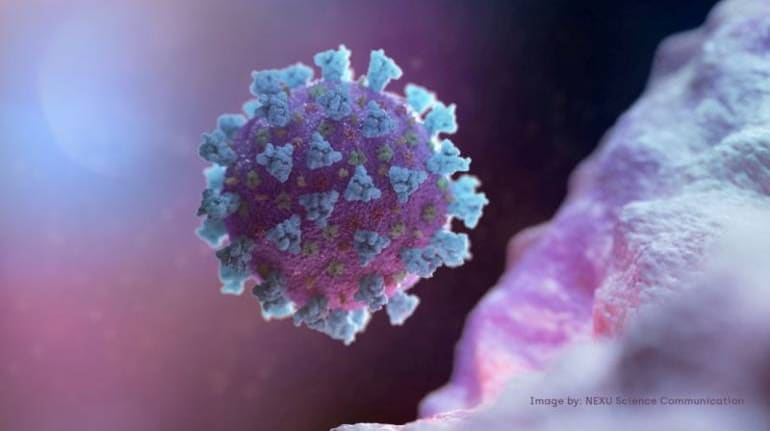 Japan's economy will contract more than previously expected and suffer mild deflation during the current fiscal year, analysts predict, underscoring the fragile nature of the recovery from the devastating coronavirus pandemic.
Analysts also see renewed, escalating tensions between the United States and China as an additional source of concern for the world's third-largest economy, which is heavily reliant on exports, a Reuters poll showed on Friday.
"Economic activity will continue to face restrictions from social distancing measures" needed to prevent the spread of the virus, said Taro Saito, executive research fellow at NLI Research Institute.
"Japan's economy will likely rebound next fiscal year but won't recoup the huge losses incurred this year," he said.
COVID-19 Vaccine
Frequently Asked Questions
View more
How does a vaccine work?
A vaccine works by mimicking a natural infection. A vaccine not only induces immune response to protect people from any future COVID-19 infection, but also helps quickly build herd immunity to put an end to the pandemic. Herd immunity occurs when a sufficient percentage of a population becomes immune to a disease, making the spread of disease from person to person unlikely. The good news is that SARS-CoV-2 virus has been fairly stable, which increases the viability of a vaccine.
How many types of vaccines are there?
There are broadly four types of vaccine — one, a vaccine based on the whole virus (this could be either inactivated, or an attenuated [weakened] virus vaccine); two, a non-replicating viral vector vaccine that uses a benign virus as vector that carries the antigen of SARS-CoV; three, nucleic-acid vaccines that have genetic material like DNA and RNA of antigens like spike protein given to a person, helping human cells decode genetic material and produce the vaccine; and four, protein subunit vaccine wherein the recombinant proteins of SARS-COV-2 along with an adjuvant (booster) is given as a vaccine.
What does it take to develop a vaccine of this kind?
Vaccine development is a long, complex process. Unlike drugs that are given to people with a diseased, vaccines are given to healthy people and also vulnerable sections such as children, pregnant women and the elderly. So rigorous tests are compulsory. History says that the fastest time it took to develop a vaccine is five years, but it usually takes double or sometimes triple that time.
View more
Show
The economy is forecast to shrink 5.6% in the current fiscal year to next March, the poll of 32 economists showed, more than a 5.3% contraction projected last month. In a worst case scenario it will shrink 8.0%.
The downgrade came as many analysts revised their forecasts for April-June gross domestic product (GDP) to a 27% contraction - last month's worst case forecast - from a nearly 24% drop projected in July.
The government will publish April-June GDP data on Monday.
Japan's economy will grow just 3.3% in the following year beginning in April 2021, the Aug. 4-13 poll showed, unchanged from the previous poll in July.
Core consumer prices, which exclude volatile fresh food but includes energy costs, will fall 0.3% this fiscal year and rebound just 0.2% next year, according to the poll.
With the economy in deflation and its 2% inflation target proving increasingly elusive, the Bank of Japan's next move will be an expansion of stimulus, said a majority of those polled.
"The battle against the coronavirus will be a long one. Governments and central banks can't end steps to combat the pandemic until an effective vaccine becomes available," said Mari Iwashita, chief market economist at Daiwa securities.
JAPAN FACING U.S.-CHINA FEUD
A recent sharp deterioration in U.S.-China relations could complicate the outlook, as the world's two largest economies disagree on issues such as trade, technology and the pandemic.
Asked how the conflict between the two nations will affect Japan's economy, about 90% of economists surveyed said it would have a negative impact.
Over 80% of respondents also said Japanese companies would face adverse effects if Washington and Beijing move toward creating their own economic zones, which would mark a retreat of globalisation.
"Economic blocs led by those two countries, or de-globalisation, would lower global productivity growth. That would have a negative impact on Japan's potential growth and Japanese firms' productivity growth," said Hiroshi Ugai, chief economist at JPMorgan Securities Japan.
First Published on Aug 14, 2020 11:08 am