The development was reported by the the Science Ministry of the German State of Hessen via a media statement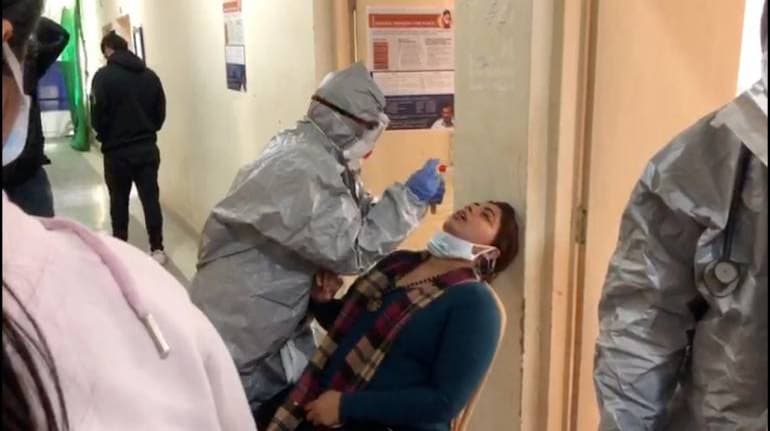 German scientists have developed a method to increase the testing capacity for coronavirus (COVID-19) up to ten times, CNN reported.
The Science Ministry of Hessen state in Germany said that the new method would allow multiple samples to be examined at the same time and could potentially increase Germany's testing capacity to 200,000-400,000 tests per day from the current 40,000 tests per day, "without any loss of quality in the diagnostics," the report added.
Follow our LIVE Updates on the coronavirus pandemic here
In the present testing methodology, various swabs taken from the nose and mouth area of an individual are examined separately.
COVID-19 Vaccine
Frequently Asked Questions
View more
How does a vaccine work?
A vaccine works by mimicking a natural infection. A vaccine not only induces immune response to protect people from any future COVID-19 infection, but also helps quickly build herd immunity to put an end to the pandemic. Herd immunity occurs when a sufficient percentage of a population becomes immune to a disease, making the spread of disease from person to person unlikely. The good news is that SARS-CoV-2 virus has been fairly stable, which increases the viability of a vaccine.
How many types of vaccines are there?
There are broadly four types of vaccine — one, a vaccine based on the whole virus (this could be either inactivated, or an attenuated [weakened] virus vaccine); two, a non-replicating viral vector vaccine that uses a benign virus as vector that carries the antigen of SARS-CoV; three, nucleic-acid vaccines that have genetic material like DNA and RNA of antigens like spike protein given to a person, helping human cells decode genetic material and produce the vaccine; and four, protein subunit vaccine wherein the recombinant proteins of SARS-COV-2 along with an adjuvant (booster) is given as a vaccine.
What does it take to develop a vaccine of this kind?
Vaccine development is a long, complex process. Unlike drugs that are given to people with a diseased, vaccines are given to healthy people and also vulnerable sections such as children, pregnant women and the elderly. So rigorous tests are compulsory. History says that the fastest time it took to develop a vaccine is five years, but it usually takes double or sometimes triple that time.
View more
Show
Also Read: Looking for coronavirus testing centres near you? Here's the list
As per the new PCR method, which directly detects the SARS-CoV-2 genome, scientists can test all swabs from a patient in a single special solution.
If the total result is negative, the verdict is negative. If the total test is positive, then all swabs are examined separately, it added.
Germany has so far recorded 71,808 confirmed coronavirus cases including recoveries and deaths, as per the  Johns Hopkins University Coronavirus Resource Center. This makes it among the countries with the highest confirmed cases in the world.
United Nations Secretary-General Antonio Guterres has warned that the world faces the most challenging crisis since World War II, confronting a pandemic threatening people in every country, one that will bring a recession "that probably has no parallel in the recent past."
The total confirmed cases of COVID-19 stand at 8.5 lakh globally. Of these, around 1.7 lakh have recovered. However, the death toll has risen to over 42,100, according to the Johns Hopkins University Coronavirus Resource Center. The United States, Italy and Spain have registered more deaths than China, where the outbreak started.
Follow our full COVID-19 coverage here
First Published on Apr 1, 2020 09:23 am