Banks extended 597.8 billion yuan (USD 90.76 billion) of new loans in the final month of 2015, less than expected and down from 708.9 billion in November, data showed on Friday.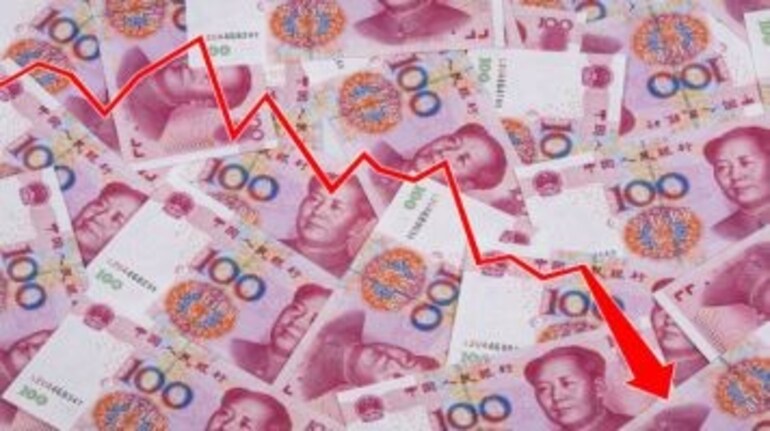 China's bank lending slowed in December but companies raised more credit via bonds and shadow banking channels, raising questions over the quality of borrowing in the face of weak demand and deflationary pressure.
Banks extended 597.8 billion yuan (USD 90.76 billion) of new loans in the final month of 2015, less than expected and down from 708.9 billion in November, data showed on Friday.
That has reinforced concerns that Beijing's efforts to lower the cost of conventional credit via monetary easing are not transmitting to the real economy.
A broader measure of credit - total social financing - jumped to 1.82 trillion yuan in December, compared with November's 1.02 trillion yuan, its highest level since June.
The jump, led by non-bank loan forms of finance including equity and bond issuance along with shadow banking activity, complicates the picture as it suggests that cash is still finding its way to companies through other channels, not all of them welcome by policymakers.
A central bank official said December data showed liquidity was generally ample and economic activity was increasing, but economists remain divided over whether the world's second-largest economy has found a bottom or not.
"The fall in new yuan loans showed there was little demand for investment and reflected sluggish economic performance in the real economy," said Li Huiyong, an economist at Shenyin & Wanguo Securities in Shanghai.
"We are worried about deflation risks this year as companies' profits would significantly worsen due to persistent falling prices," he said, adding he expected more monetary easing in response.
Deflationary pressures are building due to falling global commodity prices, weak consumer demand and entrenched industrial overcapacity in China that have combined to keep the squeeze on profit margins and discourage fresh investment that would reinvigorate growth.
Leaders at the annual Central Economic Work Conference last month pledged to make monetary policy more flexible and expand the budget deficit in 2016 to help underpin growth and reforms. They also called for tax cuts and a gradual expansion of the fiscal deficit ratio this year.
The central bank also made more extensive use of monetary tools last year such as its pledged supplementary lending facility, which provides low cost funding to selected banks targeted at specific sectors such as infrastructure or housing.
"The surge in aggregate financing suggested that off-balance sheet financing picked up again in December," wrote ANZ economists in a research report, noting that bond financing and equity issuance also rose.
A huge shift of financing activity into the bond market has helped firms which were unable to secure bank finance but it is a development that worries policymakers trying to manage risk in debt markets.
Central bank data showed that net corporate bond financing in the fourth quarter accounted for 32 percent of total net new social financing, a fresh peak and continuing a trend evident since mid-2015.
Julian Evans-Pritchard, China Economist at Capital Economics, said the actual lending figure was better than it looked as the decrease likely reflected a reduction in banks lending into the stock market rescue. Growth in outstanding loans to the real economy was a better measure and this had remained stable.
On the broader credit data, he added: "This acceleration in broad credit since the middle of last year should feed through into stronger economic activity over the coming quarters."
China is set to release fourth quarter and full-year GDP data on January 19.
First Published on Jan 15, 2016 02:43 pm