The company reiterated that it was on track with late-stage trials for its coronavirus vaccine, which could be rolled out by the year-end.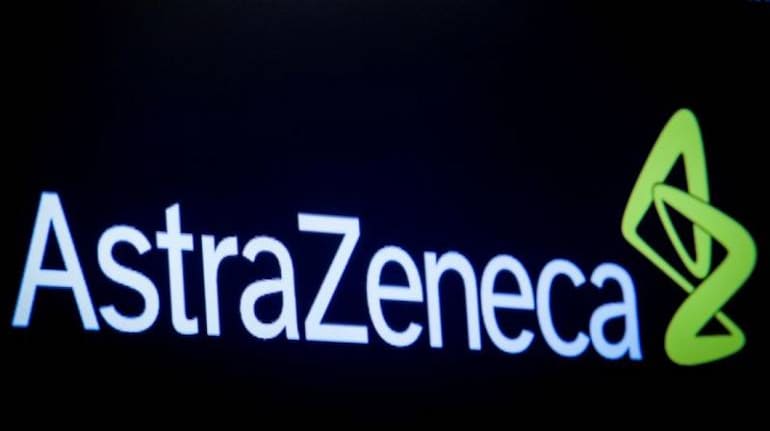 Britain's AstraZeneca bettered second-quarter sales and profit estimates on Thursday, thanks to strong sales during the lockdowns from the drugmaker's diverse product line-up, which now includes a front-running coronavirus vaccine candidate.
Optimism over its COVID-19 vaccine has fuelled what was already a strong year for the company as it also stuck by its 2020 outlook. AstraZeneca has gained from changes wrought by Chief Executive Pascal Soriot's focus on products and bets on newer medicines.
The company reiterated that it was on track with late-stage trials for its coronavirus vaccine, which could be rolled out by the year-end.
Shares of London's most valuable listed company on Thursday rose 3 percent at 88.6 pounds after product sales of $6.05 billion in the three months ended June 30 surpassed analysts' consensus of $6.01 billion. The figure excludes payments from tie-ups.
COVID-19 Vaccine
Frequently Asked Questions
View more
How does a vaccine work?
A vaccine works by mimicking a natural infection. A vaccine not only induces immune response to protect people from any future COVID-19 infection, but also helps quickly build herd immunity to put an end to the pandemic. Herd immunity occurs when a sufficient percentage of a population becomes immune to a disease, making the spread of disease from person to person unlikely. The good news is that SARS-CoV-2 virus has been fairly stable, which increases the viability of a vaccine.
How many types of vaccines are there?
There are broadly four types of vaccine — one, a vaccine based on the whole virus (this could be either inactivated, or an attenuated [weakened] virus vaccine); two, a non-replicating viral vector vaccine that uses a benign virus as vector that carries the antigen of SARS-CoV; three, nucleic-acid vaccines that have genetic material like DNA and RNA of antigens like spike protein given to a person, helping human cells decode genetic material and produce the vaccine; and four, protein subunit vaccine wherein the recombinant proteins of SARS-COV-2 along with an adjuvant (booster) is given as a vaccine.
What does it take to develop a vaccine of this kind?
Vaccine development is a long, complex process. Unlike drugs that are given to people with a diseased, vaccines are given to healthy people and also vulnerable sections such as children, pregnant women and the elderly. So rigorous tests are compulsory. History says that the fastest time it took to develop a vaccine is five years, but it usually takes double or sometimes triple that time.
View more
Show
Newer drugs for diabetes, heart conditions and cancer, including its top selling lung cancer drug Tagrisso, performed well in the quarter and AstraZeneca remains on track for a third consecutive year of growth.
AstraZeneca has had a busy few months: it took on development of the COVID-19 shot from Oxford University, got billions in government funding, signed several supply deals, and was even the subject of a mega-merger speculation - all while marching on with its core business.
Among drugs with better-than-expected revenues, sales of respiratory drug Symbicort rose 12 percent to $653 million, about $90 million above consensus, while revenue from cancer drug Lynparza jumped 62 percent to $554 million.
There are no approved vaccines for the illness caused by the novel coronavirus, but AstraZeneca's shot is widely considered the leading candidate after results from early-stage human trials showed it was safe and produced an immune response.
Core earnings of 96 cents per share beat analysts' expectation of 93 cents. Total revenue rose 11 percent.
Follow our full coverage of the coronavirus pandemic here.
First Published on Jul 30, 2020 03:00 pm