The new restrictions could be introduced on Wednesday and remain in place until December 1, the Times said.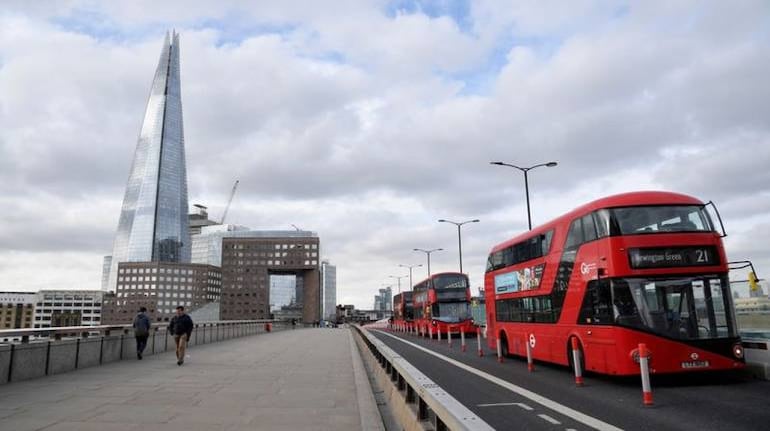 British Prime Minister Boris Johnson is considering imposing new national lockdown measures next week, amid concerns that hospitals across the country are overwhelmed by a resurgence in COVID-19 cases, The Times newspaper reported on Friday.
The new restrictions could be introduced on Wednesday and remain in place until December 1, the Times said.
Johnson is expected to hold a news conference on Monday to announce the new measures, under which everything could be closed except essential shops and "educational settings," the newspaper said.
However, the new measures were still under discussion, and no final decision had been made, the Times added, citing a senior government source.
COVID-19 Vaccine
Frequently Asked Questions
View more
How does a vaccine work?
A vaccine works by mimicking a natural infection. A vaccine not only induces immune response to protect people from any future COVID-19 infection, but also helps quickly build herd immunity to put an end to the pandemic. Herd immunity occurs when a sufficient percentage of a population becomes immune to a disease, making the spread of disease from person to person unlikely. The good news is that SARS-CoV-2 virus has been fairly stable, which increases the viability of a vaccine.
How many types of vaccines are there?
There are broadly four types of vaccine — one, a vaccine based on the whole virus (this could be either inactivated, or an attenuated [weakened] virus vaccine); two, a non-replicating viral vector vaccine that uses a benign virus as vector that carries the antigen of SARS-CoV; three, nucleic-acid vaccines that have genetic material like DNA and RNA of antigens like spike protein given to a person, helping human cells decode genetic material and produce the vaccine; and four, protein subunit vaccine wherein the recombinant proteins of SARS-COV-2 along with an adjuvant (booster) is given as a vaccine.
What does it take to develop a vaccine of this kind?
Vaccine development is a long, complex process. Unlike drugs that are given to people with a diseased, vaccines are given to healthy people and also vulnerable sections such as children, pregnant women and the elderly. So rigorous tests are compulsory. History says that the fastest time it took to develop a vaccine is five years, but it usually takes double or sometimes triple that time.
View more
Show
Cabinet Office officials did not immediately respond to a request for comment from Reuters.
The United Kingdom on Friday reported 24,405 new cases of COVID-19 and a further 274 deaths within 28 days of a positive test, according to government data. It has now recorded more than 20,000 new coronavirus cases a day on average over the last week.
COVID-19 infections are rising so persistently in the United Kingdom that unless something can be done to reduce infections, the "reasonable worst case" scenario of 80,000 dead could be exceeded, scientists warned on Friday.
Currently, the government has a three-tier system of restrictions for local areas in England, with Level 3 the highest. Scotland, Wales and North Ireland run their own policies on fighting the pandemic.
In the third tier of restrictions, household mixing is banned, pubs and bars are ordered to remain closed, wedding receptions are not permitted, and travel to or from the area should be avoided.
The Times report added that the government is also considering tougher regional measures, known as Tier 4, but ministers are said to be in favour of a nationwide policy.
First Published on Oct 31, 2020 08:04 am