Yes, it is synonymous as the 'City of Lakes' but there is more to this 'Venice of the East' if you care to venture ahead in this Disneyland of awe.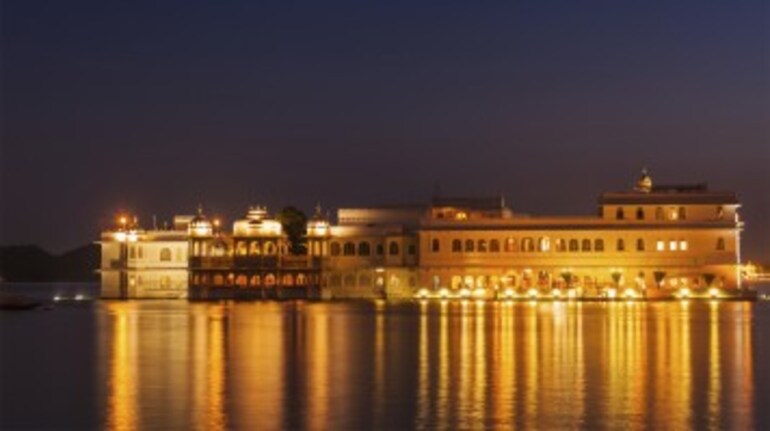 Yes, it is synonymous as the 'City of Lakes' but there is more to this 'Venice of the East' if you care to venture ahead in this Disneyland of awe.
For the uninitiated, the place has a lot of historical charm and a visit to any of the many ghaats or forts or palaces transports you for a whole into mystic legends and royal tales.
Majestic courtyards, high-storeyed windows, folk-lore filled buttress points, elegant terraces, mosaic-walls, serene waters, teal hillsides, dreamy sunsets, Monsoon palaces, romance-painted havelis – it's hard to capture the entire dream-plot, history-time-machine-walk and hypnotism of the city in one day.
As to the lakes, the city has been having good rainfall for last few years and tourists just can't help to keep their feet and shutter-bugs away from the mesmerizing and serene stories that numerous lakes (and many of them man-made) babble here all the time, almost every other kilometer. There is the big Pichola lake, a splendid waterscape that envelopes water-seated destinations like Jag Mandir or Lake Palace hotel. There is Fatehsagar Lake, where city-youngsters and night-birds flock along a winding road of breezy air and frothy coffee all throughout the day. This is also a favourite stretch for morning joggers and elders out for a brisk and uninterrupted morning walk followed by a steaming cutting chai.
There is Jai Samand Lake, which for a long time, retained the pride of being the world's largest artificial lake, and is today a good resort or getaway point to drive up to. It is also know for seven islands, a dam and some inimitable wind it encapsulates. There is Swaroop Sagar and Badi waterbody for those who want to be close to the city.
And then there is a never-ending string of gardens and shopping wonders that you keep hopping over as you traipse around the city. You could be a Vintage car enthusiast or a fashion designer with a weakness for exquisite textiles or a foodie ready to salivate for the best baati, choorma, gost, daal, chutney; the city will always leave you in inexplicable awe and spoilt for the best It will indulge your hunger for handicrafts as effortlessly as it would mesmerize you with crystals of historic wonder. A glimpse and taste of authentic Rajasthani flavor is bound to accompany you much after you have finished your holiday here.
The most beautiful memory is of course that stubborn reminder that every time you visit Udaipur, you discover a new surprise. Udaipur - It always wakes you up in a new way and yet woos you for its mysterious essence. The best part is – you always love to surrender to its puzzle happily enough.
Best time to visit: September to March
Nearest airport: Maharana Pratap Airport, situated at a distance of 20 kms
Nearest railway station: Udaipur
First Published on May 15, 2015 10:00 am