Manali should be on your holiday list for reasons more than one.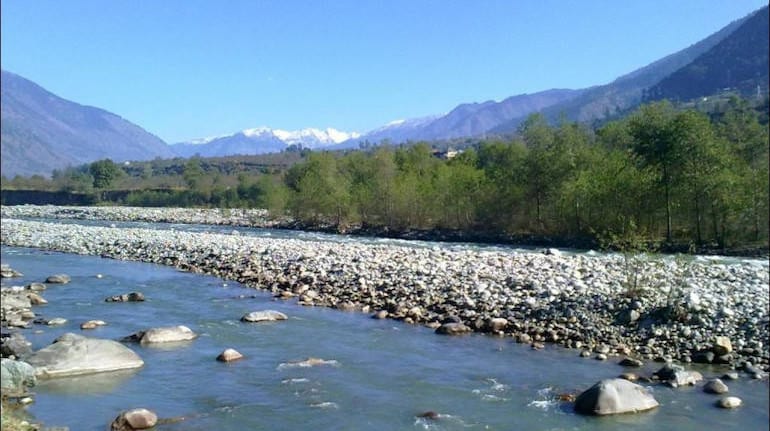 By Vibha Ravi
From taking pictures with a yak to sighting your first 'Monal' or the Himalayan bird that is deceivingly similar to a peacock, Manali should be on your holiday list for reasons more than one.
When you drive down to Manali from Dehradun, you'll be tempted to stop for selfies on the banks of a gurgling river, down cups of hot tea in the cold, and even visit the Naggar Castle in Kullu. Don't fight these temptations – they'll make your memories of Manali sweeter.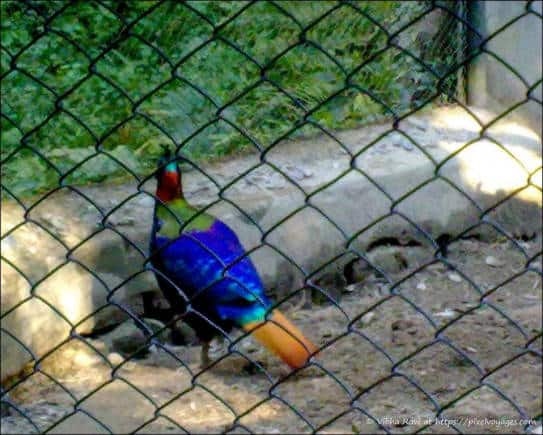 Views from the Naggar Castle's wooden balcony and the mesmerising sounds from its teeny tiny temple will warm you up to the beauty waiting ahead while visits to monasteries like the Dagpo Shedrup Ling Monastery will convince you that these are pathways to heaven.
In Manali, visit the Hidimba Devi Temple, dedicated to Goddess Kali. The surroundings are beautiful and the wooden temple charming. Nearby are photographers waiting to get you into clothes worn by local Himachali folk as you or your children pose next to yaks for photos. Beware though the kids themselves might not be thrilled with the prospect of approaching the huge animal.
The Manu temple is the only temple in India dedicated to Manu, believed by Hindus to be the first human created by God. A drive up to the spot will allow you to enjoy a scenic view of Himalayan valleys and you could even drop in at Drifter's Café, one of the oldest cafes in Manali, for a quick cup of coffee.
If you have little time, you could make a short trip to The Van Vihar National Park which has a peaceful aura with tall Deodar trees casting their shadows on meandering paths, but not much else. Another quick trip could be to the Gadhan Thekchhokling Gompa Monastery, a small monastery near Mall Road.
For adventure enthusiasts, Manali is a gateway to skiing in the Solang Valley or trekking in the Parvati Valley. In Solang, a thrilling cable car ride with a view of snow covered mountains, snow scooter rides, skiing, and paragliding can be enjoyed by most travellers.
Between May and October/November a visit to the Rohtang Pass will also allow you to take amazing pictures of the Himalayan landscape apart from such adventure activities. However, the Pin Paravati Pass trek is one for seasoned trekkers only on account of the route which passes through slippery glaciers.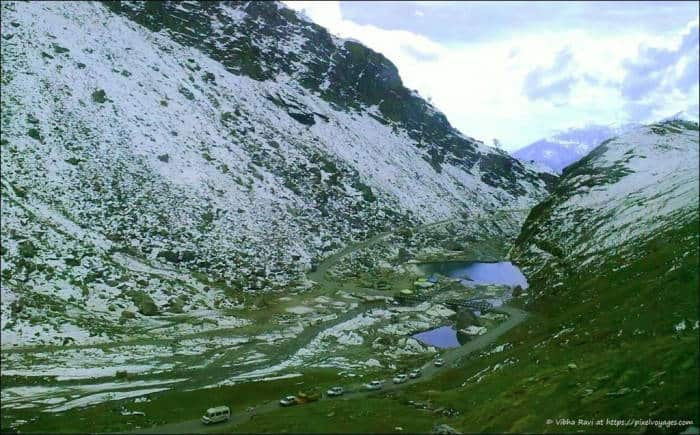 A little long drive down to Vashishti sulphur springs will allow you to experience the beauty of the mountains. The river Beas flowing parallel to the road, reveals glimpses of clear waters on a curve here and there, while the huge boulders lined up as silent witnesses to its never ceasing chatter.
Pine trees loom up, even going beyond the range of your vision. At the springs, devotees take a dip in the green, boiling water which is hot enough to boil rice! Once done, visit the gurudwara Manikaran Sahib on the same premises. Having sought blessings, you can return to the routine of life with a rejuvenated soul.
Getting there
By Air: The town of Bhuntar, around 50 kms/31 miles away from Manali, has the nearest airport. Prepaid taxies can be hired from the airport.
By Rail: The closest broad gauge railheads are Chandigarh and Ambala while the closest narrow gauge railhead is at Jogindernagar
By Road: Manali is on national highway no. 21 and many people prefer driving down from Delhi. Buses ply from Dalhousie, Dehradun, Haridwar, Ambala, Chandigarh, Shimla, Delhi, Dharamsala and Chamba
The author is a travel writer, blogger, and amateur photographer.
First Published on Mar 28, 2017 04:56 pm