The no-show for the three matches is expected to cost insurance companies approximately Rs 200 crore in terms of compensation to various stakeholders.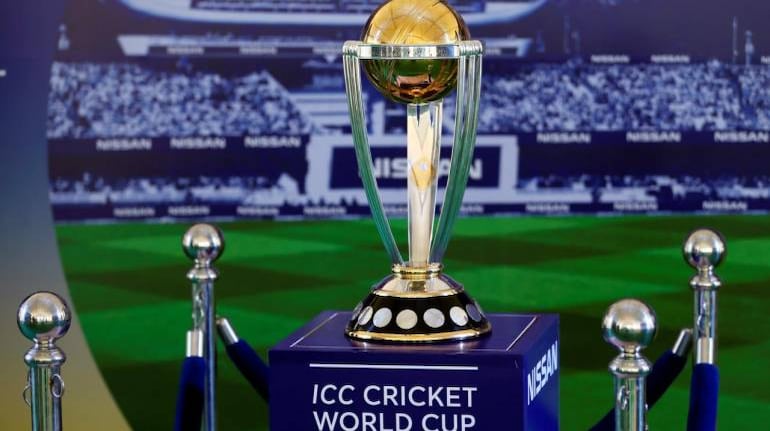 The India-Pakistan match on June 16 saw rain interruptions and every time the covers made their way to the field, frustration was writ large on the faces of fans on the ground.
This edition of the ICC World Cup has been a frustrating experience for viewers and advertisers alike as rain has played spoilsport on more than a couple of occasions.
While the official broadcaster Star has big money and TRPs at stake, insurance firms and advertisers are also bearing the brunt of the matches being rained out.
Talking to Moneycontrol, Amit Agarwal, director FLG and CPS, Jardine Lloyd Thompson, an insurance and risk management brokerage, said: "Insurance companies have a lot of problem at this time as three matches have already been washed out and three matches have been curtailed."
He further explained that what insurance companies offer as a cover is advertisement and sponsorship cover. Advertisement cover is bought by the broadcaster.
"When there is a curtailment or a washout, there are various stakeholders who will face losses -- from broadcasters to sponsors (and a big part of this loss falls) on insurance companies.
The no-show for the three matches is expected to cost insurance companies approximately Rs 200 crore in terms of compensation to various stakeholders.
According to Agarwal, the broadcaster has the maximum stake from a commercial point. In the case of World Cup matches not being played, the claim amount by the broadcaster would be in excess of Rs 150 crore or between Rs 150-170 crore and for the sponsors it would be Rs 30 odd crore or plus.
Explaining this further, Sanjay Dutta, chief underwriting and claims, ICICI Lombard General Insurance, said: "The insurance covers are a combination of revenue and wash out covers. Washout covers is where insurance firms lose less and revenue is where they lose more."
He added that "the limit of the sum assured ranges from Rs 5 crore for a match to Rs 50 crore. And Rs 50 crore is for big events."
While the losses are already big, Dutta thinks that "revenue is drawn in by matches like India-Pakistan and if that is abandoned then the loss is very heavy. Hence, it depends on what is abandoned. Semi-finals and finals will have huge revenue riding on them and if India is playing then the revenue goes up."
As there remains no certainty about the weather conditions there are few sponsors and stakeholders who are seeking to take insurance covers now.
However, Agarwal said that while "a lot of people are asking for it but the unfortunate part is that the insurers are so scared now that while clients are ready to pay whatever premiums but there are no insurers who are ready to take such risks anymore."
Although things are not all rosy this World Cup but Vinay Kanchan, brand storyteller and innovation catalyst and author of Sportivity, has a different take.
"While brands are getting irritated that their money is going down because it is washed out, the flip side to it is that brands can mirror the state of anxiety that the viewer is in and can make their brand more memorable by talking within the context and break from the clutter," he said.
He said that "within every adversity there is opportunity and that brands can acknowledge the fact that your viewing experience will be interrupted by rains and can use this premise in a creative way."
First Published on Jun 18, 2019 06:21 pm