Goldman Sachs has a new prediction regarding the FIFA World Cup 2018 final, thanks to their AI system.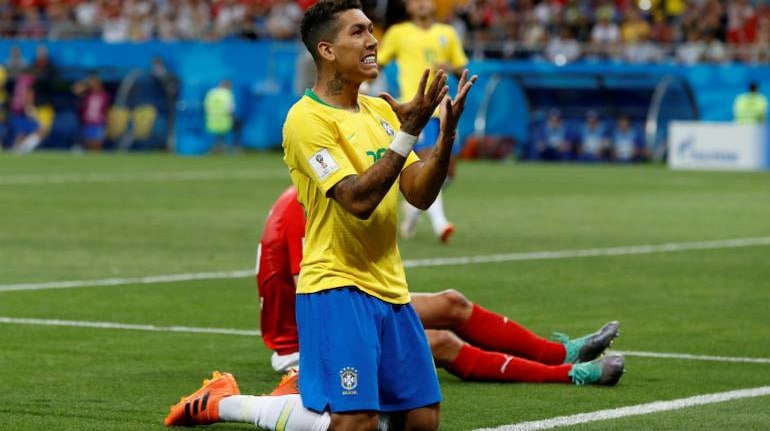 Goldman Sachs have been busy playing with their AI system, which has predicted victory for Brazil in the FIFA World Cup 2018 final.
The AI system reportedly ran simulations of 1 million possibilities and variations, before reaching its conclusion. This is not the first time, however, that Goldman's system made a prediction regarding the World Cup. Originally, it predicted that Germany and Brazil would square off in the final . But when the group stages saw champions Germany make an early exit, the AI concluded that England would be the other finalists while Brazil would still triumph.
Interestingly though, results from the knockout stages have thrown a spanner in the works, and the AI system has had to make adjustments. The new prediction states that while Brazil will still be victorious in the final, Croatia will be the ones on the wrong side of that result.
Apparently, Spain's loss to Russia boosted Croatia's chances of advancing, as per a statement put out by Goldman's team and the AI predicts that Croatia will defeat England in the semi-finals.
The AI gives Brazil a 24.9 percent chance of winning the tournament, while France is the only other team to come close with a winning chance at 15.8 percent should they get to the final. France's chances of getting to the finals, however, are at 25.2 percent - lower than Croatia's 33.2 percent. England's chances of making the finals stand at 15.4 percent, while the possibility of the Three Lions winning the tournament now stands at a mere 5.7 percent.
It is interesting to note that several other data analytics firms have also tried their hand at making World Cup predictions - Alteryx, UBS and Commerzbank among them. Germany looked like everybody's favourite to win the tournament. But of course, we have already seen how that scenario panned out.
Does this mean that AI systems making such predictions should be dismissed? The alternative appears to be the rather more unreliable animals that crop up every-time a major tournament is on the horizon. The AI systems can only function based upon the information fed to them. And this information is only as detailed as humans can possibly curate.
The data used is based upon past events. There is no way of determining how far in the past such data needs to go. Further, there are aspects that cannot be measured such as emotion, the effect of fan presence and team dynamics. In fact, players can be in peak form during the entire tournament and then suddenly go missing during a crucial game where the team needs them most. Conversely, a very weak team may defy all odds and defeat a stronger team through sheer will and stronger team dynamics. Football is riddled with such 'miraculous' examples. Liverpool's incredible comeback against AC Milan in the 2004-05 UEFA Champions League final springs to mind.
It must be kept in mind though that Goldman's AI system has provided possibilities of a Brazil win. There are chances of Croatia, France or England winning as well, albeit slim. And in football, anything is possible.
First Published on Jul 4, 2018 06:23 pm