The Indian IT industry employs around 4 million people according to industry body Nasscom, which also says that about 40% of them need re-skilling over the next five years to stay relevant in the face of automation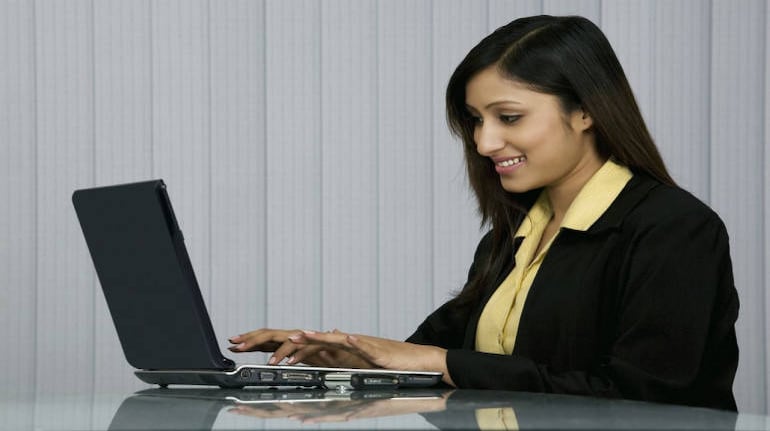 The USD 154 billion information technology industry in India is at a crossroads where automation and slowing growth threaten to take over lower level jobs and frequent layoffs by companies continue to haunt the workforce. The only solution for IT employees to cope is to upgrade their skills.
The Indian IT industry employs around 4 million people according to industry body National Association of Software and Services Companies (Nasscom), which also says that about 40 percent of them need re-skilling over the next five years to stay relevant in the face of automation.
Nasscom in partnership with Boston Consulting Group has also tied up with 20 member companies – Infosys, Wipro, Mindtree, Accenture, Genpact, Google, Quatrro BPO, Cognizant, NIIT, and ITC Infotech, among others – to train up to 2 million existing and new workers in next five years.
"Companies are now making vast investments in training and re-skilling their employees on new technologies to ensure they are updated and up ready to be deployed on new projects," Alka Dhingra, General Manager at IT staffing firm Team Lease Services said.
Here is how some major IT giants are investing in reskilling their employees in India:
1. Infosys: Bangalore-based Infosys has created a Design Thinking platform to both re-skill people and drive innovation.
It also works with massive open online course (MOOCs) providers to skill freshers and reskill existing employees
2. Tata Consultancy Services: TCS, the country's largest software exporter, has publicly spoken about skilling 100,000 people in digital technologies.
TCS has trained 210,000 employees, claims Dhingra.
3. Wipro: The company which employs more than 171,000 people, has launched an initiative called 'Newton's Cradle' to re-skill its employees. The programme aims to train the existing workforce in digital technology.
India's third largest IT services company is also working with HR technology solutions provider Edge Networks to identify the right candidates for the right skill.
According to the founder and CEO of Edge Networks Arjun Pratap, Wipro has over 17,000 internal job postings per month.
Edge Networks helps Wipro with notional cost savings of about USD 35 million in a year by automating the process of reading resumes, analysing job descriptions, matching them, and also reach out to the right candidate externally if the demand is not met internally.
The system deployed for Wipro also analyses the talent gaps for a particular employee, predicts which other skill the employee may be suited for, and also creates a learning path.
"Only re-skilling is not enough. We have to look at the course being taken up, personality, learning ability, post-learning assessment, how much have they retained, how that knowledge is being applied by the employee, the complete cycle is to be taken care of," Arjun Pratap says.
Wipro has also brought on board enterprise technology learning platform Pluralsight to offer online certification courses for up-skilling. Edge Networks is working on the proof of concept with Pluralsight for Wipro.
"In FY 17, we trained 39,600 employees in digital skills and overall we now have 61,000 technical employees trained on digital skills. We have created technology academies, which provides hands-on, immersive training on emerging technologies by way of virtual projects," Wipro spokesperson said in a response to an e-mail query.
The company has also introduced different learning interventions such as hackathons, peer mentoring, and crowdsourcing to encourage employees to develop expertise in new-age technologies.
4. HCL Technologies: Noida-headquartered HCL Technologies too has taken up the task of upgrading its employees seriously.
The company employs a career planner tool from Edge Networks that can be accessed by employees to see job openings in different verticals, what are the skills needed for it, and they can also evaluate the learning path they need to be eligible for that position.
The project pilot was launched in March, and about 18,000 employees have availed it in the last three months, the company claims.
"The need to re-skill is high in IT. Customers are asking for it. They have invested time in their employees, so why can't they just pivot by re-skilling them! The talent gap is when there is no scope for re-skilling; the basic aptitude doesn't match; they are the ones being laid off," Pratap adds.
5. Cognizant: The IT company which has a large presence in Chennai has adopted the university learning model and created a digital university platform which provides learners with a series of gradational learning paths leading to specialisation.
"As the shelf-life of technical skills gets shorter, learning agility, adaptability and creative thinking are becoming key differentiators in the marketplace. How fast professionals acquire and apply new technology knowledge is becoming more important than what they know. There is a clear expectation that re-skilling or multi-skilling needs to make a visible business impact on the critical process of staffing," James Lennox, Chief People Officer of Cognizant says.
The company also leverages an internal app for the workforce, project managers, and staffing team to identify trending skills, skill gaps, open demand and availability of right talent.
This app also provides insights to Cognizant Academy into specific areas of talent development. Similarly, employees identify key gaps in their profiles and approach Cognizant Academy to be re-skilled.
Lennox also points out the need for the employees to re-skill themselves in new technologies even before the previous disruptions have reached maturity.
"For instance, even as cloud and analytics mature, the next wave of disruptive technologies such as artificial intelligence (AI), blockchain, and additive manufacturing are already upon us," he says.
Other firms such as Tech Mahindra and Mindtree have also set up startup segments within the organisations to encourage employees to work on disruptive technologies.
First Published on Jul 11, 2017 06:35 pm