The new process is likely to help Indian pharmaceutical companies develop and get a COVID-19 vaccine to the market faster.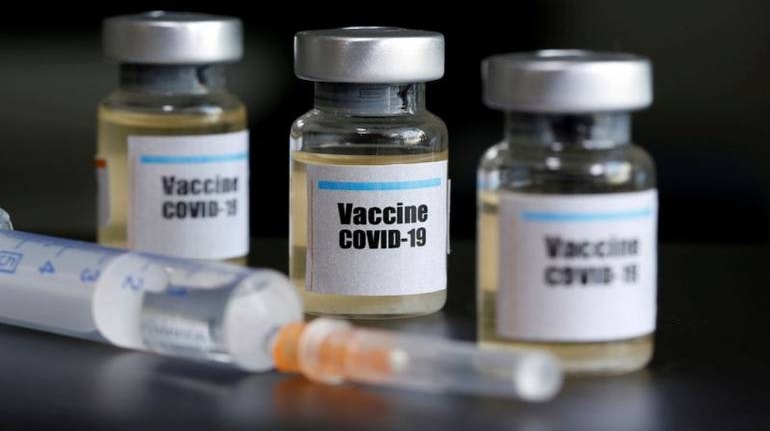 In a bid to make vaccines available to meet the emergency demand due to the novel coronavirus pandemic, the Union Health Ministry has permitted some relaxations to the Drugs and Cosmetics Act, 1940, and the subsequent rules, Business Standard has reported.
The new process is likely to help Indian pharmaceutical companies develop and get a COVID-19 vaccine to the market faster.
Earlier, if a pharmaceutical company intended to manufacture and stock a vaccine for COVID-19, it had to follow a complex process for marketing authorisation.
Several applications had to be made for conducting clinical trials of the vaccine. The company would have to again follow a series of application processes after the trials had completed.
COVID-19 Vaccine
Frequently Asked Questions
View more
How does a vaccine work?
A vaccine works by mimicking a natural infection. A vaccine not only induces immune response to protect people from any future COVID-19 infection, but also helps quickly build herd immunity to put an end to the pandemic. Herd immunity occurs when a sufficient percentage of a population becomes immune to a disease, making the spread of disease from person to person unlikely. The good news is that SARS-CoV-2 virus has been fairly stable, which increases the viability of a vaccine.
How many types of vaccines are there?
There are broadly four types of vaccine — one, a vaccine based on the whole virus (this could be either inactivated, or an attenuated [weakened] virus vaccine); two, a non-replicating viral vector vaccine that uses a benign virus as vector that carries the antigen of SARS-CoV; three, nucleic-acid vaccines that have genetic material like DNA and RNA of antigens like spike protein given to a person, helping human cells decode genetic material and produce the vaccine; and four, protein subunit vaccine wherein the recombinant proteins of SARS-COV-2 along with an adjuvant (booster) is given as a vaccine.
What does it take to develop a vaccine of this kind?
Vaccine development is a long, complex process. Unlike drugs that are given to people with a diseased, vaccines are given to healthy people and also vulnerable sections such as children, pregnant women and the elderly. So rigorous tests are compulsory. History says that the fastest time it took to develop a vaccine is five years, but it usually takes double or sometimes triple that time.
View more
Show
Permission was also required from the Central Licensing Authority under the New Drugs and Clinical Trials Rules, 2019, to manufacture the vaccine.
Now, some of the rules have been "deferred in public interest" to the ongoing pandemic. "We are in talks with vaccine makers here. So far, it looks like some of the global candidates, like the Oxford one, may be available sooner than the others. There are some key Indian candidates, too. The government will take an inter-departmental approach to ensure that the right vaccine candidate is available for Indians at the earliest," the newspaper quoted a government official as saying.
Moneycontrol could not independently verify the report.
Follow our LIVE blog for the latest updates of the novel coronavirus pandemic
Several companies and research organisations are currently scrambling to come up with a vaccine against the novel coronavirus, or SARS-CoV-2.
Brazil this month will start testing an experimental vaccine against the coronavirus being developed by researchers at the University of Oxford and AstraZeneca Plc.
Click here for Moneycontrol's full coverage of the novel coronavirus pandemic
First Published on Jun 4, 2020 11:23 am