The following article is an initiative of Apollo Munich and is intended to create awareness among the readers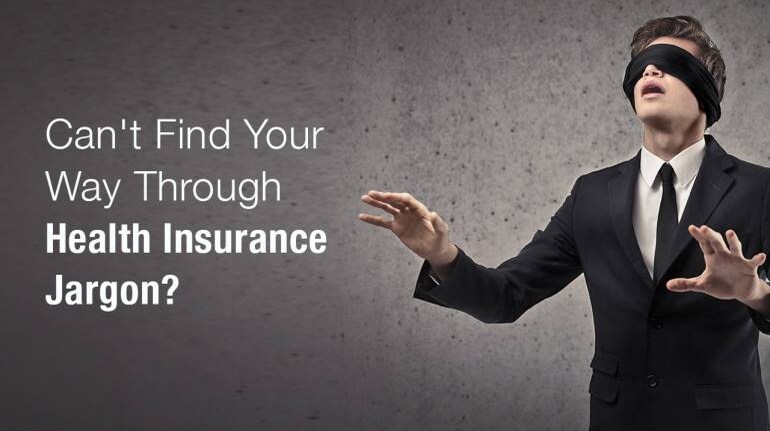 Being a smart shopper means you make the most of discount offers, shop on super sale days, redeem credit card points, etc. Likewise, being a smart traveller would mean booking tickets at a cheaper price and searching for best and affordable deals.
But, it shouldn't stop just there. Your smartness should apply in other spheres of purchasing, especially health insurance policy.
Majority of the consumers, while buying a health insurance policy, focus on the cost and seal the deal on the basis of how much premium they will have to pay every month, including some basics.
However, there's more to it. If you fully understand your health insurance policy and become aware about the terms, you can easily dish out more benefits and save yourself from shelling out an exorbitant amount.
Your grasp on these terms can make you a smart health insurance policyholder, getting you best of services at best of value.
Let's decode some jargons and you'll be able to see a difference
Sum insured: This means the amount the insurance company will pay in case of any hospitalisation, medical expense. For instance, if you have a health insurance policy with sum insured of Rs 10 lakh and in case of hospitalisation your bill comes out to be Rs 10 lakh or less, your insurance company is liable to pay the whole amount. It won't pay more than Rs 10 lakh.
Premium: The amount that a policyholder pays periodically to an insurance company to maintain the cost of coverage. The premium amount depends on types of coverage. For instance, a premium for Rs 10 lakh policy depends upon your age, medical history, habits such as smoking.
Proposer: Proposer is a policyholder. The insurance company will pay out the claims to the proposer under the policy.
Claim: It is a notification that your hospital or doctor sends to the health insurance company. It is type of a bill send to insurance company. For instance, if you have a bill of Rs 5 lakh and can be claimed, the hospital/doctor will send the invoice to the insurer and claim the amount
Waiting period: The time period for which the insured person should wait before availing benefits of the policy. For instance, when you buy a policy which has a waiting period of two years, you can claim benefits after your policy completes two years.
Pre-existing diseases: Before buying a health insurance policy, a person has to disclose whether he/she is already suffering from any disease. It can range from blood pressure to asthma or diabetes.
Sub-limits: This is the extent to which the insurance company will bear the cost arising from extra medical expenses such as room rent, post hospitalisation, etc. For instance, Apollo Munich offers sub-limits on room rent.
Co-payments: Under this, a policyholder agrees to pay a part of the medical expense out of his/her own pocket, and the insurer will cover the rest. For example, if your insurance policy worth Rs 10 lakh has a co-pay clause of 10%, you will have to pay Rs 10,000 out of your own pocket.
Deductible: It is the amount a policyholder has to pay before the insurance company pays the rest of the amount. This amount is decided by the company.
Dependents: Under a single policy, your dependents are legal spouse and children.
Free look period: If you have bought a policy and realise you don't want it, you can return it and get a refund. However, you can avail this option for 15 days, which is known as free look period.
Grace period: In case you forget or miss to renew your health insurance policy, don't panic, many insurance companies give you a grace period to get your policy renewed. Apollo Munich health insurance has a grace period of 30 days.
So, next time when you meet an executive, ask him about all the above terms and crack a great deal.
First Published on Mar 28, 2018 09:15 am