Samir Modi started ColorBar with the intention of building a homegrown beauty cosmetic brand. A decade later, he has a 5 percent share of the Rs 2,500 crore pie, and is growing.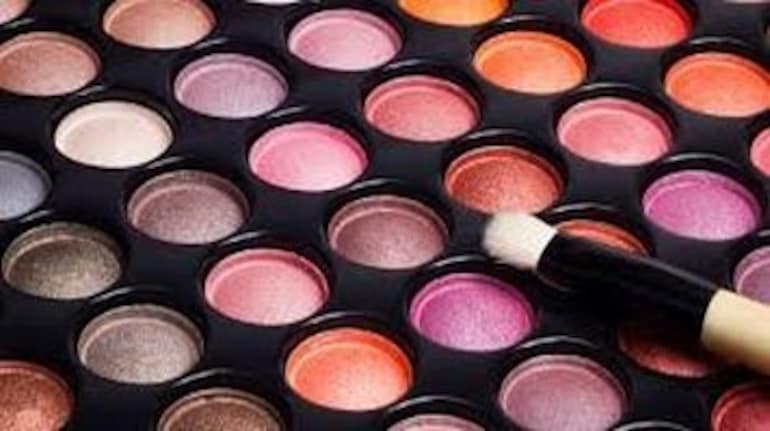 With three women in his life, wife Shivani and two daughters Jayati and Vedika, Samir Modi can claim to have a fair understanding of the, well, fairer sex. While that may have contributed to this decision, it was hardly the only reason that prompted the son of industrialist KK Modi, founder of the USD 2 billion Modi Enterprises, to venture into the beauty cosmetics business in 2004.
Modi, had, in 2003, lost the head of the cosmetics vertical at his network marketing firm Modicare and had to start directly managing operations. He liked the business, especially since he found that there was enough room to do something on a bigger scale. "I realised that none of the brands were truly focussed on changing the make-up buying experience of the Indian woman consumer," Modi, 44, says. "The products were of good quality but didn't really have the colours suited to the Indian skin."
What struck him most was the paucity of home-grown brands that could compete with the likes of Revlon and L'Oreal: Market leader Lakme, founded by the Tata Group, was an exception but it was now within the fold of global major Unilever. "The consumer buying experience [of the domestic brands] was not the same as that of international brands," says Modi. With both the idea and the opportunity clear, he founded ColorBar Cosmetics in 2004.
While Modi was able to increase ColorBar's operations to more than 2,000 retail points in the Rs 2,500-crore Indian beauty cosmetics market (which includes products like lipstick, nail polish, mascara, foundation and kaajal pencil), it did not turn profitable till 2010. Revenue was languishing at around Rs 30 crore and the bottom line was hardly noteworthy.
That is when Modi changed gears.
He had been dividing his time between Modicare, ColorBar and Twenty-Four Seven retail stores—the country's first convenience store chain that stays open 24 hours—which he had launched in 2005. He understood that the project needed focus, so he brought in a professional CEO, Reena Chhabra, to run Colorbar Cosmetics. That was just the start of a turnaround. He followed that with what was the most relevant move for a hard-core consumer-led brand, by changing its positioning from mass to "masstige"—that is, bringing together mass and prestige.
By the end of 2013, ColorBar became a Rs 100-crore brand; it was worth Rs 60 crore in 2012. Its topline has been growing at a compounded annual growth rate of over 80 percent since 2011 and it has turned in a positive Ebitda for the first time. It had a net profit of Rs 1.65 crore in 2012.
"ColorBar has reinvented itself in the last few years. From a mass brand, it is now in the premium segment," says Ankur Bisen, senior vice-president of the retail and consumer products vertical at consulting firm Technopak. "They did the right thing in not going for scale but, instead, focusing on becoming—and positioning themselves as—different from their international peers."
While Lakme has an almost unchallenged lead in the market with a 30 percent share, there is stiffer competition between the four that follow. According to strategy research firm Euromonitor, ColorBar is now the fifth largest brand in the sector after Lakme, L'Oreal India, Modi Revlon (distributed by Modi's uncle Umesh Modi) and Oriflame. A relative newcomer, ColorBar has a market share close to five percent.
The repositioning of the brand has played a key role in this growth. "We discussed what the brand should stand for. With increasing exposure, the taboo on Indian women applying make-up was decreasing," says Chhabra. "At the same time, these women needed someone to teach them how to correctly apply face foundation or mascara. We decided to become that brand targeting women in the age group of 25 to 40."
Bisen of Technopak believes this was a smart move. "With increasing awareness and income levels, consumers are now ready to spend on grooming and for looking good," he says.
Modi also realised that he couldn't do this—improve quality and reposition the brand—by stretching himself in distribution. Lakme could afford to reach each town and village thanks to Hindustan Unilever's network; Modi, however, chose to do the opposite. He reduced ColorBar's distribution points from over 2,000 to less than a thousand and made it more exclusive. This helped reduce costs.
For more Forbes Stories:
- Carbon Clean Solutions: Clean Air For Cheaper
- The Thinker Interview with Philip Kotler, the Father of Marketing
- Caught off-guard, Street sees CPI triggering future policy actions at RBI
First Published on Jan 29, 2014 05:19 pm