The following article is an initiative of Apollo Munich Health Insurance & CNBC-TV18 and is intended to create awareness among the readers.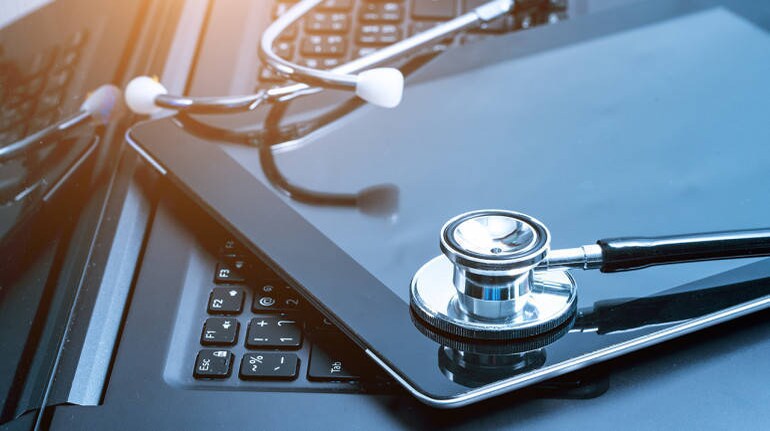 There's much buzz around health insurance these days, with the US President Donald Trump discovering something we knew all along, namely, "healthcare is complicated". The comments were made in the backdrop of the existing Obamacare with the new Republican healthcare bill.
While the US leaders are bickering and trying to get the bill passed, back home, Indians still have a long way to go to be able to enjoy affordable healthcare. While the country has made brilliant strides in reducing infant mortality and improving life expectancy, there has been a rise in lifestyle-driven diseases and health risks. India's healthcare infrastructure needs a drastic overhaul with its underfunded government hospitals and clinics, inadequate doctors and medical staff, lack of basic sanitation and availability of medicines. The picture gets grim as one travels away from the cities to the hinterlands, where these problems are acute.
Healthcare financing is, therefore, the most critical aspect of providing quality healthcare and private health insurance emerges as a key player. With the rising costs of healthcare and out of pocket expenses, the lack of adequate health insurance can seriously dent an individual's finances and, in case of critical illnesses, can spell doom for one's financial aspirations. The impact arises not only from medical and hospital expenses but from absence from work, physical handicaps, disabilities and even death, all of which can put a severe strain on a household's income.
The case for health insurance is strong, but there seems to be a lack of awareness or ignorance about health insurance in the country. According to data from the National Sample Survey Office (NSSO), over 80% of Indians are not covered by any health insurance schemes, and of it, 86% of the rural population is not covered. While public funded hospitals and care centres do provide affordable care, a look at the waiting queue outside AIIMS in Delhi or any other government hospital will drive home the point that the government's efforts are clearly not enough for times of emergencies. And private hospitals provide no succour either, even though they are well equipped and have a roster of experienced doctors; they are too expensive for India's poor. Without health insurance, the poor can only hope to not fall ill.
However, there are heartening signs. The same NSSO report also shows that 15% of Indians now have some form of health insurance compared to the measly 1% in 2004. Health insurance has come a long way from the old days of national insurers and post-liberalisation has seen the entry of many private players in addition to a regulatory body. With the pervasiveness of the Internet and smartphones, access to health insurance has gotten easier and there are portals dedicated to choosing the right plan based on one's requirements. On the subject of settling claims, health insurance has the lowest figure in pending claims in a year at 3% within the insurance industry.
Considering the sheer scale of the uninsured, health insurance has a significant growth potential and can see a rapid expansion in the years to come.
Many options for diverse needs
Considering the vastness of the country, there can never be a one-size-fits-all solution, especially when it comes to healthcare. Health insurance should cater to all classes of society and insurers, therefore, are developing products suited to each social stratum. There are customisable policies, senior citizen policies and some insurers even offer policies for specific diseases like Dengue ; a lethal monsoon menace.
While health insurance primarily revolves around hospitalisation costs, insurers have begun covering outpatient costs, medical checkups and even expenses incurred due to domiciliary treatment. Some insurers have rolled out healthcare management programs along with health insurance/ For instance, Apollo Munich Health Insurance offers their customers renewal premium discounts for walking more. The aim of such measures is to get people to be more health-conscious and turn the health insurance policy into a wholesome healthcare tool.
Going cashless
While many in the past have tried to nudge people to opt for cashless payments, unfortunately no measure till date has had as strong an impact as demonetisation. As liquidity remained low in the months following demonetisation, people had no option but to transact online and digital wallets got a much needed shot in the arm. Even in the healthcare industry, hospitals and clinics scrambled to set up POS machines and provide online payment services for their patients. Apart from improving transparency, the digital drive is helping insurers work with healthcare providers in providing affordable treatment with the convenience of digital transactions. Existing policyholders and entrants are more likely to opt for cashless transactions.
Going high-tech
Apart from premium payment, IRDA had set out guidelines for e-repositories for life and non-life insurance back in 2015. The main advantage to the policyholders is that the information is digital and can be accessed anywhere and at any time. They need not worry about misplacing documents and the repository is meant to serve as a single point of reference for their insurance purchases.
Health insurers are also creating digital offices where salespersons can reach to potential customers over mobile networks. Insurers have also begun to use chatbots to answer basic queries and provide general information about policies. Signing up a customer now takes minutes or a few hours, at most, where earlier it would take, at least, a couple of days. The government has also mooted a plan to use Aadhaar to create a national health database; a move that will benefit both healthcare providers and the common man.
Health insurance companies are playing a critical role in promoting the cause of health management in India. Providing affordable health insurance to people is as important as enabling affordable healthcare.
First Published on Mar 21, 2017 01:36 pm