Narain has ended a 24-year association with India's top stock exchange – half that time as boss -- with less than a whimper.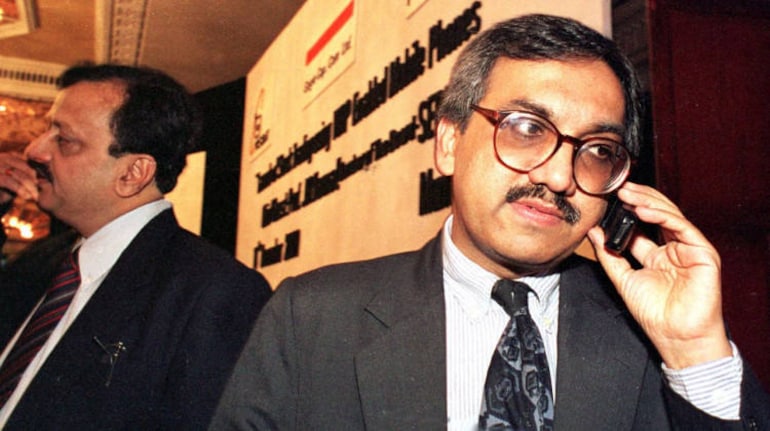 For a man who played a key role in building the National Stock Exchange from scratch into a markets powerhouse and world-class bourse, 62-year-old Ravi Narain's swansong was anything but memorable.
On June 2, Narain stepped down from his position as Vice-Chairman and Shareholder Director on the NSE board, ending a 24-year association with India's number one stock exchange – half of that time as its boss -- with less than a whimper.
His exit draws the line under a remarkable stint that had two distinct parts, one a mirror image of the other. The climb to the peak saw Narain maneuver himself and his exchange into pole position and use his clout to render regulator SEBI all but irrelevant. All that was reversed in his slow drift to the trough: His protégée Chitra Ramakrishna edged him aside, and SEBI, perhaps emboldened by Narain's late-career wobble, finally bared its teeth.
The official reason for Narain's departure is that he does not want to be party to the discussions the NSE board will be having with SEBI over the investigation into a co-location server controversy that allegedly gave some brokers preferential access to NSE's trading system. Narain is among the 14 officials who have been sent show cause notices by SEBI in the matter.
Narain has also resigned from the board of the National Stock Clearing Corporation, an NSE subsidiary.ridge economist and Wharton MBA, Narain briefly worked as a policy consultant in the United States before returning to India in the 80s. He joined the Industrial Development Bank of India (IDBI), and learnt the ropes under RH Patil, then an Executive Director at the financial institution. A taskmaster and person of high integrity, Patil was soon impressed by the hard-working Narain. A mentor-protégé relationship developed, one that would continue beyond IDBI.
In the late 80s, the government had set up a committee headed by ex-UTI chief MJ Pherwani for an overhaul of the stock markets—19 of them at that point—in the country. Narain was one of the members in that committee, which recommended the setting up of a national stock exchange.
[caption id="attachment_1056754" align="alignnone" width="1280"]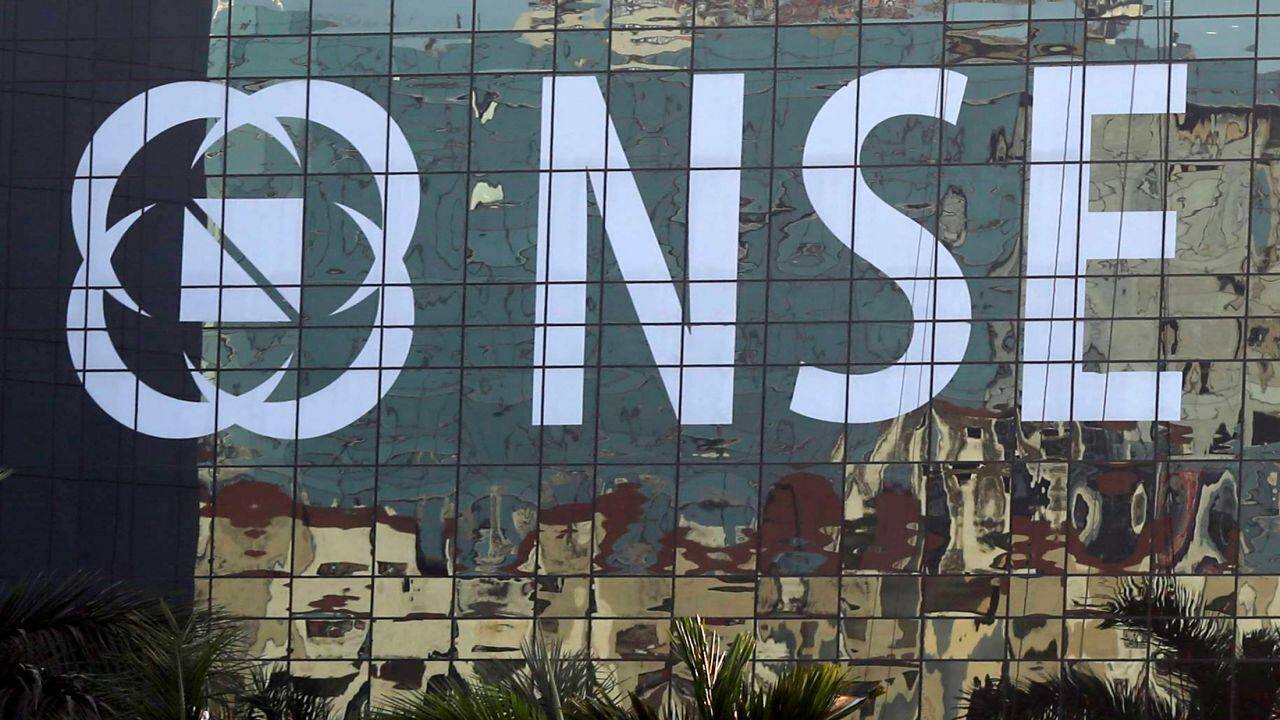 Buildings are reflected on the glass windows of the NSE (National Stock Exchange) building in Mumbai, India, December 27, 2016. Picture taken December 27, 2016. REUTERS/Shailesh Andrade - RTX2WSSZ[/caption]
That stint helped when the IDBI Chairman SS Nadkarni was putting together a team to set up the National Stock Exchange. Nadkarni chose Patil to head the team, and Patil in turn chose Narain as one of the senior members of his core team. Other members of the founding team included Chitra Ramakrishna, Ashish Chauhan, Raghavan Putran and K Kumar.
The Pherwani Committee had recommended that NSE focus on debentures and bonds, which were neglected by other stock exchanges. As for shares, it should limit itself to only mid-sized companies not listed on the major exchanges.
But the top deck of NSE decided that the exchange needed to be present in both stock and debt markets in a big way. And that meant taking on the might of the Bombay Stock Exchange, the undisputed leader among stock markets. It helped that NSE was allowed to expand across the country, while BSE was given permission to spread its reach outside Mumbai only a couple of years later.
"Patil was a master strategist while Narain had excellent execution skills; that made a powerful combination" said one of the earliest employees at NSE.
NSE planned to have screen-based trading as opposed to the open outcry system which was prevalent at that point. But it had to ensure that members across the country could seamlessly connect to its trading platform.
NSE solved this by offering a VSAT (satellite) technology network to help brokers in other states and the far-flung corners of Mumbai city to connect to its trading system. In effect, NSE had to start as a telecom company, hooking a stock trading platform to its telecom network. Narain's execution skills were on display during this phase.
Then there was the task of convincing BSE brokers to take up membership on the NSE.
"Narain was very persuasive, but almost every single big broker was skeptical about the new exchange," recalls a broker on whom Narain had called on to sell a membership on the NSE.
Ironically, once the NSE became hugely successful within a few years, the same brokers who were once wooed for membership would complain that they were treated disdainfully by the exchange.
RH Patil made no secret about his contempt for the broking community, and as his successor, Narain would carry on the legacy for a long time.
"One of the NSE's mandates was to clean up the system, and that called for strong measures to prevent broker interference of any kind," says an ex-colleague who closely worked with Narain in the 90s.
Narain also proved his execution skills in getting the National Stock Clearing Corporation and National Securities Depository (NSDL) up and running. So when it was time for Patil to hang up his boots, there was little doubt as to who should succeed him.
By the time Narain took over as Managing Director and CEO in 2000-01, NSE was the leader in equity trading by a distance.
Self-goals by the BSE no doubt helped. Like the broker defaults following manipulation in BPL, Videocon and Sterlite shares for one, which underscored the weak governance system at the Asia's oldest bourse.
But there are market observers who feel that policy makers turned a blind eye to  some of the lapses at the NSE, while punishing the BSE heavily.
For instance, the stock market scam of 2001 resulted in the entire board of BSE being superseded. But some of the murky dealings in the Automated Lending and Borrowing Mechanism (ALBM) segment were never thoroughly probed, say veteran brokers as well as NSE insiders. ALBM began as a pure stock lending scheme, and was soon tweaked to incorporate features of a carry forward system like the Badla on BSE. The SEBI approval for the modification came nine months after NSE had informed the regulator, but the mechanism carried on uninterrupted even when it was awaiting the green light.
The lack of leadership at the BSE immensely helped NSE when SEBI permitted trading in equity derivatives in 2001. NSE too had its share of missteps, but rectified them quickly enough to be able to command a near monopoly position in the segment, which it has retained till date.
"He has good leadership qualities, but more than that he was well-connected in the corridors of the power and had the ears of policy makers," says a colleague.
In particular, Narain is said to have enjoyed very good relations with key bureaucrats in the finance ministry, which worked to the advantage of NSE where policies were concerned.
Narain sympathisers saw nothing wrong in it, even as it caused heartburn to rivals who were at the receiving end.
"It is the CEO's role to help support policy making, and have a fairly sensible engagement with the government," says a confidante of Narain.
Others have a less charitable view.
"NSE has benefited from a benign policy environment for far too long, and it has used that mostly to kill competition," says a former SEBI chief.
Some colleagues who have worked closely with him say the only time when the normally unflappable Narain appeared nervous was when Jignesh Shah was planning to get into equities trading some time in 2008.
Narain had reason to be worried. After all, Shah had proven himself in the commodities market with the Multi Commodity Exchange (MCX), beating NSE-promoted NCDEX hollow. In currency derivatives, MCX-SX--an arm of MCX--caught up with NSE's market share, despite having started two months behind. Not long back, Narain and Shah had shared a cordial relationship. That soured as soon as MCX-SX said it would be getting into equities trading.
NSE denied permission for a software developed by MCX's parent company Financial Technologies for currency futures trading by NSE members. NSE cited security issues, but MCX claimed the rejection had to do with the fact that it (MCX) was a rival in currency futures trading. MCX in turn complained to the Competition Commission of India, accusing NSE of anti-competitive practice in currency futures,  by not charging its members any fee. There was a sideshow as well with NSE trying to publicly humiliate its ex-compliance officer A Sebastin, who crossed over to MCX-SX. The exchange issued a 'public notice' in all leading business newspapers with Sebastin's photograph, announcing that anyone dealing with the 'said A Sebastin' would do so at their own risk. NSE insiders said it was also meant to serve as a warning to others who were considering a job at MCX, and could not have happened without approval from the very top. At another level, it also betrayed Narain's insecurity about Shah.
"Shah too was politically well connected and seemed to have a limitless supply of funds at his disposal; that was a lethal combination and for the first time NSE appeared to be on the back foot," said a market watcher.
Meanwhile, at the NSE, Deputy Managing Director Chitra Ramakrishna was growing in clout. Some in the senior management resented what they felt was Narain's partiality towards Chitra. There was little doubt to most senior managers that Narain was mentoring Chitra as his successor. Narain was the strategist now and Chitra, the operations person. Somewhere along the way, Narain had fallen out with his erstwhile mentor RH Patil, say insiders, and even people outside the NSE.
Patil was not invited for NSE's 10th year celebrations in 2004. A Narain aide says the celebration was a staff only affair, and that not even board members were invited. It is not clear what caused the rift, but some feel Patil's decision to accept the mandate to head the government-promoted Clearing Corporation of India—a competitor to NSCCL—could have been one of the reasons.
Back to the battle with Jignesh Shah & Co. MCX-SX's application to SEBI for starting an equity trading platform did not get any response for almost two years. In 2010, driven to frustration, MCX-SX sued SEBI for the delay in approval, setting off a legal battle that would drag on for nearly two years. (It was only in February 2013 that MCX-SX finally launched its equity trading platform, a good four-and-a-half years since it had first applied for the license.)
The same year, NSE started offering co-location facility to members. For a fee, members could place their servers in the exchange premise, allowing them faster access to the buy and sell orders being disseminated by the exchange's trading engine. Strangely, SEBI did not put out a discussion paper to collect market feedback as is usually the norm, before giving NSE the go-ahead.
There were other instances of policy favouritism as well. BSE's proposal to buy a majority stake in share registry firm CAMS was nixed by SEBI, which felt that exchanges should not get into unrelated business. (Much to BSE's angst, NSE was allowed to buy a 45 percent stake in CAMS in 2013)
In 2010 again, the Bimal Jalan Committee on Market Infrastructure Institutions (MIIs), a category that included stock exchanges, made its recommendations, some of which appeared to clearly favour NSE. The committee proposed that MIIs should not be allowed to list (NSE had resisted going public for a long time), they should not make unreasonable profits (a cap on profits would discourage new entrants), and that there should be 'optimal number' of exchanges, as 'large number of stock exchanges will fragment liquidity'.
And there were instances where NSE got kid glove treatment from the regulator on technical grounds despite some serious violations. In 2012, SEBI let off NSE with a warning after pointing out that some of its members were brazenly exploiting the client code modification facility to help clients evade tax. In March 2010 alone, client codes for nearly Rs 55,000 crore of trades were modified post trading hours.
Again, NSE was let off with a slap on the wrist in the flash crash episode, in which an erroneous trade order by a broker send the Nifty crashing 10 percent. In contravention of SEBI rules, NSE did not halt trading in equity and equity derivatives for two hours. Trading in derivatives continued uninterrupted, while that in equities was resumed after 10 minutes.
"Because of Narain's excellent connections in the ministry, it almost came to a point where SEBI did not really matter" says a market watcher.
And that sometimes led to strained relations with the regulator, as some NSE managers who had to liase with SEBI found out.
And even as he worked the wheels in the corridors of power, the suave Narain kept a very low profile. Media interactions were rare, and the few times he met journalists, the conversations were mostly off record.
In November 2012, Narain surprised everybody by saying that he would not be staying in office beyond March 31, 2013.
The Narain camp maintains that when his term had come up for renewal, he had already told the board that he would not be staying for more than three years.
But senior managers in NSE say it was a bolt from the blue for them.
"We were called into a room and told that he was leaving in March; every one of us was stunned because we all expected him to be around for a while," recalls an NSE employee.
Narain's deputy and protégée Chitra Ramakrishna was named his successor from April 1, 2013. No external candidates were considered by the board for the role.
The official reason for Narain's departure was that he wanted to pursue other interests. But sources in Delhi say that the ambitious Narain had set his sights higher—he wanted to stake claim for the SEBI chairman's position when the government started looking for UK Sinha's successor. But it was difficult to move directly into that role coming from an executive position in the NSE as there could be allegations of partiality. So there had to be a cooling-off period. Narain stayed on the NSE board in a non-executive position, as vice-chairman and shareholder director.
In a stroke of good fortune for NSE, a scam at MCX-promoted National Spot Exchange in July 2013 destroyed Jignesh Shah's credibility and aspirations to create the largest exchange group in the country.
But things were not going too well for Narain at the NSE either. To his dismay, Narain realized that his protégée was far more ambitious than he was.
One of the first things Ramakrishna did on taking charge was to bring in Anand Subramanian as Chief Strategic Advisor. Subramanian's brief was to provide advice in 'areas as required by the office of MD & CEO.'
Insiders say Ramakrishna was initially respectful of Narain. After all, he still wielded influence and there was a possibility of him landing the SEBI Chairman's post or some powerful post in the government. But that equation changed quickly.
Narain's erstwhile cabin—adjoining to Chitra's-- was cut to half in size, and the redone cabin allotted to Subramanian. The cabin reserved for the visiting Chairman was reassigned as Chairman/Vice-chairman.
"In a way, that could be seen as Chitra's way of signaling who the new boss was," said an NSE insider.
Many new people were hired and some of the older employees were shunted into insignificant positions.
NSE employees say soon there were two factions—one which swore allegiance to Ravi Narain and the other which threw in their lot with Ramakrishna.
Subramanian now controlled access to Ramakrishna and had become an extra-constitutional authority of sorts. Senior managers who could earlier walk up to Chitra now had to wait for a green signal from Subramanian, which sometime would days. Talk in the office was that Ramakrishna would not take a decision without first consulting Subramanian
NSE and external sources say Ramakrishna was known to Subramanian's family through a common interest in astrology.
Besides an interest in Carnatic music and playing the veena, Ramakrishna had a deep belief in astrology, say people who know her.
"Subbu's (as Subramanian was known to colleagues) father was an astrologer and Subbu too was highly superstitious," said a colleague, adding, "….the charts had to be consulted for every little decision he took."
There is little doubt that Subramaniam's stars were favourably aligned all the way from 2013 till October 2016 when he eventually was forced out by the board.
Sources say Subramaniam's clout kept growing, and nobody dared question his decisions for fear of provoking Ramakrishna.
"If you crossed her path, you were as good as finished. It did not really matter that you were on good terms with Ravi (Narain)," said a senior official.
Those who had worked closely with Narain were surprised at this dramatic shift in the power centre. And they were all the more surprised that Narain was doing nothing or was unable to keep Subramanian in check. Narain was in a non-executive role on the board, but he had run the exchange for 12 years and knew the system inside out.
"Maybe it was Chitra's insecurity that led her to rely so heavily on Subramanian; she knew that nobody was safe in this high-stakes game," says a person related to Subramanian.
The apparent sidelining of Narain by Chitra had some echoes of his own apparent falling out with mentor Patil.
Just a few years earlier, Patil, the exchange's founding Managing Director had moved out of his official NSE quarters, and insiders say that episode had not been handled well.
"One can argue that he was no longer with the NSE, but for somebody who has contributed so much to the exchange, he could have been shown more respect," said a senior official.
Insiders say the power struggle between Narain and Ramakrishna was the beginning of the downfall of NSE, which till then enjoyed the strong support of policy makers.
Sources say Ramakrishna had been advised by her well-wishers in the ministry that she rein in Subramanian. But she took no heed.
On the contrary, Subramanian was given more powers. In November 2014, he was appointed to the board of NSE subsidiary IISL. In March 2015, he was appointed on the boards of subsidiaries Dotex and NSE IT. Narain was also present on these boards, and had approved the appointment.
In April, Subramanian was redesignated Group Operating Officer, and was given charge of People Management, New Business, Corporate Communication, Marketing, Business Excellence, Research and Development, Pricing, Strategic Planning and Subsidiaries.
In August that year, the board granted powers of delegation to Subramanian, something reserved only for the MD and deputy MD till then. Again, as a board member, Narain gave his consent to the proposal despite being aware of the rumblings within the organization.
Subramanian was drawing a salary of around Rs 4 crore annually, but did not figure in the list under Key Management Personnel in the annual report as he was a consultant, and not an employee.
Those who have known Narain for years are still wondering why he did not protest when he knew that there was widespread resentment against Subramanian. Having outmaneuvered rivals for years, it must have been galling for Narain to find himself sidelined in in this manner. Being outsmarted by his own protégé would have rankled even more.
"There was nothing illegal in any of these proposals, but it was definitely a question of corporate governance standards," said an insider.
But the wheels had slowly begun to come off as the NSE hurtled towards disaster.
The first signs of trouble were the change of bureaucrats in the finance ministry following the change of government at the Centre.
Sometime in early 2015, a whistleblower wrote a detailed letter to SEBI alleging how some NSE brokers who had availed of the co-location facility were profiting from a faster access to the NSE order book. Ideally, all brokers who had availed of the facility should have got access on an equal footing, but the whistle blower showed how a select few managed to jump the queue with the connivance of employees. The letter said that the malpractice had been going on since 2010, and though some of the loopholes had been fixed, a few players still had an unfair advantage over the rest. Surprisingly, a full-fledged probe by SEBI would begin much later. But for now the cat was out of the bag.
Then there was the issue of NSE going public. The exchange had been reluctant to list despite continued pressure from some of its foreign shareholders. These shareholders had bought a stake in the exchange in the hope that they would be able to cash out at a premium when the exchange went public. It is likely that they would have been promised something on those lines. After a patient wait for some years when it became clear that NSE was in no hurry to go public, they began to protest.
The NSE now did not have the outright support of policy makers in Delhi as it used to in the past. The Narain camp claims that Ramakrishna did not engage as well with the powers that be, as her predecessor used to. But it is doubtful if Chitra could have done much to counter the perception in the new regime that NSE had been having a free run for years.
Under pressure, NSE formed a committee to expedite the process of listing. It was opposed to listing on the BSE (cross listing) and insisted that it be allowed to list only on itself (self-listing). But SEBI would have none of that. It threw the rule book at NSE, pointing out that current regulations did not allow self-listing.
The levers of power that till now were working to NSE's advantage suddenly appeared to have got jammed.
In May 2016, former Competition Commission head Ashok Chawla was appointed chairman of NSE. Two months later, the NSE board was revamped with three new members being inducted. Former Secretary at the Ministry of Corporate Affairs Naved Masood, KPMG India's former Deputy Chief Executive Dinesh Kanabar, and ex-Infosys CFO Mohandas Pai came in as public-interest directors.
Even as power dynamics on the NSE was changing, the SEBI received a complaint about irregularities in Anand Subramanian's appointment. The Finance Ministry too got wind of it. The Ramakrishna camp believes it to be the handiwork of the Narain & Co. Likewise, the Narain camp believes that the whistleblower's complaint on co-location facility violations was instigated by Ramakrishna loyalists. After all, the irregularities had started when Narain was the boss.
The mess was out in the open and the authorities had to be seen taking firm action.
In September 2016, nearly 15 months since the whistleblower's letter on the co-location lapses, SEBI directed NSE to conduct a forensic audit into the matter. NSE was also asked to deposit revenues from the co-location facility in an escrow account. That dealt a body blow to NSE's plans of going public as the co-location server facility stream accounted for nearly 35-40 percent of NSE's core revenues till investigations were complete.
Suddenly, investors were not so excited about the exchange's public offering, since a big chunk of its revenues were under dispute.
In October, Subramanian was asked to step down by the board. Two months later, Ramakrishna surprised everyone by resigning abruptly.
NSE observers feel that but for the power struggle between Narain and Ramakrishna, things would not have been as messy as they are today.
"The changed policy environment and the war within has hurt the fortunes of NSE," says a market player.
And there are no signs that things are getting any easier. Vikram Limaye's appointment as MD and CEO of NSE is yet to get the green light from SEBI nearly three months after the NSE shareholders had approved it. Contrast this with the appointment of Ramakrishna when NSE had decided the date of her taking over as MD & CEO.
Word from Delhi is that the government is intent on a thorough clean up of the system. In all, SEBI had served show cause notices to 14 people, which includes Narain, Chitra, Subramanian, and 11 senior managers, asking them to explain the lapses in the co-location facility.
Narain, Chitra and Subramanian have already gone, and among the 11 senior managers, three have quit. The challenge for NSE is that all 14 will have to speak the same language to SEBI while explaining their actions. Already, some of the managers are claiming that they were merely following orders.
The probe has picked up pace and more action is expected in the coming days. With their benefactors gone, some of the long serving employees embroiled in the co-location controversy are staring at an uncertain future.
As Narain ponders about the road ahead, he might be reminded of a line he had written in a column for the Forbes magazine in 2010.
"Without robust institutions following the highest standards of governance, we will never be able to harness the power of finance for the good of the many."
First Published on Jun 4, 2017 01:06 pm