An Indore-based entrepreneur's efforts were brought to fruition when the Government of Madhya Pradesh approved the project of India's first Data Center Park.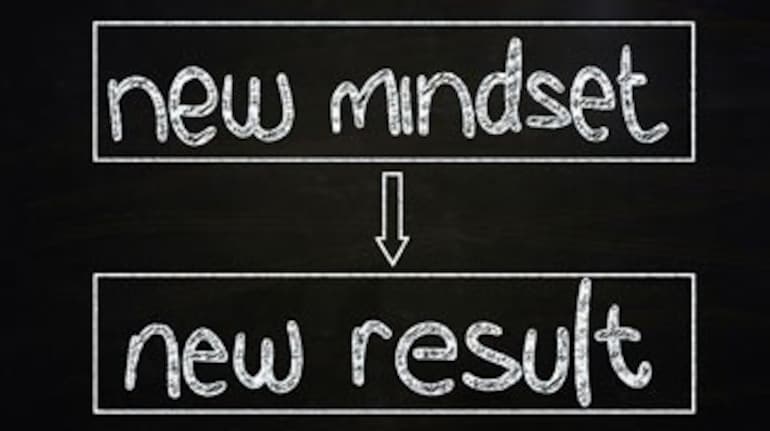 Prime Minister Narendra Modi's success story from a tea-stall owner to the top leader of world's biggest democracy has inspired millions of people across the globe. Good news is that inspiring tales continue to pour in from the unlikeliest of places. This one is a start-up tale that was written in the narrow cubicles of a Cyber Café, where a 16-year-old bright boy taught himself the nuances of online businesses. Interestingly enough, the young entrepreneur, who grew up to start Central India's first data center, also shares his name with the Prime Minister.
Narendra Sen may hail from a Tier – 3 city like Indore but he has a cosmopolitan approach with a local bend of mind. And he has ambitions not only for his fellow comrades of the start-up world, but also for the entire IT industry. Today, his company RackBank Data Centers has an impressive client base across 120 countries that caters to data storage needs of all kinds of industries including real estate, media/video streaming firms, IT infrastructure companies, bulk messaging industry and the likes.
It all began when Narendra Sen started working at a Cyber Café in Indore. His curiosity led him to find explore the world of Internet and he soon became keenly interested in HTML. His first ever project fetched him a mere Rs 1600/- which changed his life forever. He knew what he wanted to explore next – the world of web development and data hosting.
Narendra Sen at first founded Emax Global – a web development, online management and marketing company – one of the very few such service providers in Indore back in the mid 2000's. Narendra managed to grow his business and create employment. Thanks to his marketing and selling skills, the company managed to scale up enough to have its own data center.
"I founded RackBank Data Center – the first provider of data center in Madhya Pradesh – in 2013. That is because I had realized that no start-up, online business or website can do well without a dependable data hosting company or data center. However, I felt the data center has to be India-based in order to be cost-effective as well as reliable," says Narendra Sen.
RackBank Data Centers began with 10,000 square feet which has now grown to 35000-square feet. "But that's not all. I wish to create a 1 million square feet start-up-savvy data center," he adds.
A reliable data center in a low-cost region
But how viable is a data center in a city like Indore? Will the companies trust a Tier-3 data center in Madhya Pradesh? "Actually we have been humbled by the trust our clients have put in us. And that's why I am moving aggressively to make the data center most favourable for start-ups," he informs.
"Companies are paying 5-6 times more to data centers outside India. Imagine how challenging this is for small enterprises and start-ups. In addition, due to foreign locations there's a limit to the latency that they can enjoy. It's so shocking that 100 milliseconds of latency costs Amazon 1% of its sales. Google penalizes websites for slow speed since it spoils user experience and the abandonment rate increases," Sen informs.
So Narendra Sen's RackBank has a clear-cut solution for this. First, provide a data center in Indore, a less-crowded and fast growing city that has a strategic location, being in a low-cost region. The city is well-connected with air and is reachable within almost an hour or so from major cities like Mumbai, Delhi, Bangalore and Pune. Two, make services flawless and support tirelessly.
India's first Data Center Park
One of the several factors that makes Sen's vision truly futuristic is the forethought about the changing needs of the world wide web. "Today cloud is fast emerging as a new market. Cloud is no more meant only for businesses. By 2016, there will be 18 times more mobile data traffic than there was in 2011. This means that a majority of the world's population in the form of end-users will be streaming, downloading, sharing, sending, receiving data through cloud. Data today is growing by 300% and thus there is a tremendously growing need for cloud," he informs.
"The only logical way to meet this immediate need is to have a Data Center Park that would host reliable data centers at one centralized location. And so last year, I had proposed to the Government of Madhya Pradesh for the Data Center Park Project in order to prepare a complete IT infrastructure. I was happy to find that the State and the Central Government were not only excited to implement the idea but also showed much aggression in launching the project," he says. Sen is now the consultant to the Core Team of Data Center Park Project.
Thanks to his efforts, today India's first Data Center Park is fast taking shape under M.P. State Electronics Development Corporation Ltd. (MPSEDC) in a sprawling 100 acres land for which the government has already proposed to spend Rs 150 crores.
Commenting on the DCP, M. Selvendran, Managing Director, MPSEDC in a press release says, "We are committed to generating IT business for the public and private sector in the state of Madhya Pradesh while also aligning to the government's "Make in India" vision. Not only will this DCP enable increased benefits for the Indian IT business but it also represents a significant milestone in putting India on the global map."
Then there's the question of data security. Interestingly, the telecom companies are also linking net neutrality with data security. "I am in favour of net neutrality because it has nothing to do with data security. The argument put forth by telecom companies that Net Neutrality will pose a security threat is not entirely correct. Unless companies have the requisite IT infrastructure for data centers in India, they will continue to store all of our data in servers located with data storage/cloud companies like Amazon AWS in Singapore, Hongkong and the US. The actual solution to the security problem is to have an entire eco system of IT and data centers right here in India. Such an infrastructure is possible only through more and more Data Center parks," he says.
"The government need not worry about data theft or security since the problem of data security has already been answered with the building of Data Center Park. Moreover, 80% of the investment in cloud, that has gone outside the purview of Indian economy, will come back to us. It would greatly benefit the eCommerce market and will create an IT ecosystem where costs shall be shared so that the operations costs will be reduced by 50%. Of course, it would generate thousands of jobs," Sen says.
But for Narendra Sen, this is still the dawn. He has a vision of creating Indian Internet Infrastructure, where Net Neutrality would prevail with more freedom of Internet, better speed in streaming, lowering taxes in the field. He dreams of a day when Internet would reach every nook and corner of the country. And a DCP would be the run-way for this jet plane of a vision.
In addition, he is equally burdened for the environment. "There's a 140 MW of solar plant located in Mandsaur, near Indore. We are going to get energy from that plant," he adds.
"I love it when you have a government that is so proactive through campaigns such as Digital India and Make In India. It is my duty to be a proactive citizen in a country like that," adds Sen.
First Published on Apr 24, 2015 12:37 pm