Every individual company creates its own IT infrastructure and builds its own redundancy to ensure availability and reliability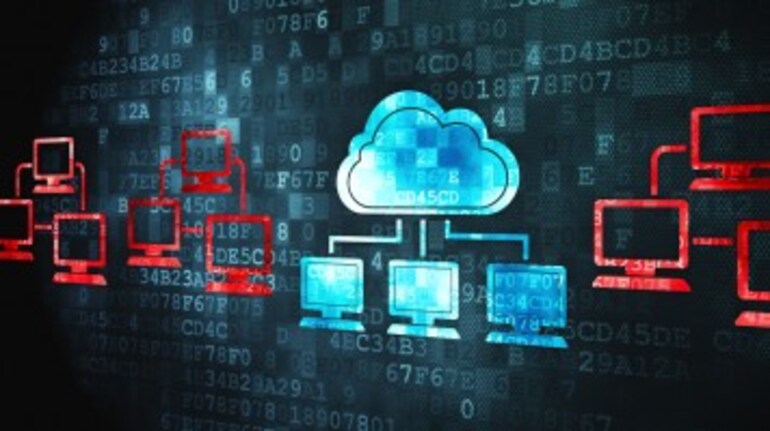 Shyamanuja Das
Asian industry is characterized by the presence of large conglomerates that have presence in multiple businesses. India is no exception. Most of the large traditional family owned businesses in India have extremely diversified portfolios—from edible salt to steel; shipping to retail; tractors to IT.
The subsidiary companies, in these "groups" enjoy varying degree of independence. While in some groups, major investment, M&A and other important financial decisions are taken at the group level, in some others, subsidiary companies take their own course completely.
But in either case, the operational decisions are always taken at the individual company level. That includes IT decision. Not surprisingly, the CIO are appointed at the company level.
Every individual company creates its own IT infrastructure and builds its own redundancy to ensure availability and reliability. In a large conglomerate, there are large numbers of such siloed IT infrastructure, owned by different group companies, with each having enough redundancy for backup.
Needless to say, it is a hugely inefficient model. For standalone companies, traditionally, there has been no other way out. It is only now that many of them are waking up to the cloud possibility. But going for a public cloud, like outsourcing, is not just a capital investment versus variablization decision; least of all just a technology decision. It has financial, security and even cultural implications.
But for a large group, there is a way out. What if, the basic infrastructure, such as network, storage and even computing can be shared by all these companies on demand? That will not just make it more optimized and hence efficient; a group can afford far better level of backup.
Before cloud technologies came into being, it could still be theoretically done but it was not flexible enough, let alone be on-demand. Cloud has changed that. Using cloud technologies, these large groups can well build what the industry calls a private cloud. A large company can start consolidating its IT infrastructure among various group entities so as to make it both flexible and efficient at the same time.
This is not a great idea that has come through some enlightenment to me. This is something that a few Indian diversified groups started implementing some four years back. They appointed group CIOs whose prime job was to optimize IT resources. In fact, one such CIO had put it to me this way, "My immediate priority are two Cs—cost and control. I want to do it using a third C—consolidation." This was way back in early 2010.
However, most of these experiments did not achieve what they had set out to do. And with that died what could well have been a great contribution by India to the world of cloud.
But why did they not succeed? Notwithstanding the laudable objective, most of them made one tactical mistake. They started, as the CIO, so unequivocally put it, with "control" and "cost", not with optimization per se. Maybe, that was not the objective. While cost is always important, it could have been the end result, not the beginning. But control was horrible. Many put a super CIO structure. They appointed group CIOs who thought they were out there to drive "group IT strategy". Many company CEOs did not like the arrangement, for obvious reasons.
Of course, we have the advantage of hindsight. But it does look absurd. Strategy comes from business. How can there be a centralized IT strategy that is effective both for a new retail business and a decades old heavy engineering business?
That is where they lost the plot. But the basic premise is still relevant and attractive. A private or a hybrid cloud of IT infrastructure that is available to a number of companies is inherently efficient and can provide far better redundancy at a fraction of the cost.
But here is a completely different reason why it makes immense sense. It will free the CIO of her nuts-and-bolts responsibility and allow her to create optimized IT solutions for his business.
Traditionally, the CIO has worn two hats.
The first hat is the demand-side hat. In this role, she helps the business owner—the CEO or SBU owners—to articulate their technology requirements so that they can maximize business value: by enhancing efficiency, innovating to fuel growth and expansion, and analyzing information to make the business owner take better decisions.
The second hat is the supply side hat. She has to ensure that the technology is made available without interruption for the business to run smoothly and achieve all those objectives outlined above. In many senses, it is a thankless job.
In this new set up, the group CIO—nay, let's try some less confusing name—could be responsible for creating and managing standardized IT infrastructure while the business CIO plays her role of adding value to the business by working as the business owner's partner.
Not an entirely new model. It is the shared service model that is tried, tested and in place. Cloud technologies just make it far more flexible.
To read more on cloud computing, click here.

The author is director and head of business research at Juxt and is the founder of DataJourno, a data journalism community portal. A former editor of Dataquest, he writes on enterprise IT, outsourcing, digital economy, Indian music and Odia books.
First Published on Nov 13, 2014 06:12 pm