In the Silicon Valley of India comes a Smart-City project that is dedicated to startups. Emprasa is future of entrepreneurship in Bangalore.
The following article is an initiative of Square Yards Consulting Pvt Ltd and is intended to create awareness amongst the readers.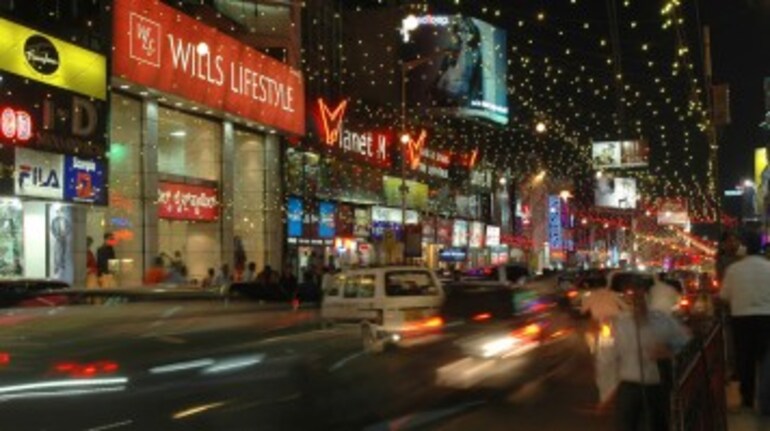 Bangalore, the startup capital of India, has now emerged as the No. 2 city globally where rent and capital value of property are likely to rise over the next 12 months, according to a recent report by global real estate body RICS. It's infrastructure, techies & cosmopolitan culture, more than 100 R&D centers and the largest number of VC's and mentors make Bangalore most favorable location for blooming Start-ups.
To cater to this vast number of emerging startups and their growing need for co-working and co-housing spaces, a unique and one of its kind, Smart city – Emprasa - is being planned to be built in Hoskote, Bangalore. Hoskote is a planned township near established manufacturing & auto hubs and has world class connectivity to International airport, metro station & major IT hubs in Whitefield and Electronics city. In the last few years, land prices in Hoskote have witnessed tremendous growth, of more than 40%.
Emprasa would be Bangalore's 1st smart city dedicated to the startups. It is a place where Innovation hub, startups, VCs, Incubators will get the startup ecosystem together. The total size of the project is 48 acres with 5,000 co-housing and 5,000 co-working spaces. World class amenities are being planned within the complex like a 5-star hotel, 3-star service apartments, multi-specialty hospital, convention & business center; training center, multiplexes and theaters, retail shops, food courts and restaurant, gym and Olympic size swimming pool and indoor and outdoor sports facilities, etc.
What makes this smart city very attractive for investors?
1.Low ticket size - Apartments costs range from 8.95 lakhs to 18.95 lakhs only – This is a very attractive price range for investors who want to invest in Indian real estate without burning a hole in their pockets.
2.Attractive Subvention & Bank Funding: Investors just need to pay 10% now and 90% will be funded by the bank. No EMIs till possession and No Interest costs till possession. So if you have just 1-2 lakhs to invest, you are eligible to participate in the Indian real estate growth story.
3.Assured rentals up to 10% for 2 years after possession – That means the rentals earned on the property would be equivalent or more than the EMIs after possession. Typically anywhere in India, rental yields are just 2 to 3% of the property value. That's why the guaranteed rental offer makes this whole proposition truly unbelievable.
4.Fully managed apartments, with proper management services – All apartments will be fully managed by a professional property management firm so that you don't have to worry about maintenance hassles.
Emprasa Smart City global launch is being planned from 27th to 29th November, 2015 simultaneously in 7 countries in 10 cities – London, Singapore, Dubai, Abu Dhabi, Doha, Hong-Kong, Oman, Bangalore, Mumbai & Delhi. This would be the biggest realty launch ever done by an Indian Developer in collaboration with Square Yards, a global real estate aggregator, and organized by Bling Events that has the reputation of bringing the best investment projects from India.

Click here to know more.
First Published on Nov 27, 2015 10:23 am