E-commerce giants like Amazon are already using artificial intelligence in robots to meet the high volume retail warehouses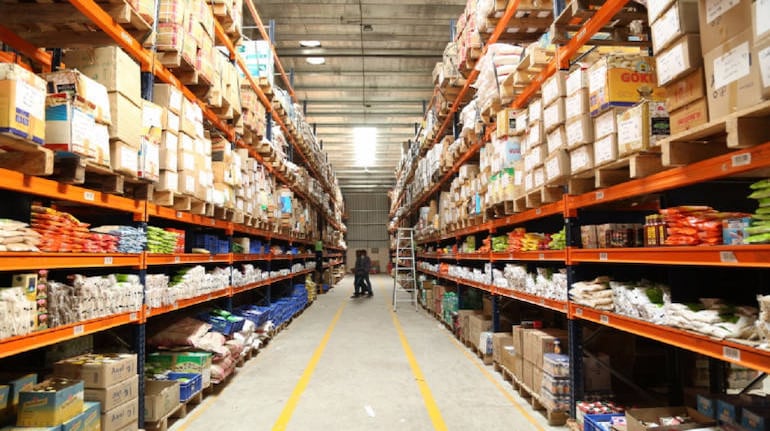 V Balaji
Logistics and warehousing companies in the country are now set to get into the next level of technological automation. Implementation of the Goods & Service Tax (GST) in the country will now bring in consolidation, with a hub and spoke model of operation. Such large warehouses will give a fillip to the adoption of tech based solutions and innovations in the warehousing and logistics industry, as it is now more commercially feasible.
Technology advancement, especially the use of article intelligence (AI) and robotics will redefine the efficiency of the industry. The use of advance technology and analytics in supply chain will ultimately result in spawning an ecosystem where supply chains link themselves with each other enabling seamless flow of products and information from one end to the other.
From personal assistants like Siri in Apple products to stock trading to medical diagnosis, AI seamlessly connects the dots in unstructured data, and performs actions in a way previously unimagined.  AI is helping organisations analyse data; gain a better understanding of the variables in supply chain to anticipate future scenarios.
Thus, the use of AI in supply chains is helping businesses innovate rapidly in areas of smart procurement, intelligent indenting, efficient demand forecasting thereby delivering higher efficiencies in time to market and customer delight. Businesses are evolving by establishing an agile supply chain capable of foreseeing and dealing with uncertainties.
Logistics function will undergo a fundamental change as artificial intelligence gets deployed to handle domestic and international movement of goods. The use of autonomous fork-lifts is "reaching a level of maturity" in warehouse operations.
The next step would be storage automation which works on the fundamentals of space optimization and retrieval through intelligent handling solutions thereby eliminating the use of forklifts or reach trucks, to name a few.
E-commerce giants like Amazon are already using artificial intelligence in robots to meet the high volume retail warehouses. These intelligence systems are used for automatically picking consumer products that are being shipped overnight in response to orders made over the internet. The most exciting part of these technology changes is that it is relatively inexpensive as compared to its benefits.
Technology is helping the industry not only reduce cost but is helping the industry to identify and prevent cases of procurement frauds.
The business environment is dynamic and challenging. Customer expectations are sky scrapping given the level of competition we operate in, in almost every industry and the dire need to emerge market leaders.
In such a scenario, technological innovations to offer superior and consistent quality services will be the differentiator. One such innovation is the use of Artificial Intelligence (AI) in supply chain management.  Like developed markets, Indian players will now start using Artificial intelligence (AI) to create a significant impact in the way businesses operate.
Significant investment in logistics infrastructure is a critical enabler of rapid economic development. Logistic cost contributes about 13 per cent to the GDP in India whereas in developed economies this contribution varies from 7-8 percent. The total requirement for warehousing space in India is expected to grow at a CAGR of 9 percent to 1,439 million sq.ft by 2019 according to a Knight Frank report on the sector. There exists a huge gap in demand and supply of logistics services which along with wastage in inventory, lead time, time to market etc. contributes to the higher cost of logistics in India. The successful roll out of GST is expected to positively impact the sector through consolidation and reduction of holding inventory cost by an average of 10-15 percent.
Availability of skilled labour is another challenge that the sector is posed with. Currently in 2017, the sector employs 23 million people and it is estimated that the sector would require a workforce of 28.4 million by 2022. The gap to serve the demand for labour coupled with the unorganised nature of the logistics sector presents a huge growth opportunity for existing organised players to consolidate their position in the industry and leapfrog to the next level by successfully embedding advanced technology in business.
An environment that stimulates increasing demand from the industry and the emerging trend of consolidation in warehousing will incentivise logistics providers to invest more towards process automation and storage automation in warehousing. In an effort to streamline operations and remain profitable, companies will need to look at investing in next generation technologies.
 Author is CEO, Contract Logistics, Avvashya CCI Logistics Pvt Ltd
Disclaimer: The views expressed by investment experts on Moneycontrol are their own and not that of the website or its management. Moneycontrol advises users to check with certified experts before taking any investment decisions.


Moneycontrol Ready Reckoner
Now that
payment deadlines have been relaxed
due to COVID-19, the Moneycontrol Ready Reckoner will help keep your date with insurance premiums, tax-saving investments and EMIs, among others.
Facebook-BCG report suggests these measures for businesses to unlock the changing consumer behaviour in the current pandemic. Read More!
First Published on Aug 2, 2017 09:27 am