In order to protect its film from piracy, Lyca Production -- the maker of 2.0 -- had filed a plea in Madras High Court to block such websites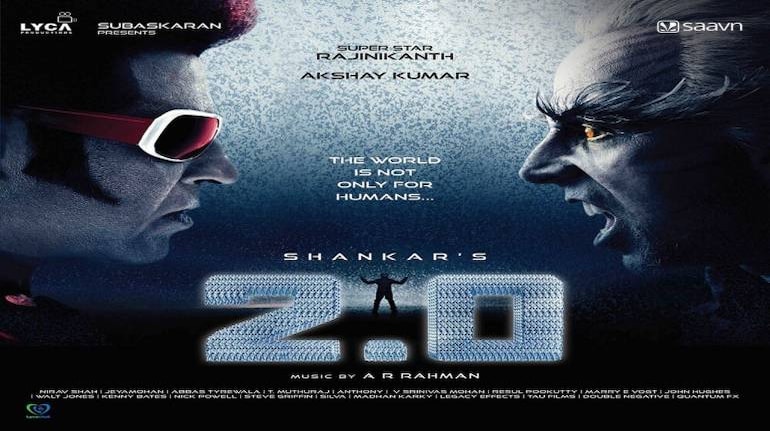 Despite the Madras High Court directing 37 internet service providers (ISPs) to block over 12,000 websites that showcase pirated versions of Tamil films, Rajinikanth and Akshay Kumar-starrer 2.0 has been leaked online by TamilRockers.
In order to protect its film from piracy, Lyca Production -- the maker of 2.0 -- had filed a plea in Madras High Court to block such websites.
TamilRockers, which has been termed a bull that cannot be tamed, has given producers plenty of sleepless nights, going as far as openly posting links to watch new movies on the day they were released. 2.0 is its latest victim.
Major Tamil releases like Sarkar, Kaala, and Kabali have all suffered due to online piracy, particularly TamilRockers. The Tamil film industry is faced with a grave problem because multiple attempts to shut down the website in the past have failed. 
Only last year, members of TamilRockers were booked and arrested by the anti-piracy cell for uploading pirated versions of Tamil, Telugu, English, Malayalam and other language films on their website. The site is said to have connections with international piracy rackets as well.
In fact, TamilRockers' URL(s) have been suspended time and again, but its members simply change the domain name and the site continues to operate in full swing. People now ask TamilRockers for its new domain name openly on social media platforms.
The anonymous group is not so unknown anymore after the Tamil Nadu Producers Council and production houses Studio Green and Vishal Film factory published an advertisement in which they released pictures of two men who they claim are part of three piracy websites.
Tamil movie buffs have a strong liking for TamilRockers. Before the release of Rajinikanth's Kabali, there was a sharp jump in demand for the film, especially due to the high ticket prices.
But the problem is not restricted to just Tamil films. The entire Indian film industry as a whole is fighting an unending battle against piracy. 
Shortly after the release of Rajkumar Hirani's Sanju in June, the producers of the film had lodged a complaint with the cyber cell, stating the movie went viral via Facebook Live. This pushed the Maharashtra Cyber Cell to ban 11 websites that provided illegal weblinks for the film on Facebook Live.
Piracy is one of the major issues affecting the Indian film industry right now. According to an estimate by consultancy firm KPMG, it results in losses of revenue totalling around Rs 18,000 crore a year.
EY said in a report earlier this year that piracy has resulted in Indian films losing 10-30 percent of their overall revenue. The fast-paced adoption of internet across the country and affordable data plans have further enabled viewers to wait for the film and watch it on their mobile screen, it said. 
According to a report titled 'The Irdeto Global Consumer Piracy Threat', India ranks fourth in the world for peer-to-peer downloading, with 965 million downloads between January 2017 and May 2018.
There have been several steps taken by the government to battle the piracy menace, and different industry associations have come together to work towards that end as well.
The Indian copyright law has provisions for digital rights management for protection of content on digital media. There have been multiple cases of high courts issuing John Doe orders to prevent websites suspected of engaging in piracy from accessing content.
The government has banned various websites that provide online streaming or torrent links to download pirated content. Even the warning on such websites has been updated to include viewing, downloading, exhibition and duplication of content as offences that are punishable under Section 63, 63-A, 65 and 65-A of the Copyright Act.
The law further states that these offences draw a punishment of up to three years in jail and a fine up to Rs 3 lakh. Also, the onus of committing the crime will be on the viewers if it can be proved that the infringement was done knowingly.
And yet, the Indian film industry is practically groping in the dark in its war against piracy. The entire value-chain, from producers to distributors to cinema owners, has been affected by instances of films being made available online within hours of their theatrical release. In some cases, films have even been leaked before their release dates.
First Published on Nov 30, 2018 10:05 am