"It's not like the audience has decided not to go to the theatres, they have become selective about their choices."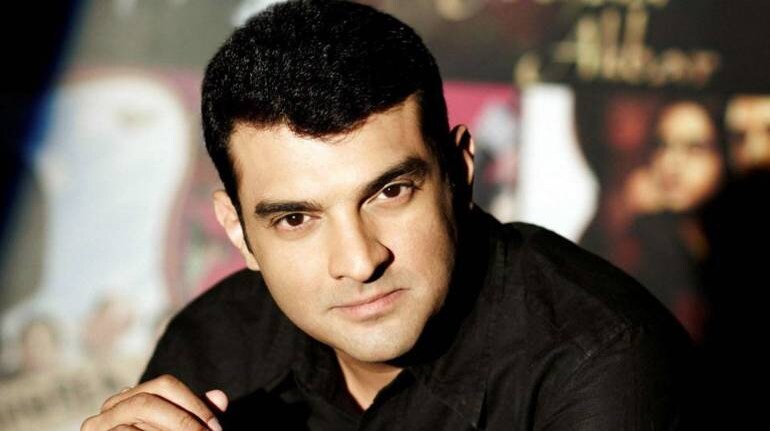 Bollywood is over producing, feels Siddharth Roy Kapur. While the number of releases every Friday have gone up to at least four to five every week, the collections haven't lived up to expectations. Kapur, founder of Roy Kapur Films and the President of Film and Television Producers Guild of India, says that there is a lack of a sustainable model for the industry.
Excerpts from an interview:
Last year hasn't been a great one for Bollywood in terms of collections. Any specific reason behind the dismal numbers?

It might sound simplistic but the simple answer to that is we are not making enough great content. If you notice the films that do very well, they are growing year on year. So it's not like the audience has decided not to go to the theatres, they have become selective about their choices. What has changed over the years is that initially any film released had a base level of business and that trend is now gone. So either your film goes through the roof or it can be a complete washout and that is purely dependent your content.
We kept talking about the 100 crore club for years but now the budget for a big banner movie is way above that. What is the new threshold that Bollywood is looking at?

These thresholds are industry and media created and the Rs 100 crore threshold was  a bubble. A film can do business of half of hundred crore but it can be an extremely profitable film. Similarly, a film can cross Rs 100 crore but still make losses for its producer because of its budget. So we should concentrate on profitability rather than total box office collections.
What is the profitability rate in the industry? How many films that we see actually make a profit?
Profitability rate is extremely less. Majority of the profits are being taken away by the top ten films in a year. These account for more than 90% of the profits made by the industry and after that there might be another 10% that make average profits after which the films are in a loss which is not a healthy balance at all but that's how the industry is right now.
Why do you think we are in a scenario like this?

I think we are overproducing. We are producing more movies than what can be sustainable at the box office. Five to six movies are releasing every weekend so you can imagine the strain on each of the producers to recover their investment. We should rather concentrate on having a more sustainable business model for our films. We are over producing but then you cannot regulate production houses. If someone wants to make a movie he will go ahead and make it. I think what is important is to make the right film on the right budget. We have to focus on making a great script and see that either the film is being made on a scale that makes it a theatrical experience.
Give us a few examples that you think fits into the definition you just gave.

Movies like Pink, Neerja and Kahaani are high in content, edgy and told a story that people wanted to watch immediately. They didn't want to wait for watching it on a platform or on TV. But there is also a film like Tiger Zinda Hai, which did incredibly well. So somewhere between the spectrums of the Kahaanis, Neerjas and Pinks of the world and Tiger Zinda Hai, there are  other movies that are falling through the cracks. Those are the movies that are finding it extremely difficult to survive because despite being good films, people are willing to wait and watch it on TV or digital platforms.
Coming to the new platforms, do you think the focus is shifting from mainstream exhibition?

When radio came, it was said it will take over cinema. When TV came in, it was said that it will take over radio and so on and so forth. Technology evolves over a period of time and you can't stop it because each technology puts more power in the hands of the consumer. But that doesn't mean the earlier format will vanish overnight. All mediums of entertainment still exist. So, I see this as an additive and not a reductive process where you have new platforms which will add to the choices of a consumer when it comes to content. But then if you want to enjoy a night out with your friends and family, and want to go watch a movie and have dinner, then you have to go to the theatres. That experience can't be replicated by any other platform.
Are producers finding a refuge in these new platforms?

I wouldn't call it a refuge but it's a new platform which is ripe for monetisation. Producers will use every platform to monetise their content. You have platforms that are keen on having more and more content. At this point of time, the jury is still out on what is working and what is not. So it's a great time for content creators but I don't think they should put all their eggs in one basket by assuming that this landscape will continue forever. They should create content that has a sustainable profitable business model right from the start and which is as diversified as possible rather than being too dependent on one platform.
You have been talking about government support. What are the key factors the government needs to address if the industry needs to work in tandem with the government?
The government needs to acknowledge the impact this industry can have, which is more than just the economic value of the industry as it exists. It has a drop down effect on various other subsidiary sectors like tourism, fashion, travel,etc. Other than leveraging the soft power of this industry and taking the India story around the world. I think we have managed to retain our cultural identity of being an entertainment powerhouse and creating our own content. We should celebrate it and incentivise it and help that grow and until that happens, we will not be able to grow.
First Published on Mar 12, 2018 07:39 pm