2016, 2017 and 2018 are indicative of the change for women in the film business

Women may be leading in many walks of life, but when it comes to the Indian film industry, they are still peripheral.
Women are under-represented in all roles in the film industry. According to a 2014 study by Geena Davis Institute on Gender in Media, the gender ratio in India's film industry stands at 6.2 males to every female, while only one-in-10 film directors (9.1 percent) are women.
The study also points out that there were only 9 percent female directors, 12 percent female writers and 15 percent female producers in 2014, less than global averages.
The lack of women in key film industry positions in India translates into gender gaps in film content. Female characters in Indian films comprise only 24.9 percent of the total, and none of the top 10 highest grossing films in 2014 featured a female lead or co-lead, the report titled 'Cinema in society: Shaping our world view Beyond the lens- Indian films' said.
Concurring with this thought are members of Oxfam awards who have instituted an award to focus on films that challenge gender-based social norms.
"Women have waited too long to be included in all public spheres of decision-making — politics, defence, courtrooms, arts and culture. While cinema has reflected their struggles, it has also under-represented, sexualized and exploited women," said Oxfam India CEO Amitabh Behar.
In association with Mumbai Film Festival MAMI (Mumbai Academy of Moving Image), Oxfam India encourages and recognizes professional filmmakers who make cinema promoting positive gender norms.
The award for 'Best film on Gender Equality' was initiated in 2016 and in last three years, Oxfam India has come up with three different themes. Be it 'F for Freedom' or 'Cinema Beyond Stereotypes', the award's sole purpose is to make sure women are heard in the film industry.
"The themes represent the mood of the audience — from demanding more space for women on and off screen to freedom from stereotype, stalking not as an accepted form of expression of love, and even equal pay," Behar said.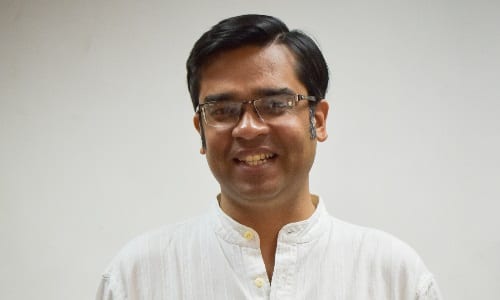 According to the 2014 study, less than 15 percent of all roles in Indian films depict women as business executives, political figures, or science, technology, engineering and math professionals. Instead, female characters are commonly presented in gendered occupations such as nurses and teachers, and as wives and mothers.
Behar shares that the audience, a sizeable percentage of young girls and women, want films to fairly portray women in stories, for them to be treated as equal and have a safe work environment.
"We have documented the influence of cinema on young boys and girls in states like Uttar Pradesh. The study has shown that young girls are teased, harassed with misogynist songs and dialogues by boys their age.  The study further showed that boys perceived female actors to be an element of attraction in films and 'heroes' to be their role models. We want filmmakers to be aware of the responsibilities that they have towards building a gender-sensitive society through their films," he added.
Indian films are third, behind German and Australian movies, in showing females in 'sexy attire', the Geena Davis study said.
Is the scenario changing? It certainly is. Over the last few years, women have made noticeable strides in Indian entertainment media.
"In the last three years, during our engagement with the industry, we have seen directors, producers, artists and professionals in the sector push the envelope to create gender-equal cinema. Their cinema is being appreciated and commercially rewarded," said Behar.
Female-centric films have not only succeeded in strong portrayal of women but have also done well at the box office. From Kangana Ranaut's Tanu Weds Manu Returns to Queen, Deepika Padukone's Piku to Padmaavat, all gave strong return on investment. In fact, Tanu Weds Manu Returns is the first female-led Bollywood film to earn over Rs 100 crore.
Female-driven stories tasting box office success is not a common case. But this genre is slowly making its way into the audience's heart and studios are also tapping this potential market.
The leading ladies of Bollywood are coming to the fore at the box office. In 2018, two films crossed the Rs 100-crore mark. Not a common feat for films belonging to this category. And yet there are only three films that have been able to enter the Rs 100-crore club.
2016, 2017 and 2018 have emerged as an indicator of change for women in the film business.
But Behar says now is not the time to be satisfied. "It is a great beginning; however, we must not be satisfied as we are still listening to music which is misogynist, stories where women are props of the classic Indian hero and women survivors being discredited for speaking up against their powerful male co-stars. Now, is the time for the Indian film industry to take measures," he added.
First Published on Oct 12, 2018 06:02 pm