British Prime Minister Theresa May made a strong pitch on Monday for easier global trade and investment, setting the stage for a separate Indo-UK free trade pact, distinct from the one India is negotiating with the European Union (EU).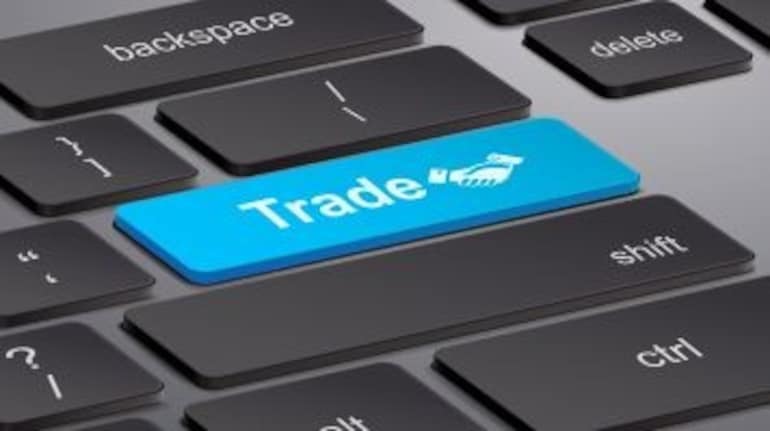 Gaurav Choudhury
Moneycontrol

British Prime Minister Theresa May made a strong pitch on Monday for easier global trade and investment, setting the stage for a separate Indo-UK free trade pact, distinct from the one India is negotiating with the European Union (EU).
"There is so much potential between India-UK relationship," May said at the India UK TECH Summit in New Delhi, adding: "We have a very special bond."
May arrived in India late on Sunday night with a large business delegation -- a clear sign that for post-Brexit Britain India's rising economy has never mattered more than now.
May's three-day India visit, being billed as "historic", is also her first official outside of the European Union after assuming office during one of most turbulent times in the UK's political history.
May, 60, has in tow a 40-member team mostly small and medium enterprises and technology companies.
She kicked off her official engagements with a joint session with Prime Minister Narendra Modi at a technology meet organised by India's science and technology department and the Confederation of Indian Industry (CII), underlining the importance of the technology to deepen Indo-UK ties.
Free trade, May said, will make the two countries more prosperous, peaceful and secure.
The summit, organised at the Taj Palace Hotel located in south Delhi's leafy Chanakyapuri area, takes place at a time when people are gasping for breath in the national capital, buried under the worst blanket of smog and toxic pollutants in decades.
May will hold talks with Prime Minister Modi, who will host her for lunch after the tech summit on Monday.
Modi said science, technology and innovation has a significant role in India's bilateral engagement with the UK.
"To boost entrepreneurship, science and technology is very important. Science, technology and innovation has a very significant role in our (India-UK) relationship," Modi said
The UK PM will also travel to IT city Bengaluru on Tuesday and visit manufacturing plants before flying back to London.
She is also expected to meet the Karnataka Chief Minister Siddaramaiah.
Ahead of her visit, May described India as the UK's "most important and closest friend" and a leading power in the world.
"We will be promoting the best of Britain, sending out the message that we are open for business, and making the most of the opportunities offered by Brexit as the world's foremost champion of free trade," she had said.
Free Trade Agreement
Commerce minister Nirmala Sitharaman and her counterpart Liam Fox will begin the spade work for a free trade agreement (FTA), though the details will be thrashed out only after the Brexit process is put in motion from early 2017.
India has been negotiating a free-trade agreement with the EU and a Brexit outcome will have a direct bearing on this.
Britain's move to leave the EU has created an additional need for working out a distinct Indo-UK free trade pact.
At USD 8.83 billion in exports and USD 5.19 billion in imports, Britain ranks 12th in terms of bilateral trade and is one the seven countries with whom India has a trade surplus.
Indian businesses and policymakers are keeping their fingers crossed over the real impact of UK's vote to quit the EU in June this year.
The 800-odd Indian companies operating in Britain and employing over 100,000 people are redrawing their investment plans, export and foreign-exchange strategies.
Several companies have set up shop in Britain for leveraging not just the local market but also the European markets for which Britain was a base camp.
This has forced companies to rework their business plans.
May said that Britain was working on economic and social reforms and that Indian "investment is helping us diversifying our economy".
May's office said the visit starting on Sunday night would focus on breaking down barriers to trade and investment and paving the way for a free trade deal as soon as possible after Brexit.
May and Modi will also launch a partnership on smart cities and urban development which could generate business worth up to 2 billion pounds for British firms over the next five years.
Britain will press India to allow its law firms to operate here, and will also offer its government expertise in areas such as deregulation and tax to help make India a more attractive business environment.
Visa Blues
The Indian government is expected to push hard for a reversal of the Britain's latest immigration policy that New Delhi sees as regressive and restrictive.
With the UK tightening rules on allowing students to work in Britain after completing their studies there, the number of those enrolled in British universities has halved from 20,000 from 40,000 in the past five years.
May and her officials may have to respond to some uncomfortable questions on the immigration policy that has set a net immigration target of below 100,000 per year.
On Monday May announced that the travel to UK for Indians would be made easy. "There would be a registered travel scheme for Indians to travel to Britain regularly."
New Delhi will press for easing of the visa norms arguing that Indian investment in the UK is greater than the rest of the EU.
"We must encourage greater mobility and participation of young people in education and research opportunities," Modi said.
Indian companies are also among the largest job creators, employing more than 100,000 people.
Under the new visa rules, after November 24, people applying for visa under the Tier 2 intra-company transfer (ICT) category must be earning more than £30,000 (Rs 25 lakh) from the earlier £20,800 (Rs 17.4 lakh).
This visa is primarily used by Indian software companies and the new rules could affect their ability to move engineers from India to Britain.
The UK has also increased Tier 2 (general) salary threshold for experienced workers to £25,000, a move that would have a bearing on a host of workers engaged in sectors such as hotels and restaurants.
Another set of rules also is seen at restricting families from meeting their wards. Parents of immigrants applying to extend their stay after 2.5 years in Britain will now need to pass a new English language requirement test.
Anxiety continues to loom over potential pain points arising from Britain's exit from the EU.
Last week, a British court ruled that the Brexit referendum of June wasn't enough to trigger Article 50 of the Lisbon Treaty which enables member countries to start formal negotiationa to exit from the EU. The process requires the Parliament's ratidication, the court ruled.
The May administration has said it will move the Supreme Court to meet the 2017 deadline to move away from the EU.
If the Supreme Court upholds the ruling, the government may have have move to Parliament to enact a new law to honour the Brexit referendum outcome, an option it would like to avoid.
Tata Steel Crisis
A major impact at the level of individual business may be visible on Tata Steel's plans to sell off its troubled UK assets. A lot of potential European buyers have reassessed their interests in buying Tata Steel UK after Britain voted to `Leave' the EU.
The Sunday Telegraph has reported that Prime Minister Theresa May is being urged to use this week's trade mission to India to put pressure on Tata to protect the jobs of its UK steelworks employees.
In a private letter from steel union Community general secretary Roy Rickhuss, said the Prime Minister's trip "could be pivotal in securing the future of this vital industry of strategic importance".
Tata is a "hugely influential actor in the Indian economy and, indeed, public life, and is known to have an extremely close working relationship with the Indian government", the newspaper reported, quoting the letter.
"I ask you to use your influence to convey to the Indian government the importance of Tata acting as a responsible owner of our steel industry, and as such offer the necessary assurances to secure our nation's steelmaking ability."
First Published on Nov 7, 2016 10:32 am