The public appeal undersigned by the renowned personalities stated that many of the imprisoned activists are eminent scholars who have worked for the welfare of India's marginalised for decades. Yet they have been turned into political prisoners and incarcerated.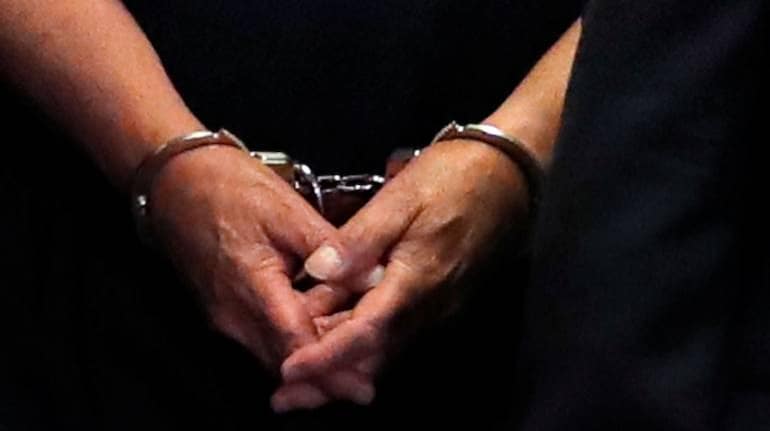 Over 375 eminent personalities including authors, artists, and activists have appealed to Prime Minister Narendra Modi to grant bail to a dozen civil rights activists who are languishing in prison amid the novel coronavirus pandemic.
The signatories of the appeal include noted personalities such as Javed Akhtar, Shabana Azmi, Nayantara Sahgal, Amol Palekar, Naseeruddin Shah, Ratna Pathak Shah, Soumitra Chatterjee, Nandita Das, Arundhati Roy, Aparna Sen, Amitav Ghosh, Anurag Kashyap, Mallika Sarabhai, Romila Thapar and Indira Jaising.
Expressing concern over the wellbeing of several activists, they urged for the immediate release of Mahesh Raut, Varavara Rao, Anand Teltumbde, Sudha Bharadwaj, Arun Ferreira, Gautam Navlakha, Shoma Sen, Surendra Gadling, Sudhir Dhawale, Vernon Gonsalves, and Rona Wilson, India Today reported.
The public appeal undersigned by the renowned personalities read: "These activists, many of them eminent scholars, writers and poets, have worked for the welfare of India's poorest and most marginalised people over decades. Yet they have been turned into political prisoners and incarcerated. They have not been granted bail despite the fact that in the prisons of Maharashtra where they are being detained, some inmates have died, and many others have tested positive for COVID-19."
COVID-19 Vaccine
Frequently Asked Questions
View more
How does a vaccine work?
A vaccine works by mimicking a natural infection. A vaccine not only induces immune response to protect people from any future COVID-19 infection, but also helps quickly build herd immunity to put an end to the pandemic. Herd immunity occurs when a sufficient percentage of a population becomes immune to a disease, making the spread of disease from person to person unlikely. The good news is that SARS-CoV-2 virus has been fairly stable, which increases the viability of a vaccine.
How many types of vaccines are there?
There are broadly four types of vaccine — one, a vaccine based on the whole virus (this could be either inactivated, or an attenuated [weakened] virus vaccine); two, a non-replicating viral vector vaccine that uses a benign virus as vector that carries the antigen of SARS-CoV; three, nucleic-acid vaccines that have genetic material like DNA and RNA of antigens like spike protein given to a person, helping human cells decode genetic material and produce the vaccine; and four, protein subunit vaccine wherein the recombinant proteins of SARS-COV-2 along with an adjuvant (booster) is given as a vaccine.
What does it take to develop a vaccine of this kind?
Vaccine development is a long, complex process. Unlike drugs that are given to people with a diseased, vaccines are given to healthy people and also vulnerable sections such as children, pregnant women and the elderly. So rigorous tests are compulsory. History says that the fastest time it took to develop a vaccine is five years, but it usually takes double or sometimes triple that time.
View more
Show
They highlighted that none of the imprisoned activists are convicted criminals or have any plans to flee the country. Therefore, on humanitarian grounds, they must be granted bail immediately to save them from contracting the deadly disease, the statement added.
They then went on to remind the government that several international groups such as the American Bar Association have also demanded the release of human rights activists.
The signatories also criticised the alleged mistreatment of 80-year-old Varavara Rao who has been keeping unwell and the incarceration of pregnant Delhi student Safoora Zargar, who had protested against the contentious Citizenship Amendment Act (CAA).
To follow our full coverage on coronavirus, click here
First Published on Jun 16, 2020 09:22 pm