These apps take convenience to a whole other level.

While you may have developed a liking for apps across areas such as food delivery, payments and booking services, these apps are worth trying.
Being Chef
Platform: Android, iOS
This app lets you put on a chef's hat by allowing you to order fully-prepared meals, customised to your tastes. In a way, Being Chef also serves as a one-stop-shop for all the food requirements -- cooking, food ordering, daily meals and catering.
Users can seek relevant ingredients, recipes and related information to prepare a wholesome nutritious meal from the comfort of their homes. For those who like cooking, Being Chef also delivers food ingredients with a step-by-step cooking guide. All the ingredients and meals available on the platform go through a nutrition check to ensure users get bug-free food. Non-vegetarians, however, will be disappointed as the app only offers vegetarian fare.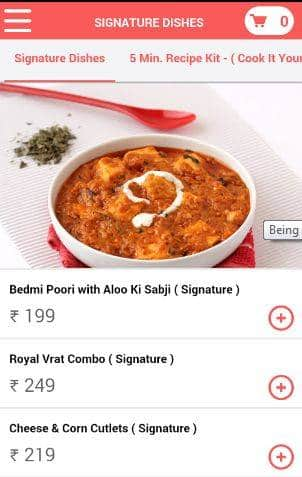 inOne
Platform: Android
Have you ever had to uninstall apps to make space for newer apps and more photos on your phone? Have you ever juggled across apps to find the cheapest option? inOne is an application to manage most of the apps on your smartphone.
For example, inOne combines popular apps such as Zomato, Ola, Flipkart, Amazon, Snapdeal, Housejoy, Zopnow onto a single platform. Users can thus compare prices offered by various services providers and find the cheapest option for tasks such as booking a cab, calling in a plumber or even buying a phone.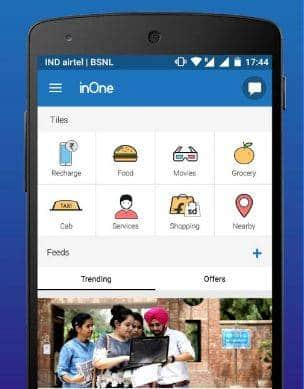 Mypoolin
Availability: Android, iOS
Mypoolin is a social payments app that enables easy payments collection, settlement and planning among a group of friends for daily use cases. Much like UPI or BHIM app, Mypoolin lets you send and receive money instantly to and from any bank just by using a mobile number.
The app works best for groups of people to plan and pay for events such as dinner, travel or even going dutch for buying a present for a friend. Users can chat, split bills and make payments. The app can sync with other apps on your mobile such as BookMyShow, Amazon, and others.