Tipu Sultan Wani, the developer of the app, claims that FileShare Tool is faster than SHAREit.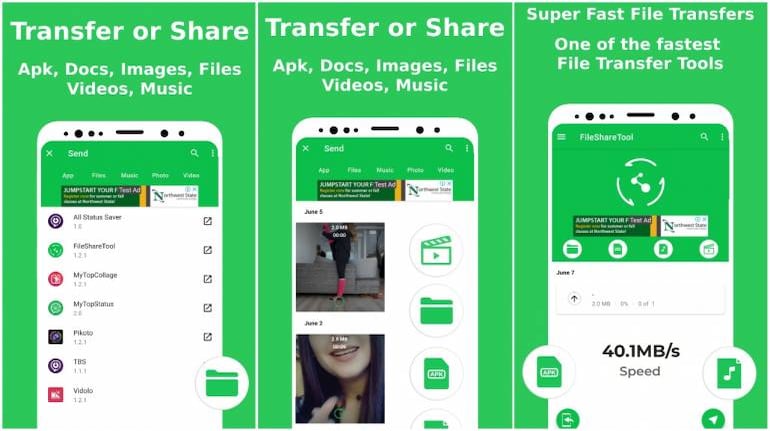 The ban of Chinese apps, coupled with the demand for 'Made in India' apps, has fueled the local talent to develop new alternatives. One such made in India app is the FileShare Tool which has been developed by a boy from Kashmir. FileShare Tool has been launched as an alternative to SHAREit, a popular Chinese app that was recently banned by the Indian government.
FileShare Tool, as the name suggests, is an app for sharing files between devices. The application is available for download on the Google Play Store and has an average review rating of 4.8 stars out of five. FileShare has been developed by Tipu Sultan Wani, who is also an MBA student living in Kashmir's Chadoora town. He claims that the app is faster than SHAREit and does not have any ads. 
"This application is working faster than SHAREit. Unlike SHAREit, I have developed this application without advertisements, which can be used to share movies, documents and audios, without any limit," Wani was quoted by KashmirWatch, a local news website.
The app functions are very similar to SHAREit. Android devices need to be on the same network to share and receive files. Users also need to give access to media files and Bluetooth to enable the transfer process.
VPN
and deal-comparison website called Travager - a site that compares several deals on hotels, flights, etc.
First Published on Jul 7, 2020 01:22 pm