Unlock Tracker: The easing of restrictions in states after the lockdown
As states relax the restrictions on the coronavirus lockdown, here is an exhaustive look at the outlets that are open and are still shuttered. The list has been stacked against the status of the number of coronavirus cases in each state.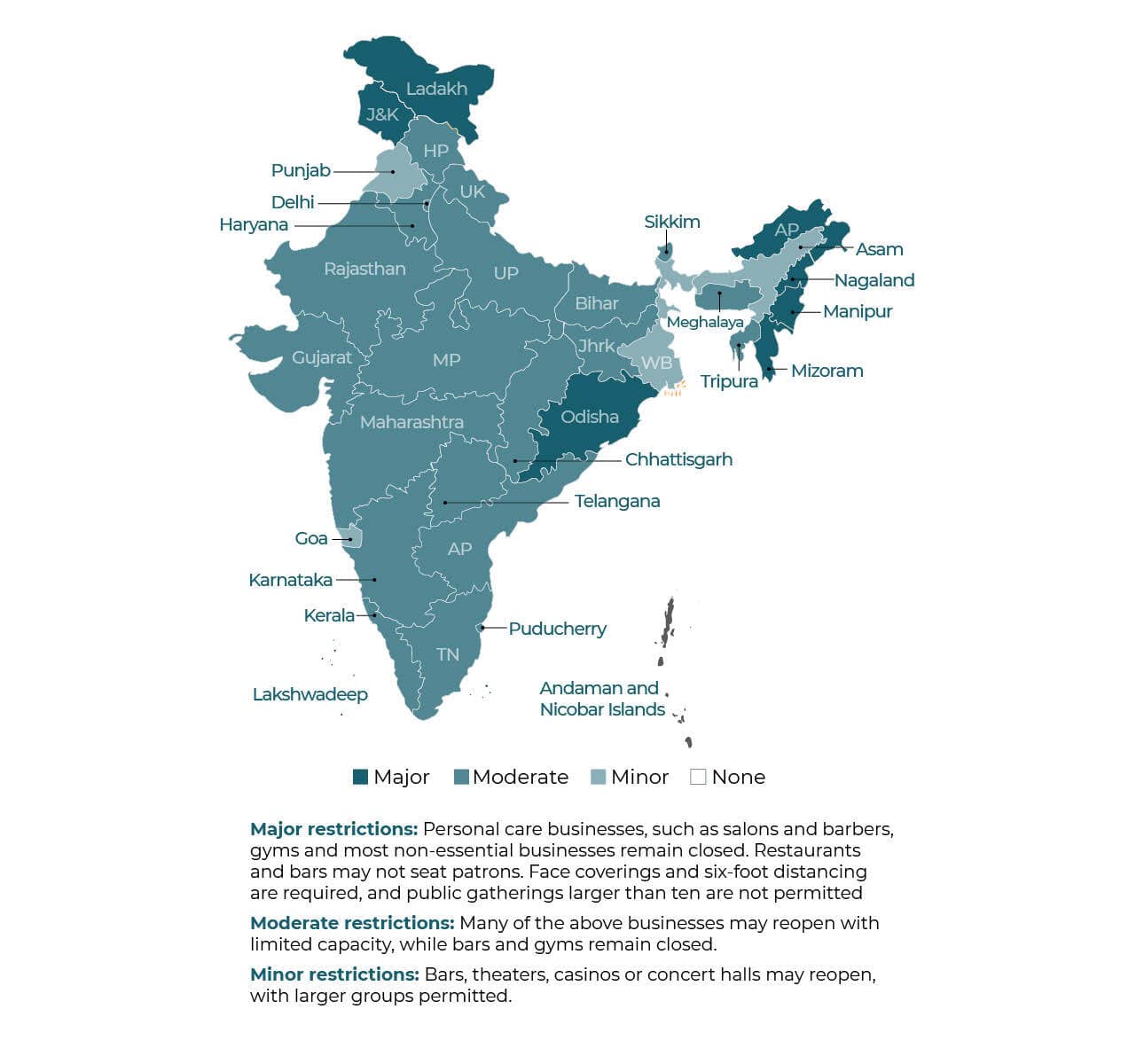 Except for containment, or high-risk, zones, where the coronavirus lockdown continues, the rest of India reopened from June 8 despite a sharp climb in the number of COVID-19 cases. The lockdown has been extended until June 30 in containment zones because there is no let-up in the number of infections. How has the easing of the world's longest lockdown, which was enforced to contain the spread the virus, panned out? Some business establishments such as restaurants, malls and religious institutions were allowed to reopen in areas outside containment zones from June 8. People in places such as Mumbai and Delhi returned to offices but business activity is still reflecting the reluctance of customers. Their fears are not misplaced because experts say community transmission is well underway in several parts of India. Any activity that attracts large gatherings such as public transport or religious functions will certainly precipitate the crisis. Easing the lockdown is a tricky proposition — it is a matter of choosing livelihoods over lives. Below is a state-wise breakup of the shops that are open and are shut stacked against the number of COVID-19 cases.