It's going to take dedicated effort and sustained investigation by various US government agencies to understand, isolate and prosecute Islamists who claim to represent all American Muslims and dominate the discourse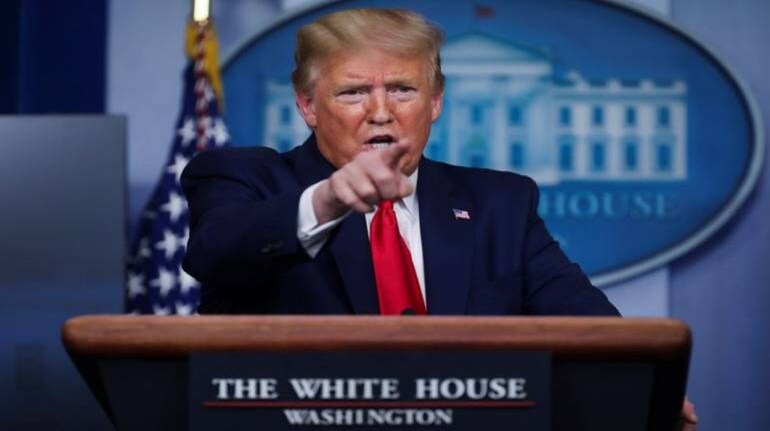 Seema Sirohi
Incredible as it may sound but the United States government has unwittingly been funding 'charitable' organisations linked to terrorist groups that it's hunting abroad, doling out millions of dollars over the years without oversight.
It is an exceptionally severe case of the left hand not knowing what the right is doing. The crux of the problem: various government agencies involved don't seem to talk to each other, allowing dubious groups to claim federal funding, research by the Middle East Forum shows.
While the FBI and CIA track terrorist groups at home and abroad, the US Agency for International Development (USAID), and the Department of Agriculture and Federal Emergency Management Agency (FEMA) give money to their 'sister' organisations in the US. Senior US officials grace receptions on Capitol Hill organised by groups that are banned in some Arab countries because they radicalise those they offer to help.
The bewildering reality of running with the hare and hunting with the hounds has special pertinence for India given the well-organised attacks on Capitol Hill led by Islamist groups such as Council on American-Islamic Relations (CAIR) and the Islamic Circle of North America (ICNA).
Not many know that the CAIR was founded in 1994 by a front group for Hamas, and even designated as a co-conspirator in a 2008 terror financing trial in the US. Even fewer would know that the ICNA is linked to Jamaat-e-Islami, whose members slaughtered thousands of Bengali intellectuals and liberals during the Bangladesh war of liberation in 1971.
Both the CAIR and the ICNA are in the forefront building a dire narrative of distress and danger in Kashmir on Capitol Hill since August when India abrogated Article 370 in the state and bifurcated it into two union territories. Many of the most vocal members of Congress and their staffers have bought into their narrative to the extent they don't give any credence to the other side. Any criticism of the CAIR is immediately termed 'Islamophobia' by their well-funded and aggressive spokespersons.
Despite US President Donald Trump's strong rhetoric as a candidate on fighting "radical Islamic terrorism", his administration seems to be lax about monitoring where American largesse ultimately goes. Apart from naming 'radical Islam' as a threat in its National Strategy for Counterterrorism document in 2018, the current administration has done little to study, understand and identify moderate, reformist Muslim leaders and separate them from Islamists.
The British experience of funding self-proclaimed 'Muslim community' leaders in the late 1980s who turned out to be Islamists seems to be forgotten. It took nearly a decade for British officials to come to grips with their mistake and distance themselves from the Muslim Council of Britain, a group run by the violent Jamaat-e-Islami (JI), and clean up public schools in Birmingham, which had been taken over by Islamists, before former Prime Minister David Cameron changed government policy in 2011.
However, the Barack Obama administration wasn't watching or learning as might be expected. Instead, it was falling prey to the same tactics and unwittingly empowering Islamists. It was funding community programmes in Muslim communities without due diligence on so-called leaders, some of whom had served prison sentences or were on the run from terrorism-related charges. Around $4 million in federal grants was given out to questionable organisations through the so-called Countering Violent Extremism (CVE) programme.
"The line of thinking was borrowed from the Europeans that groups like Jamaat are moderate compared to Al Qaeda. Therefore, we should fund moderate Islamists to fight the radical. It is like using fascists to fight the Nazis," according to Cliff Smith, director of Middle East Forum's Washington Project.
Even though the Trump administration stopped the CVE programme, the practice of funding questionable groups has continued, says Sam Westrop, director of the Islamist Watch Project. He has researched US government funding over the years. He found that funding under the Trump administration, in fact, tripled to $13 million. Even this is not the complete picture because some US government departments do not report the grants individually to various groups.
The web the so-called charity organisations weave in the US and other western countries is indeed dense and difficult to unravel. However, there is no justification for one arm of the government funding groups that the other is fighting. It's unclear why the USAID or the FEMA can't refer to the federal government's database on terrorists and terrorist groups before approving grants to various organisations. Red flags would surely come up.
It is disturbing not least because bulk of the money — a whopping $8.7 million — went to the ICNA, a front for Jamaat-e-Islami, an organisation with a bloody history in South Asia. The funds were given for 'disaster assistance projects'. Vali Nasr, an Iranian American academic and former dean of the John Hopkins School of Advanced International Studies, has identified the ICNA as one of the eight major branches of Jamaat.
The ICNA has openly said that the Islamic Movement has been the "main force behind the jihaad against the kuffar (non-believer) in Kashmir, Afghanistan, Palestine, Bosnia etc." It was the ICNA that apparently was behind many rallies against India in the US after August. Of course, Pakistan's ISI officers are often spotted at the ICNA conferences.
India banned Jamaat's Jammu and Kashmir branch for five years last March because of its links to terrorists. New Delhi will be disturbed to find out that an ICNA subsidiary called Helping Hand for Relief and Development joined with Lashkar-e-Taiba in 2017 for a conference in Pakistan. It should hardly be a beneficiary of US government funds.
Not many members of the US Congress or federal government are familiar with Jamaat's history or links with the ICNA or know that Syed Salahuddin, the head of its military wing Hizb-ul-Mujahideen, is a designated 'global terrorist'. Yet the two hearings held on the Kashmir situation after August had the ICNA's hand all over.
Westrop and Smith say that the ICNA and its allies are now fully focused on India and "working hard to convince Americans that Kashmiri terror against Indian troops is just. ICNA and its branches even use their charitable infrastructure to subsidise such violent pursuits."
It's going to take dedicated effort and sustained investigation by various US government agencies to understand, isolate and prosecute Islamists who claim to represent all American Muslims and dominate the discourse.
(This article first appeared in the ORF)
Seema Sirohi is a columnist based in Washington DC. She writes on US foreign policy in relation to South Asia. Views are personal.
First Published on Jul 30, 2020 03:00 pm