The government should identify and take special care of elderly households in an effort to protect them by providing immediate health attention and other basic necessities, including special cash transfers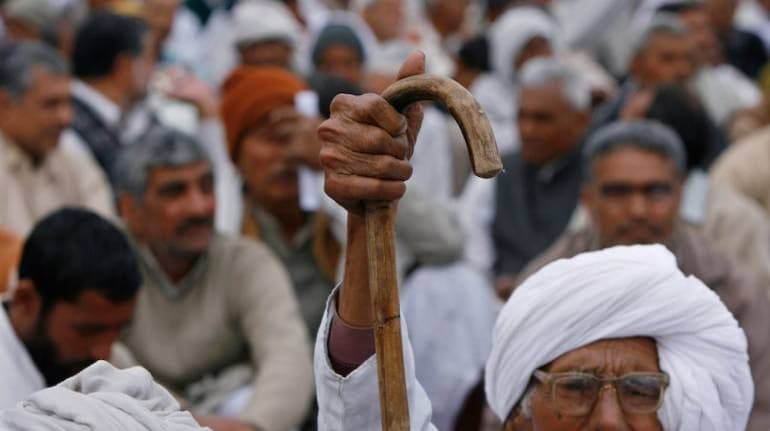 S Irudaya Rajan and S Sunitha
As on July 29, number of COVID-19 cases reported globally is close to 17 million and India has emerged in as the third-most affected country behind the United States of America and Brazil.
After the relaxation of Lockdown (3.0 and 4.0) and Unlock 1.0 and 2.0, migrants were moved from hot spot cities such as Delhi, Mumbai and Chennai to remote rural areas/villages where the health infrastructure is already strained. This poses a critical issue as many of the return migrant households have elderly parents and grandparents, and most of the elderly live with multiple morbidities, and are thus more prone to suffering adversely due to the virus.
As of 2020, India is projected to have 140 million elderly and growing at a rate of 3.6 percent per annum. In addition, 61.7 percent of the elderly (defined as those above the age 60) belong to 60-69 age group, and 27.4 per cent belong to the 70-79 age group. The national health profile 2019 reported the average life expectancy of Indians as 68.7 years.
On the other hand, based on projections, a 60-year-old person in India is expected to live an average of additional 17 years in 2020. However, along with longevity, trends and levels of co-morbidity among elderly have also increased. According to the National Sample Survey data, the different types of illnesses among elderly are cardiovascular, musculoskeletal, respiratory, infections and endocrine disorders in rural areas, and cardiovascular and endocrine disorders in urban areas. Three decades of research on elderly in Kerala done by the Centre for Development Studies (CDS) also noticed increasing incidences of major chronic illnesses and multiple co-morbidities among the elderly.
Moreover, one in 10 elderly (between 60 and 79 years) and one in five elderly above the age of 80 live with multiple morbidities and disabilities. Managing home care for these elderly is a challenge among the care providers during this pandemic.
In a proactive move, the Government of Kerala took special initiative for the well-being of the elderly, as the state stood with the highest proportion of elderly in India, with an idea of reverse quarantine. With the help of Kudumbashree members through local-self-governments (LSGs), all the elderly who needed immediate medical attention was cared for. This method was successful at the first two stages of virus transmission. However, rapid formation of clusters in the third wave affected a larger number of elderly patients.
As the infection spreads throughout India, this issue will be particularly problematic in the case of rural India, where adequate healthcare facilities to accommodate a huge number of patients are severely lacking.
At the same time, the living arrangements of the elderly have changed over time as there is a change in the family structure and roles. As per the 2011 census, an average Indian family has more than two elderly to look after. Elderly households are seen more in rural areas than urban areas. However, in reality, about one-fifth of the elderly are living in households, which have only elderly persons, and no other adults.
Thus, the immediate response to control the virus transmission is to keep the elderly isolated from getting infected, and at the same time improve and maintain their immunity as many infected are below the age of 50 years and are asymptomatic, which makes the risk of them as carriers is huge. Thus, people should be encouraged to avoid public places if they have any travel history of not less than 14 days and if they do, then to adhere to social distancing guidelines, wearing masks, keeping hands hygienic, avoiding social gathering, unnecessary travels and visits.
On the other hand, the government should identify and take special care of elderly households in an effort to protect them by providing immediate health attention and other basic necessities, including special cash transfers.
Since the majority of the elderly have been infected by primary contacts, maximum care should be given to them to avoid direct or indirect contact from affected areas. Self-help groups, dedicated health volunteers and authorised officials have to examine them and maintain close surveillance. Constituting mobile clinics and examine the possibility of giving treatment from their home itself may help them to overcome the difficulties of the pandemic period and beyond.
Engaging mobile medical teams for periodical inspections and treatment in remote locations will increase the confidence and prevent the illness. Furthermore, announcing an immediate family allowance to households living with an elderly member can be effective measure at this point.
S Irudaya Rajan is professor at the Centre for Development Studies (CDS), Kerala. S Sunitha is Research Analyst with CDS. Views are personal.
First Published on Jul 30, 2020 12:55 pm