Digit Insurance has partnered with a series of e-commerce firms,web aggregators,electronics companies to sell their products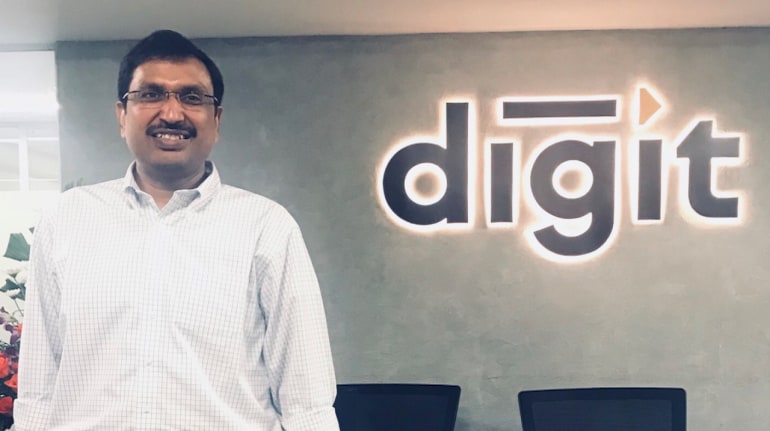 Digit Insurance, which has completed a year in operations, has sold 1 million policies in the Indian market. In an interaction with Moneycontrol, Kamesh Goyal, Chairman, Digit Insurance, talks about the business strategy and expansion plans. Excerpts:
Q: Digit has completed a year of operations. Will you continue with the partnership route?
We are more focussed on the partnership model. Depending on the category of the product, these could be auto dealers, OEM tie-ups, web aggregators, travel aggregators as large travel agents. Another major focus area is a partnership with mobile manufacturers and e-commerce firms.
What is the policy run rate currently?
We sell 10,000 products a day (excluding Sundays) and expect to sell 2.5 lakh policies in October. We have crossed 1 million product sales till now.
The company seems to be aggressive on the mobile insurance front. What is the reason?
The focus is on helping partners with a differentiated offering. Screen damages are the most common among mobile phone users.
In case of traditional mobile insurance products, an application is needed to be downloaded. Further, claim settlement can take three weeks. We were given to understand that insurance for screen damage is the biggest requirement. In case of mobile phones, almost 85 percent of customers get advanced cash payment for us. Further, 93 percent of claims get approved within 24 hours.
We establish whether a screen is damaged or not using a diagnostics application. In case of our partnership with Xiaomi, a customer can take it to their authorised service centres and get it repaired free of cost.
The idea is to expand insurance beyond motor and health. For instance, we have launched a household insurance product wherein a customer can insure their homes (and content) for a period when they are on vacation.
Will retail be the bigger focus?
We are doing a huge amount of retail insurance, but are also active in areas like property insurance. We are involved in direct insurance and reinsurance (after the ITI RE acquisition) from other companies.
By the end of the year, we are expecting 2/3rd of the business to come in from retail and a third from crop and property.
You have been absent from the health insurance space. When will the product be launched and will group health be on the list?
We are in the process of launching health insurance. We had a soft launch in October and for the next two to three months, we will test the ability to service the products. Post this, we will launch full-fledged health insurance products.
We want to do any business that is sustainable. Group health losses are still high, though it is primarily government-owned insurers who continue to write business at a loss.
After the funding round in June, what is the expansion plan for this year?
Currently, we are present in 38 cities and will add 6-7 more cities in the near future. By March 31, we will have the entire product suite in place. With the product suite in place, we are also looking at bancassurance tie-ups.
The focus, however, would continue to be on quick claims settlement. We get about 60 motor claims a day. Of this, 95 percent of claims are assessed through the image-based model. Also, 100 percent of our travel claims are automated.
We also track the first time resolution rate very closely. When a customer calls, 62 percent of customer requests are resolved at the call itself. We will seek to further improve this rate.
First Published on Oct 30, 2018 03:03 pm