Speaking to reporters, state minister Ratan Lal Nath said the salaries of all healthcare workers, including doctors, have been paid within the due date every month.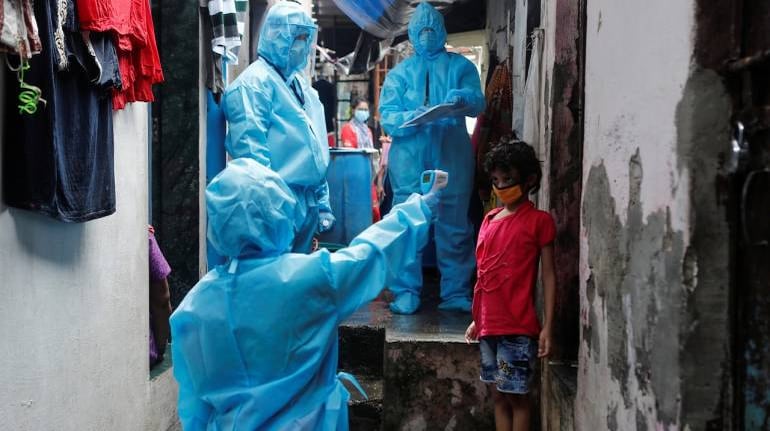 The Tripura government said on Saturday that it has paid salaries to all government employees in time, a day after the Centre told the Supreme Court that it was among five states that are yet to follow the directives on timely payment to healthcare workers engaged in COVID-19 duties.
Speaking to reporters, state minister Ratan Lal Nath said the salaries of all healthcare workers, including doctors, have been paid within the due date every month.
Not only healthcare workers but full salaries of all employees of the state government have been paid within the due date without any deduction," Nath, the state cabinet spokesperson, said.
Also, all healthcare workers and doctors who are quarantined, whether in an institution or at home, are being treated as on duty. Further, the full cost of their food, lodging and other needs during the period of institutional quarantine is being paid by the government," he said.
COVID-19 Vaccine
Frequently Asked Questions
View more
How does a vaccine work?
A vaccine works by mimicking a natural infection. A vaccine not only induces immune response to protect people from any future COVID-19 infection, but also helps quickly build herd immunity to put an end to the pandemic. Herd immunity occurs when a sufficient percentage of a population becomes immune to a disease, making the spread of disease from person to person unlikely. The good news is that SARS-CoV-2 virus has been fairly stable, which increases the viability of a vaccine.
How many types of vaccines are there?
There are broadly four types of vaccine — one, a vaccine based on the whole virus (this could be either inactivated, or an attenuated [weakened] virus vaccine); two, a non-replicating viral vector vaccine that uses a benign virus as vector that carries the antigen of SARS-CoV; three, nucleic-acid vaccines that have genetic material like DNA and RNA of antigens like spike protein given to a person, helping human cells decode genetic material and produce the vaccine; and four, protein subunit vaccine wherein the recombinant proteins of SARS-COV-2 along with an adjuvant (booster) is given as a vaccine.
What does it take to develop a vaccine of this kind?
Vaccine development is a long, complex process. Unlike drugs that are given to people with a diseased, vaccines are given to healthy people and also vulnerable sections such as children, pregnant women and the elderly. So rigorous tests are compulsory. History says that the fastest time it took to develop a vaccine is five years, but it usually takes double or sometimes triple that time.
View more
Show
The law minister said healthcare workers are the warriors in the fight against the COVID-19 and all of them have received their salaries in time.
Nath said there was a communication gap between the state and central government officials over the issue.
We will file a detailed affidavit in the apex court within a week," he added.
Solicitor General Tushar Mehta, appearing for the Centre, on Friday told a bench of Justices Ashok Bhushan, R Subhash Reddy and M R Shah that five states -- Delhi, Maharashtra, Punjab, Tripura and Karnataka -- have not paid the salaries to the full satisfaction of doctors and healthcare workers engaged in fighting the coronavirus pandemic.
Mehta said that appropriate steps in this regard shall be taken by the central government to ensure that salaries of doctors and healthcare workers are released.
He sought a week's time to apprise the court about the steps taken in this regard, which was granted by the top court.
The top court also asked the Centre to clarify that the compulsory quarantine period of healthcare workers is not to be treated as leave and salaries are not deducted for the period.
First Published on Aug 1, 2020 09:00 pm