Out of the total 39 cases, five have been discharged, one had died earlier and one has migrated out of the country.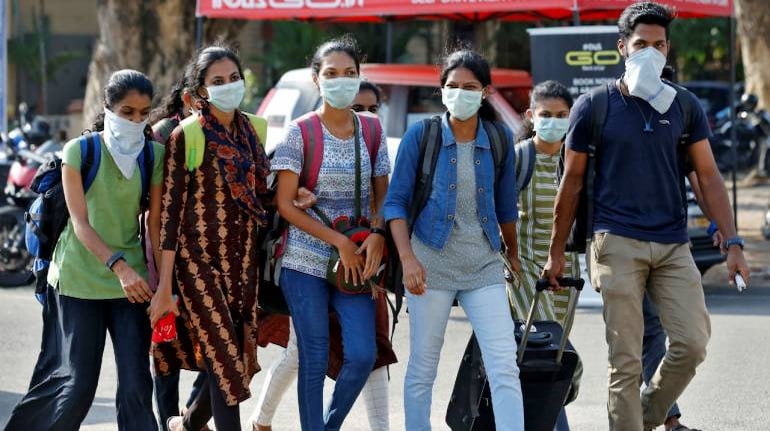 The total number of coronavirus cases in the national capital increased to 39, according to the Delhi Health Department.  Out of these cases, 29 are travel-related and 10 contracted the disease through contact, it said.
Out of the total 39 cases, five have been discharged, one had died earlier and one has migrated out of the country.
Thirty-one are admitted at various hospitals in Delhi and one at Medanta Hospital in Gurgaon, the department said in a statement.
By Wednesday night, the number of cases of the deadly virus in the city stood at 35.
COVID-19 Vaccine
Frequently Asked Questions
View more
How does a vaccine work?
A vaccine works by mimicking a natural infection. A vaccine not only induces immune response to protect people from any future COVID-19 infection, but also helps quickly build herd immunity to put an end to the pandemic. Herd immunity occurs when a sufficient percentage of a population becomes immune to a disease, making the spread of disease from person to person unlikely. The good news is that SARS-CoV-2 virus has been fairly stable, which increases the viability of a vaccine.
How many types of vaccines are there?
There are broadly four types of vaccine — one, a vaccine based on the whole virus (this could be either inactivated, or an attenuated [weakened] virus vaccine); two, a non-replicating viral vector vaccine that uses a benign virus as vector that carries the antigen of SARS-CoV; three, nucleic-acid vaccines that have genetic material like DNA and RNA of antigens like spike protein given to a person, helping human cells decode genetic material and produce the vaccine; and four, protein subunit vaccine wherein the recombinant proteins of SARS-COV-2 along with an adjuvant (booster) is given as a vaccine.
What does it take to develop a vaccine of this kind?
Vaccine development is a long, complex process. Unlike drugs that are given to people with a diseased, vaccines are given to healthy people and also vulnerable sections such as children, pregnant women and the elderly. So rigorous tests are compulsory. History says that the fastest time it took to develop a vaccine is five years, but it usually takes double or sometimes triple that time.
View more
Show
The COVID-affected patients in Delhi include a Mohalla Clinic doctor, his wife and daughter, health department officials said.
A total of 2,09,567 passengers who have returned from coronavirus-affected countries have been screened at the Delhi airport till March 26 and placed under surveillance, Delhi Health Department authorities said.
As many as 1,173 passengers are quarantined at government facilities.
As many as 12,703 passengers are under home quarantine as on Thursday and 4,513 have completed their 14-day quarantine, they said.
"Total contacts (persons) traced till date stands at 4559, out of which 1,639 contacts of the first six cases have completed their 14 days of quarantine and 2,920 are under surveillance," it added.
India had reported its second casualty due to coronavirus earlier with the death of a 68-year-old woman in Delhi.
"Orders have been issued for testing of doctors/workers of health care facilities, who are directly involved in treatment of COVID-19 positive patients and in drawing samples from patients at designated centres for sample collection. All patients with severe acute respiratory illness admitted in government hospitals are also to be tested," it said.
First Published on Mar 27, 2020 08:48 am