Coking coal imports witnessed a dip of 24.05 percent to 7.47MT in April and May this year.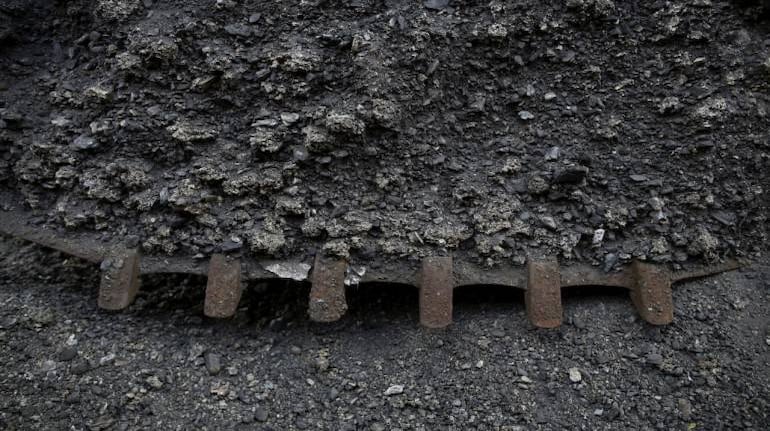 Amid the coronavirus pandemic, thermal coal imports at India's major ports saw a 35.94 percent decline to 12.29 million tonnes (MT) in the first two months of the current financial year, according to the Indian Ports' Association (IPA).
Coking coal imports witnessed a dip of 24.05 percent to 7.47MT in April and May this year.
The ports had handled 19.19MT of thermal coal and 9.84MT of coking coal, respectively, in the April-May period of the previous financial year.
The IPA, which maintains cargo data handled by these ports, in its latest report said "percentage variation from the previous year" in thermal coal handling was at 35.94 percent and 24.05 percent in coking coal.
COVID-19 Vaccine
Frequently Asked Questions
View more
How does a vaccine work?
A vaccine works by mimicking a natural infection. A vaccine not only induces immune response to protect people from any future COVID-19 infection, but also helps quickly build herd immunity to put an end to the pandemic. Herd immunity occurs when a sufficient percentage of a population becomes immune to a disease, making the spread of disease from person to person unlikely. The good news is that SARS-CoV-2 virus has been fairly stable, which increases the viability of a vaccine.
How many types of vaccines are there?
There are broadly four types of vaccine — one, a vaccine based on the whole virus (this could be either inactivated, or an attenuated [weakened] virus vaccine); two, a non-replicating viral vector vaccine that uses a benign virus as vector that carries the antigen of SARS-CoV; three, nucleic-acid vaccines that have genetic material like DNA and RNA of antigens like spike protein given to a person, helping human cells decode genetic material and produce the vaccine; and four, protein subunit vaccine wherein the recombinant proteins of SARS-COV-2 along with an adjuvant (booster) is given as a vaccine.
What does it take to develop a vaccine of this kind?
Vaccine development is a long, complex process. Unlike drugs that are given to people with a diseased, vaccines are given to healthy people and also vulnerable sections such as children, pregnant women and the elderly. So rigorous tests are compulsory. History says that the fastest time it took to develop a vaccine is five years, but it usually takes double or sometimes triple that time.
View more
Show
Thermal coal is the mainstay of India's energy programme as 70 percent of power generation is dependent on the dry fuel, while coking coal is used mainly for steel making.
India is the third-largest producer of coal after China and the US, and has 299 billion tonne of resources and 123 billion tonne of proven reserves, which may last for over 100 years.
India has 12 major ports -- Kandla, Mumbai, JNPT, Mormugao, New Mangalore, Cochin, Chennai, Kamarajar (Ennore), V.O. Chidambaranar, Visakhapatnam, Paradip and Kolkata (including Haldia) -- that handle about 61 percent of the country's total cargo traffic.
These 12 ports had handled 705MT of cargo in the last financial year.
These ports, where operations have been hit due to the coronavirus pandemic, recorded a 22 percent decline in cargo handling to 92.82MT during the first two months of the current financial year.
These ports had together handled 119.23MT of cargo during April-May period of 2018-19.
Ports like Chennai, Cochin and Kamarajar saw their cargo volumes nosedive over 40 percent, while Kolkata and JNPT suffered a drop of over 30 percent during April-May.
Kamarajar port saw its cargo handling decline by 46 percent to 3.22MT in April-May, while Chennai port saw a massive 44.24 percent fall to 4.56MT, according to IPA data.
Cargo handling at the Cochin port slipped 40.14 percent to 3.41MT, while the same at JNPT declined 33.13 percent to 8.02MT. The Kolkata port logged a fall of 31.60 percent to 7.30MT.
Last month, ratings agency ICRA said that while all cargo segments are vulnerable, the container segment is expected to be more adversely impacted.
While general cargo throughput may witness 5-8 percent contraction for the full financial year 2020-21, the container segment is likely to drop 12-15 percent, ICRA said.
First Published on Jun 10, 2020 05:00 pm