The notification shall replace present insurance limits in Motor Vehicle Amendment Bill, 2016 and shall come into effect once the Bill is passed by Rajya Sabha.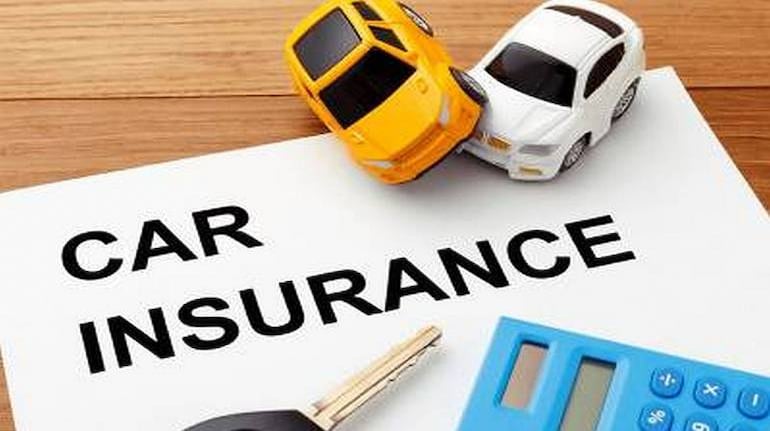 Road accident victims may continue to claim third party insurance amount over and above five lakh rupees, albeit after a legal battle, a senior government official said.
Notification issued by the road ministry on May 22, 2018 said that "keeping in view the cost of living… compensation payable in case of death shall be five lakh rupees".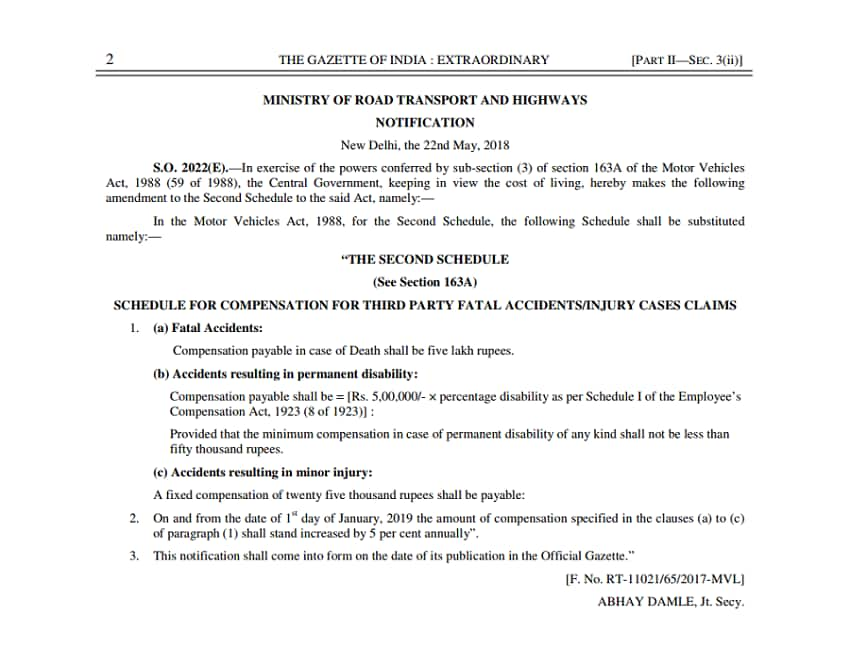 The notification, however, received strong reactions from public as Motor Vehicle (Amendment) Bill, 2016 had fixed the insurance amount at Rs 10 lakh for fatal accidents and Rs five lakh for grievous injuries.
In a clarification, the government official told Moneycontrol that the amount notified last week was merely an "assured" amount by insurance companies.
"This (amount) is just an option given to victims... If s/he is satisfied with Rs five lakh, it's good… If not, then s/he can go to tribunal," he said.
The move, he added, came after Centre noticed that most of the cases were being dragged to courts only to be settled after five-six years, where the verdict awarded compensation for less than Rs five lakh.
"Today, 100 percent cases are being decided by the courts… But now, we believe that with this particular schedule, 80 percent of the cases should be solved without any involvement of tribunals... As per our data, about 77 percent compensations are below Rs five lakh, which is also received after years of pendency in courts," he explained.
The official also said that most of the insurance companies usually defended the claim by a victim, putting the onus of accident on him/her.
"… As insurance companies have the right to reject the claim by saying the victim was in negligence, they defended and pursued the case in tribunal," he said, adding, "what we expect now is that, Rs five lakh is an amount that would be acceptable to insurance companies... They would come on board without any legal battle and victim would immediately get the amount".
The May 22 notification has also revised the formula to calculate the amount of insurance claim for accidents causing permanent disability. According to it, the amount that may be claimed is [Rs 5,00,000 x percentage disability as per schedule I of Employees' Compensation Act, 1923], provided that the amount cannot be less than Rs 50,000. The insurance amount for minor injuries is fixed at Rs 25,000.
The notification also mentioned that insurance claims on and from January 1, 2019 shall increase by 5 percent annually.
According to Indian law, a victim can claim insurance amount in three ways for fatal or grievous accident. First, under "no-fault-liability" (Section 140, Motor Vehicle Act, 1988) dependents may claim up to Rs 50,000 for death of the victim and Rs 25,000 for permanent disablement. Next, schedule II of third party insurance provides that a victim was eligible to claim Rs 10 lakh for fatal accident and Rs five lakh for permanent disability (as per Motor Vehicle Amendment Bill 2016). Third, where both the parties fight the case in tribunal to settle the amount.
The notification shall replace present insurance limits in Motor Vehicle Amendment Bill, 2016 and shall come into effect once the Bill is passed by Rajya Sabha. The bill was passed by Lok Sabha in April 2017.
First Published on May 29, 2018 02:28 pm