IPS officer Vinay Tiwari is heading a Bihar Police team which is in Mumbai to investigate an "abetment to suicide" case on the basis of a complaint filed by Sushant Singh Rajput's father in Patna.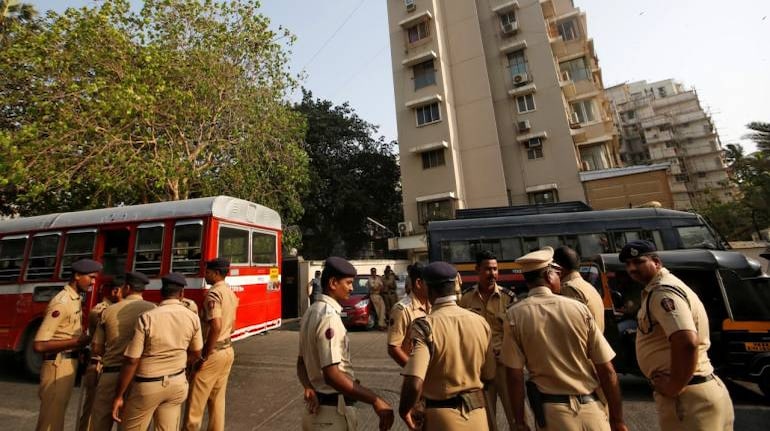 Bihar DGP Gupteshwar Pandey, on August 2, charged that Vinay Tiwari, the IPS officer from Patna who is in Mumbai to probe a case related to Bollywood actor Sushant Singh Rajput's death, has been "forcibly quarantined" by civic authorities in the metropolis.
Tiwari is heading a Bihar Police team which is in Mumbai to investigate an "abetment to suicide" case on the basis of a complaint filed by the late actor's father in Patna.
"IPS officer Vinay Tiwari reached Mumbai today from Patna on official duty to lead the police team there but he has been forcibly quarantined by BMC officials at 11 PM today," Bihar Director General of Police (DGP) Pandey tweeted.
"He was not provided accommodation in the IPS mess, despite request, and was staying in a Guest House in Goregaon," he said.
COVID-19 Vaccine
Frequently Asked Questions
View more
How does a vaccine work?
A vaccine works by mimicking a natural infection. A vaccine not only induces immune response to protect people from any future COVID-19 infection, but also helps quickly build herd immunity to put an end to the pandemic. Herd immunity occurs when a sufficient percentage of a population becomes immune to a disease, making the spread of disease from person to person unlikely. The good news is that SARS-CoV-2 virus has been fairly stable, which increases the viability of a vaccine.
How many types of vaccines are there?
There are broadly four types of vaccine — one, a vaccine based on the whole virus (this could be either inactivated, or an attenuated [weakened] virus vaccine); two, a non-replicating viral vector vaccine that uses a benign virus as vector that carries the antigen of SARS-CoV; three, nucleic-acid vaccines that have genetic material like DNA and RNA of antigens like spike protein given to a person, helping human cells decode genetic material and produce the vaccine; and four, protein subunit vaccine wherein the recombinant proteins of SARS-COV-2 along with an adjuvant (booster) is given as a vaccine.
What does it take to develop a vaccine of this kind?
Vaccine development is a long, complex process. Unlike drugs that are given to people with a diseased, vaccines are given to healthy people and also vulnerable sections such as children, pregnant women and the elderly. So rigorous tests are compulsory. History says that the fastest time it took to develop a vaccine is five years, but it usually takes double or sometimes triple that time.
View more
Show
The Brihanmumbai Municipal Corporation (BMC) has reportedly guided Tiwari to apply for exemption in home quarantine.
Rajput, 34, was found hanging from the ceiling of his Bandra residence on June 24 last.
Last month, Rajput's father lodged an FIR here of abetment to suicide naming actress Rhea Chakraborty, said to be close to the deceased Patna-born actor, and her family members as accused. Tiwari was posted as the City SP (East) in Patna.
The Mumbai Police, which is also probing the death case, have so far recorded statements of nearly 40 people, including those from Rajput's family, his cook and people from the film industry that include filmmaker Mahesh Bhatt, film critic Rajeev Masand, director-producer Sanjay Leela Bhansali and filmmaker Aditya Chopra.
First Published on Aug 3, 2020 08:14 am