The chief minister directed officials to pay attention to post harvest management besides ensuring availability of market for the agro products, an official release said.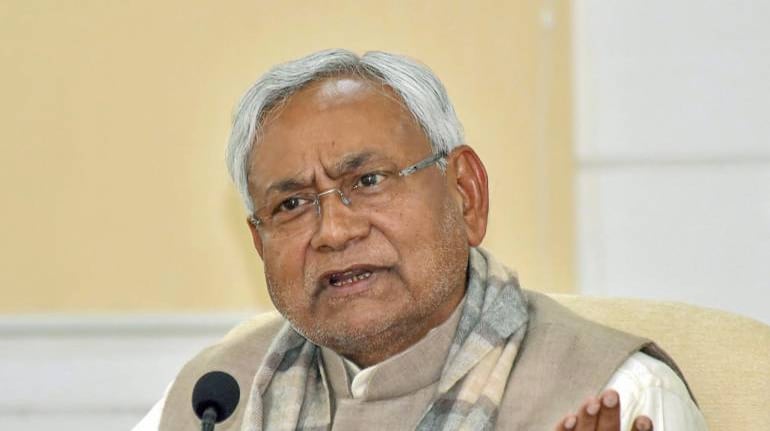 Bihar Chief Minister Nitish Kumar on Monday held a high-level meeting on the economic package announced by the centre to overcome economic crisis in the wake of coronavirus-induced lockdown, and stressed on the need to promote clusters of agro based products such as Makhana, Shahi Litchi and mango among others.
He also emphasised on giving a boost to cultivation of fruit production, menthe oil, khus oil, katarni rice and other agro products.
The chief minister directed officials to pay attention to post harvest management besides ensuring availability of market for the agro products, an official release said.
The meeting was attended by Deputy Chief Minister Sushil Kumar Modi and Chief Secretary Deepak Kumar among others.
COVID-19 Vaccine
Frequently Asked Questions
View more
How does a vaccine work?
A vaccine works by mimicking a natural infection. A vaccine not only induces immune response to protect people from any future COVID-19 infection, but also helps quickly build herd immunity to put an end to the pandemic. Herd immunity occurs when a sufficient percentage of a population becomes immune to a disease, making the spread of disease from person to person unlikely. The good news is that SARS-CoV-2 virus has been fairly stable, which increases the viability of a vaccine.
How many types of vaccines are there?
There are broadly four types of vaccine — one, a vaccine based on the whole virus (this could be either inactivated, or an attenuated [weakened] virus vaccine); two, a non-replicating viral vector vaccine that uses a benign virus as vector that carries the antigen of SARS-CoV; three, nucleic-acid vaccines that have genetic material like DNA and RNA of antigens like spike protein given to a person, helping human cells decode genetic material and produce the vaccine; and four, protein subunit vaccine wherein the recombinant proteins of SARS-COV-2 along with an adjuvant (booster) is given as a vaccine.
What does it take to develop a vaccine of this kind?
Vaccine development is a long, complex process. Unlike drugs that are given to people with a diseased, vaccines are given to healthy people and also vulnerable sections such as children, pregnant women and the elderly. So rigorous tests are compulsory. History says that the fastest time it took to develop a vaccine is five years, but it usually takes double or sometimes triple that time.
View more
Show
Following Prime Minister Narendra Modis announcement of Rs 20 lakh crore economic package in a televised address on May 12, Union Finance minister Nirmala Sitharaman has announced economic packages for industries, agriculture and allied sector and other sectors.
Kumar gave directions to increase acreage of makhana and ensure its processing and branding. He asked officials to prepare a plan for promoting business of makhana from the state itself as it would help strengthen Bihar's economy.
Kumar also favoured giving a boost to production of medicinal plant in organic farming corridor being developed along river Ganga banks.
There is a need to augument the production and acreage of lemon grass, khus and menthe oil in the state, he said,while adding that the state has immense potential of honey production.
He also asked officials to take necessary steps so that farmers and labourers can be benefitted from the economic package announcements made by the central government.
Employment opportunities should be created after carrying out skill mapping of returnee migrant labourers, he said. The chief minister asked officials to make a request to the centre for enhancing the work days from 100 to 200 under MGNREGA.
Follow our full coverage of the coronavirus pandemic
here
.
First Published on May 18, 2020 10:18 pm