India, with the world's longest lockdown, is set to largely lift containment measures in June, except in high-risk zones.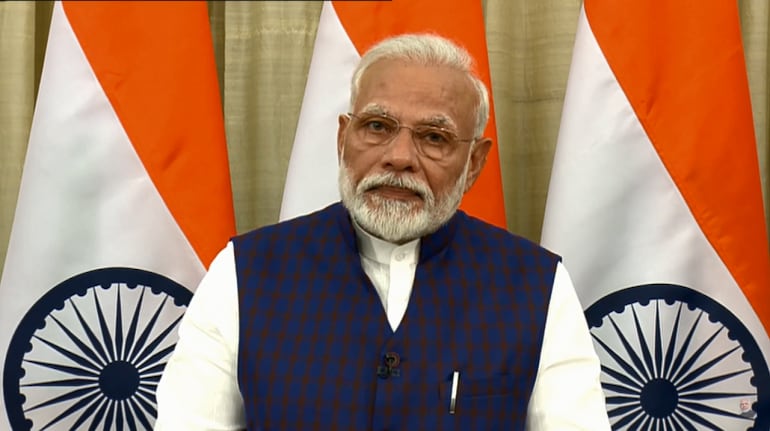 Prime Minister Narendra Modi warned the country on Sunday to remain vigilant against the spread of coronavirus as the country prepares a phased re-opening of activities even as daily cases rise to record highs.
India, with the world's longest lockdown, is set to largely lift containment measures in June, except in high-risk zones.
"The fight against the coronavirus is intense, we cannot drop our guard," Modi said in his national radio address, a day after his government extended the lockdown until June 30 in high-risk zones but permitted restaurants, malls and religious buildings to reopen elsewhere from June 8.
"Wearing a mask, gloves and following social distancing rules is essential as everyone will soon start stepping out of their homes," Modi said.
COVID-19 Vaccine
Frequently Asked Questions
View more
How does a vaccine work?
A vaccine works by mimicking a natural infection. A vaccine not only induces immune response to protect people from any future COVID-19 infection, but also helps quickly build herd immunity to put an end to the pandemic. Herd immunity occurs when a sufficient percentage of a population becomes immune to a disease, making the spread of disease from person to person unlikely. The good news is that SARS-CoV-2 virus has been fairly stable, which increases the viability of a vaccine.
How many types of vaccines are there?
There are broadly four types of vaccine — one, a vaccine based on the whole virus (this could be either inactivated, or an attenuated [weakened] virus vaccine); two, a non-replicating viral vector vaccine that uses a benign virus as vector that carries the antigen of SARS-CoV; three, nucleic-acid vaccines that have genetic material like DNA and RNA of antigens like spike protein given to a person, helping human cells decode genetic material and produce the vaccine; and four, protein subunit vaccine wherein the recombinant proteins of SARS-COV-2 along with an adjuvant (booster) is given as a vaccine.
What does it take to develop a vaccine of this kind?
Vaccine development is a long, complex process. Unlike drugs that are given to people with a diseased, vaccines are given to healthy people and also vulnerable sections such as children, pregnant women and the elderly. So rigorous tests are compulsory. History says that the fastest time it took to develop a vaccine is five years, but it usually takes double or sometimes triple that time.
View more
Show
The novel coronavirus has infected more than 182,000 people and claimed the lives of 5,164 in India.
The number of cases reached a daily record high in the last 48 hours, two months after the federal government enforced a rigid lockdown to stop the pandemic from spreading in a country with more than 1.3 billion people.
"We really need to be more vigilant now," he said.
Critics blame Modi's government for poor planning ahead of its abrupt declaration of a lockdown in March, leaving millions of the country's poor stranded.
"We are all sorry for the loss that has occurred," Modi said as he hailed the country's "united" efforts towards fighting the virus.
State governments were expected to identify containment zones and find staggered ways to reopen public transport and businesses.
Critics said Modi had now left states with the responsibility of establishing rules to contain the virus.
"But this decision could have been taken at the start of May when there were fewer coronavirus cases," said Ajay Trivedi, a political scientist at the University of Mumbai.
"The lockdown was not the right route to break the chain of the virus as the Modi government had claimed while imposing the harsh measure," he said.
First Published on May 31, 2020 08:38 pm