While the number of total cases has gone up to 2334, the COVID-19 death toll increased to 160 with 11 more people succumbing to the infection on Monday.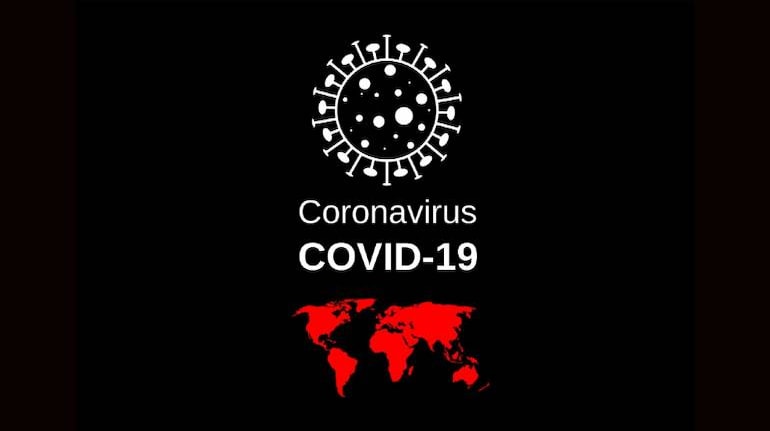 The number of COVID-19 cases in Maharashtra crossed the 2000-mark, with 352 more people, including 242 from Mumbai, testing positive for the novel coronavirus infection, a Health department official said.
While the number of total cases has gone up to 2334, the COVID-19 death toll increased to 160 with 11 more people succumbing to the infection on Monday.
COVID-19 pandemic LIVE updates
Notably, Maharashtra had crossed the 1000-mark of COVID-19 cases on April 7.
COVID-19 Vaccine
Frequently Asked Questions
View more
How does a vaccine work?
A vaccine works by mimicking a natural infection. A vaccine not only induces immune response to protect people from any future COVID-19 infection, but also helps quickly build herd immunity to put an end to the pandemic. Herd immunity occurs when a sufficient percentage of a population becomes immune to a disease, making the spread of disease from person to person unlikely. The good news is that SARS-CoV-2 virus has been fairly stable, which increases the viability of a vaccine.
How many types of vaccines are there?
There are broadly four types of vaccine — one, a vaccine based on the whole virus (this could be either inactivated, or an attenuated [weakened] virus vaccine); two, a non-replicating viral vector vaccine that uses a benign virus as vector that carries the antigen of SARS-CoV; three, nucleic-acid vaccines that have genetic material like DNA and RNA of antigens like spike protein given to a person, helping human cells decode genetic material and produce the vaccine; and four, protein subunit vaccine wherein the recombinant proteins of SARS-COV-2 along with an adjuvant (booster) is given as a vaccine.
What does it take to develop a vaccine of this kind?
Vaccine development is a long, complex process. Unlike drugs that are given to people with a diseased, vaccines are given to healthy people and also vulnerable sections such as children, pregnant women and the elderly. So rigorous tests are compulsory. History says that the fastest time it took to develop a vaccine is five years, but it usually takes double or sometimes triple that time.
View more
Show
The country's financial capital now alone accounts for 1540 COVID-19 cases and 101 deaths, he said.
Across the state, a total of 229 people have so far been discharged from hospitals after recovering from the viral infection.
The 11 fresh deaths were reported from the worst-hit Mumbai (9) while one death each was reported from Mira-Bhayandar region near Mumbai and Pimpri Chinchwad near Pune, the official said.
Among the 11 deceased, eight patients were suffering from diabetes, Asthma and heart disease, he added.
In neighbouring Thane circle, which consists of Thane city as well as several municipal corporations in Thane and Palghar districts, the total number of COVID-19 cases is 1790 with 116 deaths, the official said.
In Nashik circle in north Maharashtra which covers districts like Nashik, Ahmednagar, Dhule, Jalgaon and Nandurbar and all civic bodies, the number of patients who have contracted coronavirus infection stood at 64 with four deaths.
Notably, 29 of the total 64 cases from the Nashik circle are reported from the Malegaon municipal corporation, where two people have succumbed to the infection, the official said.
The Pune circle comprising Pune, Pimpri Chinchwad area, and Satara and Solapur districts has 315 COPVID-19 cases with 34 deaths.
In Kolhapur circle in western Maharashtra, the number of coronavirus positive cases stood at 38 with one fatality, the official added.
The Aurangabad circle in Marathwada region has reported 25 cases and one death so far, while the tally for Latur is 13 cases, but no death.
In Akola circle in east Maharashtra, a total of 40 COVID-19 cases have been found with two deaths, he said, adding that Nagpur has reported 40 cases and one death so far.
A total of nine patients from other states are being treated in Maharashtra for the virus infection while one person has died, the official said.
"Of the total 43,199 laboratory samples in Maharashtra, 39,089 samples have tested negative and 2334 positive," the official said.
Out of the 755 members of Tablighi Jamaat from Maharashtra who had attended the religious event in Delhi last month, 50 have tested positive from various cities, the official added.
Moreover, six contacts of these people have also been found to have contracted the infection in Ahmednagar and one in Pimpri-Chinchwad, he said.
"As per the guidance from the Centre, a cluster containment action plan is being implemented in places where groups of patients have been found in the state," he said, adding that a total of 4223 surveillance squads have been deployed across the state and 15.93 lakh people have been surveyed.
Follow our full coverage of the coronavirus pandemic here.
First Published on Apr 14, 2020 07:52 am