The survey was done online with over 5,000 travellers, who were over 21 years, on the BOTT platform between July 1 and July 28.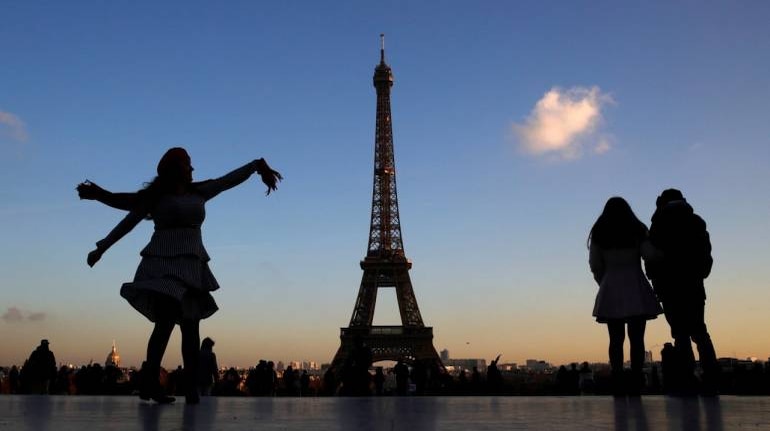 As the COVID-19 pandemic continues to severely impact the travel and tourism sector, a survey has showed that just 36 percent respondents are willing to go on a family holiday while about 43 percent have decided to skip holidaying this year.
"A mere 36 percent people would like to go on a family holiday this year, while 43 percent have no plans to holiday this year due to the fear of the COVID-19 pandemic," according to a survey by BOTT Travel Sentiment Tracker.
Recently, BOTT (Business of Travel Trade) launched its BOTT Travel Sentiment Tracker to gauge and analyse the travel pulse of the country.
The survey was done online with over 5,000 travellers, who were over 21 years, on the BOTT platform between July 1 and July 28.
COVID-19 Vaccine
Frequently Asked Questions
View more
How does a vaccine work?
A vaccine works by mimicking a natural infection. A vaccine not only induces immune response to protect people from any future COVID-19 infection, but also helps quickly build herd immunity to put an end to the pandemic. Herd immunity occurs when a sufficient percentage of a population becomes immune to a disease, making the spread of disease from person to person unlikely. The good news is that SARS-CoV-2 virus has been fairly stable, which increases the viability of a vaccine.
How many types of vaccines are there?
There are broadly four types of vaccine — one, a vaccine based on the whole virus (this could be either inactivated, or an attenuated [weakened] virus vaccine); two, a non-replicating viral vector vaccine that uses a benign virus as vector that carries the antigen of SARS-CoV; three, nucleic-acid vaccines that have genetic material like DNA and RNA of antigens like spike protein given to a person, helping human cells decode genetic material and produce the vaccine; and four, protein subunit vaccine wherein the recombinant proteins of SARS-COV-2 along with an adjuvant (booster) is given as a vaccine.
What does it take to develop a vaccine of this kind?
Vaccine development is a long, complex process. Unlike drugs that are given to people with a diseased, vaccines are given to healthy people and also vulnerable sections such as children, pregnant women and the elderly. So rigorous tests are compulsory. History says that the fastest time it took to develop a vaccine is five years, but it usually takes double or sometimes triple that time.
View more
Show
The survey further showed that 44 percent people would prefer to holiday during the New Year break, followed by 33 percent who would like to holiday during November-December.
It showed that around 39 percent of the people would like to go on a weekend getaway, while 35 percent would prefer 3-5 nights stay and 18 percent would like to go on a day-trip.
About 32 percent of the people surveyed would like to go on a holiday using a private or self transport, whereas 28 percent and 25 percent would prefer taxis and flights, respectively, it said.
The survey found that about 41 percent of the people would like to spend somewhere between Rs 50,000 and Rs 1,00,000 on their holidays, followed by 30 percent who have a budget of Rs 1-2 lakh.
Around 24 percent travellers said they would prefer plush hotels and resorts, followed by 19 percent each who prefer religious destinations and hills and adventurous destinations for their holidays, it added.
It also said 18 percent travellers would head to beach destinations.
A huge 75 percent people will opt for hotels and resorts, which are COVID-19 safe or prepared, followed by 15 percent who would go for hotels and resorts offering good deals, it said.
About 62 percent people would prefer airlines that are COVID-19 safe or prepared, followed by 32 percent would go for airlines offering good deals, it noted.
"States across the country should come forward and highlight their tourist attractions along with the COVID-19-safe measures taken by them. The Centre and state governments should work towards systematic tourism promotion campaigns," ADTOI (Association of Domestic Tour Operators of India) President P P Khanna added.
Khanna said the pandemic has only altered the progress of tourism, not stopped it. "This has the potential to become the biggest job creator for India.
Follow our full coverage of the coronavirus pandemic here.
First Published on Aug 4, 2020 06:41 pm