The requirement of COVID-19 vaccine doses is going to be very high, said Zydus Cadila Chairman Pankaj R Patel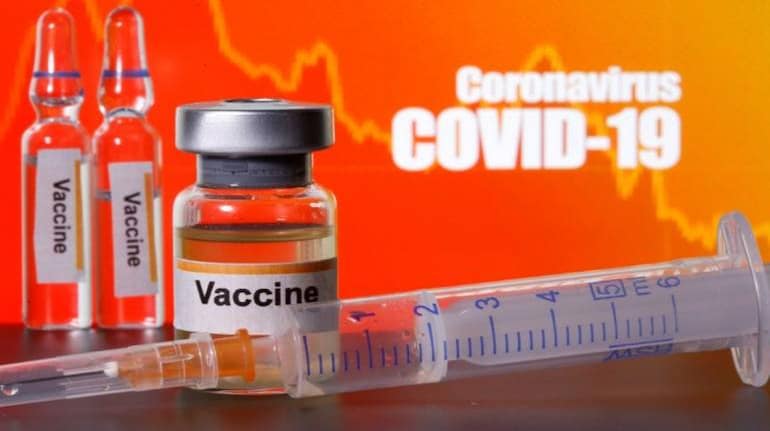 As the world waits expectantly for the COVID-19 vaccine, Zydus Cadila Chairman Pankaj R Patel said India would need to invest between Rs 3,000-5,000 crore to create additional facilities for making a huge number of vaccines required for the Indian population. He also said that the vaccine alone is not the solution to the COVID-19 problem.
"… If India has to produce and deliver 130 crore doses to Indian people in one year time, my opinion is that India would need to invest in manufacturing facilities to the extent of roughly Rs 3,000 to Rs 5,000 crore to create additional capacity to make it happen," Patel said.
These vaccines are coming from a very difficult platform, and as a result, the cost of the vaccine is going to be significantly higher compared to many other vaccines, so there is going to be a requirement to think about how are we going to fund this, he said in a panel discussion on 'Race for COVID Vaccine: More than just a Cure' at an AIMA event.
Emphasizing that while the vaccine will play an important role in the control of the pandemic, Patel said: "Vaccine alone in my opinion is not the solution to the problem. We need the vaccine and also we need more treatment protocols to make sure we are able to take care of it, because I think the way the vaccine trials are designed currently globally, there is not going to be a possibility of immunity in 100 percent of people."
COVID-19 Vaccine
Frequently Asked Questions
View more
How does a vaccine work?
A vaccine works by mimicking a natural infection. A vaccine not only induces immune response to protect people from any future COVID-19 infection, but also helps quickly build herd immunity to put an end to the pandemic. Herd immunity occurs when a sufficient percentage of a population becomes immune to a disease, making the spread of disease from person to person unlikely. The good news is that SARS-CoV-2 virus has been fairly stable, which increases the viability of a vaccine.
How many types of vaccines are there?
There are broadly four types of vaccine — one, a vaccine based on the whole virus (this could be either inactivated, or an attenuated [weakened] virus vaccine); two, a non-replicating viral vector vaccine that uses a benign virus as vector that carries the antigen of SARS-CoV; three, nucleic-acid vaccines that have genetic material like DNA and RNA of antigens like spike protein given to a person, helping human cells decode genetic material and produce the vaccine; and four, protein subunit vaccine wherein the recombinant proteins of SARS-COV-2 along with an adjuvant (booster) is given as a vaccine.
What does it take to develop a vaccine of this kind?
Vaccine development is a long, complex process. Unlike drugs that are given to people with a diseased, vaccines are given to healthy people and also vulnerable sections such as children, pregnant women and the elderly. So rigorous tests are compulsory. History says that the fastest time it took to develop a vaccine is five years, but it usually takes double or sometimes triple that time.
View more
Show
Moreover, the requirement of the vaccine doses is going to be very high. Given the fact almost all vaccines are going to work at least two doses, if we look at India's population and decide to immunise 50 percent of the population, we would require over 130 crore doses and that's not the capacity anybody has.
Follow our LIVE blog for the latest updates of the novel coronavirus pandemic
Even if people have the capacity to produce, it cannot happen in one day. It can only happen over a long period, Patel said.
Another challenge we would have is "how long the immunity will last with this vaccine? If the vaccine is going to give a long-term immunity, it will be wonderful, but if it provides short-term immunity then we will have to keep on immunising people again and again," he added.
A vaccine is definitely needed to control the spread of this disease, but the vaccine alone is not enough, and other efforts such as social distancing, wearing mask, isolating and testing people will continue to remain important, Patel said.
Speaking about logistics of the distribution system, Patel said the country needs to have a very strong distribution system. Because of the number of doses, "there could be challenges of glass vials supply, though I don't see challenges to supply of syringes", he added.
Follow our full coverage on COVID-19 here.
First Published on Sep 22, 2020 07:51 am