Experts have noted that in a times of anxiety and stress such as these, Yoga is one of the most effective ways to maintain a steady state of mind.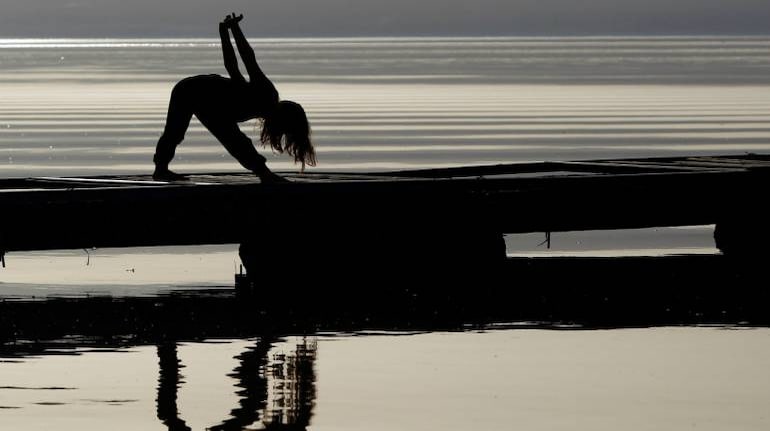 The focus of the sixth edition of the International Yoga Day, celebrated on June 21, will be on yoga with family, and at home. The message that Prime Minister Narendra Modi delivered and wants people to understand is to keep fit, be active and positive during the coronavirus lockdown in the country.
The COVID-19 pandemic has brought to fore many issues that range from the economic to the social. There have job losses, and there have been a migrant exodus, a crisis that has led many to check their privilege during difficult times.
The health emergency brought about by the epidemic has also made us realise that our healthcare system might not be as robust as we thought it was. In effect, we have been spending more time attending to our health and well-being.
Experts have noted that in a times of anxiety and stress such as these, Yoga is one of the most effective ways to maintain a steady state of mind. Police officials, who are frontline workers in the battle against the disease, have turned to Yoga sessions not just in India, but also in neighboring Bangladesh and in the Netherlands, where Dutch Army and police personnel will showcase yoga asanas online on International Yoga Day.
COVID-19 Vaccine
Frequently Asked Questions
View more
How does a vaccine work?
A vaccine works by mimicking a natural infection. A vaccine not only induces immune response to protect people from any future COVID-19 infection, but also helps quickly build herd immunity to put an end to the pandemic. Herd immunity occurs when a sufficient percentage of a population becomes immune to a disease, making the spread of disease from person to person unlikely. The good news is that SARS-CoV-2 virus has been fairly stable, which increases the viability of a vaccine.
How many types of vaccines are there?
There are broadly four types of vaccine — one, a vaccine based on the whole virus (this could be either inactivated, or an attenuated [weakened] virus vaccine); two, a non-replicating viral vector vaccine that uses a benign virus as vector that carries the antigen of SARS-CoV; three, nucleic-acid vaccines that have genetic material like DNA and RNA of antigens like spike protein given to a person, helping human cells decode genetic material and produce the vaccine; and four, protein subunit vaccine wherein the recombinant proteins of SARS-COV-2 along with an adjuvant (booster) is given as a vaccine.
What does it take to develop a vaccine of this kind?
Vaccine development is a long, complex process. Unlike drugs that are given to people with a diseased, vaccines are given to healthy people and also vulnerable sections such as children, pregnant women and the elderly. So rigorous tests are compulsory. History says that the fastest time it took to develop a vaccine is five years, but it usually takes double or sometimes triple that time.
View more
Show
Those who have recovered from the infectious disease have spoken of how along with a steady supply of a balanced diet and medicines, Yoga helped them sail through. Doctors have stressed that along with physical well-being, mental peace and positivity, too, are important factors in the fight against the pandemic. This is where Yoga comes in.
"Yoga can work at three levels. One, it can significantly boost immunity. Two, by practising yoga, you can avoid depression. And three, yoga helps the global community set new goals for itself so we can come out stronger," celebrity Yoga trainer Bharat Thakur told India Today, adding that simple asana and pranayama can stimulate "production of happy hormones".
"... Yoga along with breathing and meditation can be considered as an all-round exercise which will take care of our body, mind and soul," Mudit Dandwate, a yoga professional told Hindustan Times.
Governments across the world have noted that people will have to live with the virus in one way or the other until a vaccine is found. Until then, to keep the spirits high, practicing Yoga might come in handy.
First Published on Jun 21, 2020 06:09 am