In a tweet, Railways clarified that Special Mail Express trains shall continue to run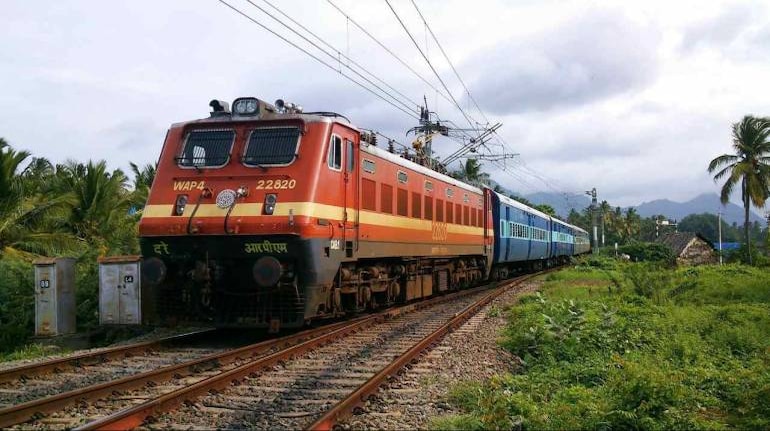 The Indian Railways has clarified that no new circular has been issued on the suspension of train services until September 30.
In a tweet, the Railways clarified that Special Mail Express trains shall continue to run.
Numerous posts on social media stated that the Railways has cancelled all regular trains till Spetember 30. The posts were picked up by many news outlets, forcing the Railways to issue a clarification via its Twitter handle.



Some section of media is reporting that Railways has cancelled all regular trains till 30th September. This is not correct. No new circular has been issued by Ministry of Railways.




Special Mail Express trains shall continue to run.

— Ministry of Railways (@RailMinIndia) August 10, 2020
COVID-19 Vaccine
Frequently Asked Questions
View more
How does a vaccine work?
A vaccine works by mimicking a natural infection. A vaccine not only induces immune response to protect people from any future COVID-19 infection, but also helps quickly build herd immunity to put an end to the pandemic. Herd immunity occurs when a sufficient percentage of a population becomes immune to a disease, making the spread of disease from person to person unlikely. The good news is that SARS-CoV-2 virus has been fairly stable, which increases the viability of a vaccine.
How many types of vaccines are there?
There are broadly four types of vaccine — one, a vaccine based on the whole virus (this could be either inactivated, or an attenuated [weakened] virus vaccine); two, a non-replicating viral vector vaccine that uses a benign virus as vector that carries the antigen of SARS-CoV; three, nucleic-acid vaccines that have genetic material like DNA and RNA of antigens like spike protein given to a person, helping human cells decode genetic material and produce the vaccine; and four, protein subunit vaccine wherein the recombinant proteins of SARS-COV-2 along with an adjuvant (booster) is given as a vaccine.
What does it take to develop a vaccine of this kind?
Vaccine development is a long, complex process. Unlike drugs that are given to people with a diseased, vaccines are given to healthy people and also vulnerable sections such as children, pregnant women and the elderly. So rigorous tests are compulsory. History says that the fastest time it took to develop a vaccine is five years, but it usually takes double or sometimes triple that time.
View more
Show
The Railways had earlier said it may incur a loss of Rs 35,000 crore due to suspension of passenger services in the wake of COVID-19 pandemic.
The national transporter is banking on its freight revenue this fiscal (2020-21), expecting freight earnings to jump 50 percent from the previous year.
India's COVID-19 tally crossed the 2.2-million mark on Monday with 62,064 new cases.
Follow our coverage of the coronavirus crisis here
First Published on Aug 10, 2020 08:20 pm